Fans rejoice! The final 10-episode season of Netflix's Kyassuruvania arrives on the streaming network this May. And, of course, the new Castlevania season 4 trailer promises an epic conclusion to the animated series filled with blood, guts, death and gore.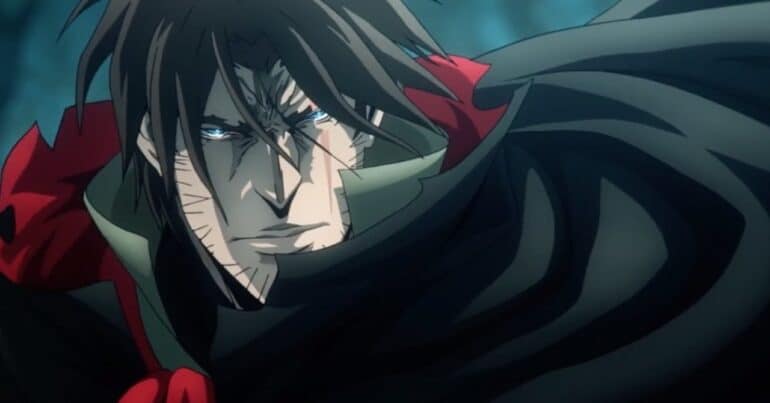 Castlevania, which started in 2017 and is based on the iconic video game series by Konami, has been key to Netflix's catalogue of original anime series. Developed by Adi Shankar, it follows the adventures of vampire hunter Trevor Belmont as he attempts to bring down Dracula and his horde of nightmarish creatures.
Unfortunately, Vlad Dracula Tepes just won't stay dead.
As the trailer for Castlevania season 4 points out, they're back to "where it all started". Before Trevor Belmont adds, "Everything has led us here." In other words, they've come full circle in their battle against the evil vampire. Now, in their final stand against Dracula, they must do whatever it takes to defeat him once and for all.
But is that even possible?
Watch the trailer for Castlevania season 4 below.
The official synopsis:
Wallachia collapses into chaos as factions clash: some attempting to take control, others attempting to bring Dracula back from the dead. Nobody is who they seem, and nobody can be trusted. These are the end times.
If the 2-minute trailer for Castlevania season 4 is anything to go by, we can expect tons of action, plenty of creatures being slain, more nightmarish sequences and, of course, gorgeous animation.
The voice cast includes Richard Armitage, James Callis, Graham McTavish, Alejandra Reynoso, Tony Amendola, Matt Frewer, Emily Swallow, Theo James, Adetokumboh M'Cormack, Jaime Murray, Peter Stormare, Jessica Brown Findlay, Yasmine Al Massri, Ivana Miličević, Bill Nighy,
Navid Negahban and many others.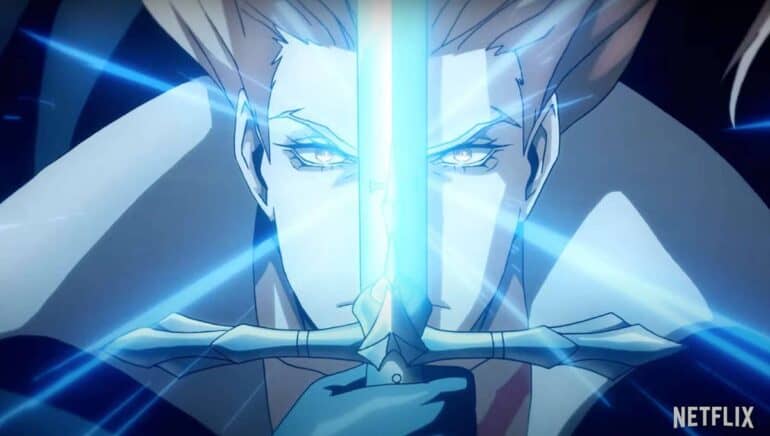 As expected, the end is not really the end as Deadline is reporting that a spin-off series is already in development. According to the report, we can expect to see an anime show set in the same universe but based on a different set of characters.