Season two of Castlevania is here and we should all be happy about it. If you look back at the 20th century, vampires were considered the fiercest antagonists in literature and media. (Top of mind, who could ever forget the legendary performances of Bela Lugosi and Christopher Lee as Dracula?)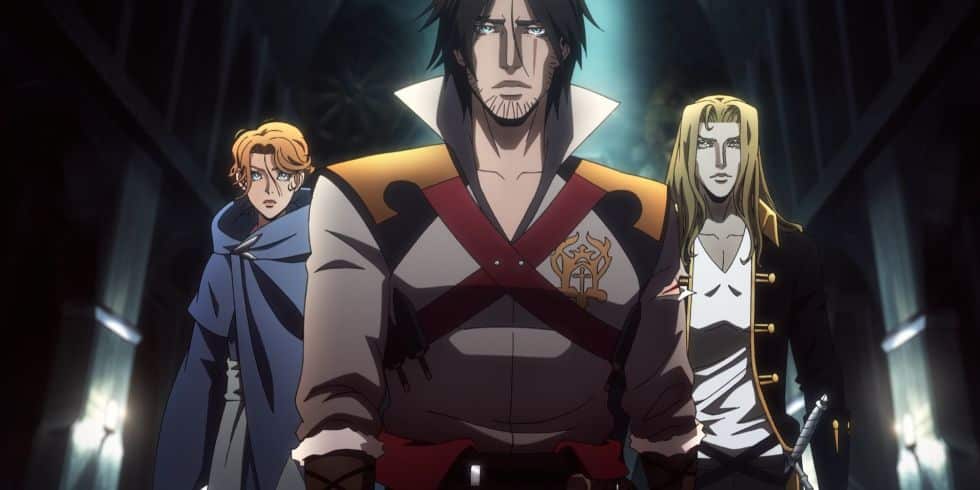 Then, Stephenie Meyer's Twilight was released and it changed everything. Don't get me wrong: Twilight shares many similar themes with Bram Stoker's Dracula; at their core, they're both stories about vampires falling in love with humans. Yet, all the subsequent knockoffs and rip-offs of the popular YA series did serious damage to the bloodsuckers' reputation. Suddenly, they weren't so scary anymore; they were laughable and mopey.
The arrival of the second season of Castlevania couldn't have come any sooner. While the first season gave us a taste of what to expect, these eight new episodes succeed in rejuvenating the lore of Dracula. Yes, there's still an underlying love story – and Vlad is feeling lost after the death of his wife, Lisa – but he's taking no prisoners as he swears vengeance on humanity. Frighteningly, his pain and anger have manifested into unspeakable horrors and brutality. There's no sparkle here; just a lot of blood and guts.
Featuring an all-star voice cast, including Richard Armitage as Trevor Belmont and Graham McTavish as Dracula, and written by Warren Ellis, this animated series blends anime with Ayami Kojima's artwork from 1997's Castlevania: Symphony of the Night. It's not only a gorgeous show to behold, but the depth of its narrative cannot be understated. While it's a relatively simple plot, all the turning wheels and underlying motives of each character keep you gripped to the very end.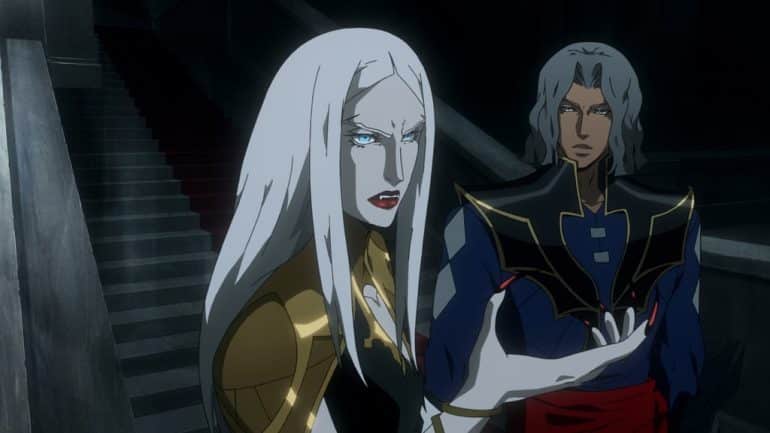 It shouldn't be surprising that Castlevania succeeded in another medium, as the video game series is considered one of the most popular of all time. Since 2005 Hollywood tried to get a live-action film off the ground, with Paul W. S. Anderson attached to the project. The 2007 Writers Guild of America strike put a dent in the plans and the project drifted into development hell.
Fortunately, Adi Shankar swooped in and envisioned it as an animated movie. Netflix, though, saw it more as a series and it resulted in a bit of reworking to make it happen. And the rest, as they say, is history.
"[Castlevania] is something I knew I liked, and then we recruited other people to work on the show who are all fans, right? That's why we said that the show was made by fans for fans, but I had no idea that the fan-base was large at all," Shankar told ComicBook.com.
Maybe the reason Castlevania did so well is because fans were looking for an opportunity where vampires were cool again. Thankfully, Shankar and his collaborators ensured that the bloodsuckers are back at the top of the food chain – right where they belong.