Mortal Kombat was a huge success, which means that we'll probably be getting a live-action Street Fighter movie pretty soon too.
Capcom's Street Fighter franchise is one of the most popular fighting games in the world ever since it entered the market in the late '80s. Considering its popularity, it's clear why it has received the live-action film treatment more than a couple of times… with mixed results.
Indeed, it seems like creating an actually good Street Fighter movie is almost impossible, with the best one being 1994's Street Fighter, and for all the wrong reasons. If we want to create a movie that's good for what it is – and not in a "so bad it's good" kind of way – we'd first need a solid cast.
That's why today we've assembled our picks for actors who should star in an upcoming live-action Street Fighter movie.
Zangief – Hafthor Bjornsson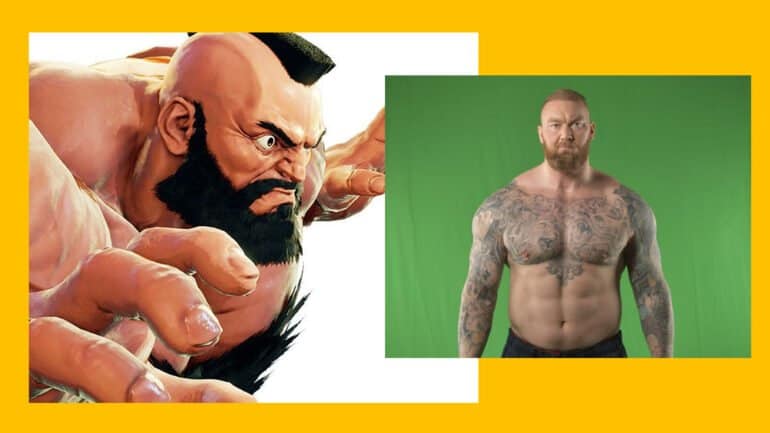 Let's begin with a character that is often misrepresented outside of the Street Fighter games. Zangief, also known as the Red Cyclone, is one of the game's most emblematic characters. His menacing looks and massive musculature – paired with his thick Russian accent – have often earned him the moniker of "villain."
However, Zangief is actually one of the good guys in the game. To portray someone like him, we'd need an actor who's not only physically strong but can also show a softer side when needed. That's why we've chosen Hafthor Bjornsson, better known for his role in Game of Thrones as The Mountain.
The imposing bodybuilder might look like he's ready to crush anyone's skull at any given second – but if you follow him on social media, you'd realize that he's actually a caring and fun-loving person. That's precisely the kind of guy that was born to play Zangief.
Vega – Miguel Angel Silvestre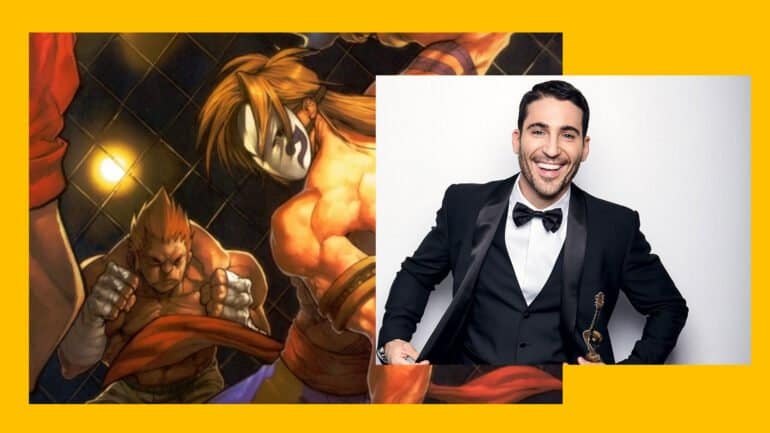 One of the most emblematic villains of the Street Fighter series, Vega's first appearance was that of a non-playable boss in Street Fighter II, mostly designed to eat away the coins of unprepared players. Since then, his characteristic claws and white mask have turned him into one of the most recognizable characters in the game.
Vega is a Spanish ninja, so we'd need a fit and preferably Iberic actor who can play the character convincingly. That's why we chose Miguel Angel Silvestre. This Spanish actor rose to popularity thanks to Netflix's Sense8 and Narcos, and his good physical shape would make him an ideal fit to play Vega.
Balrog – Alain Ngalani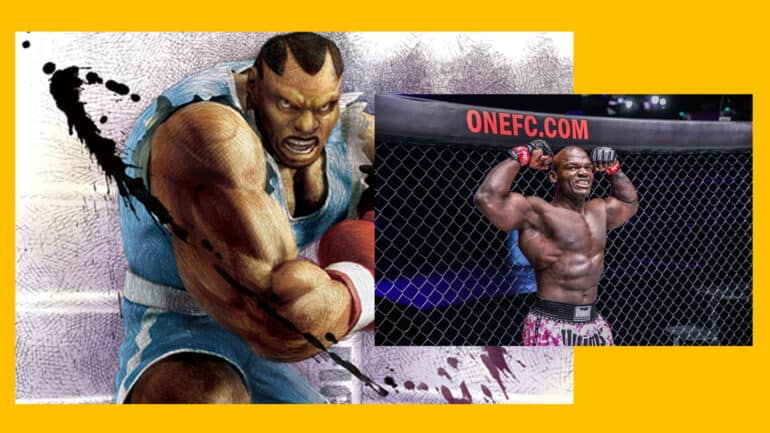 Balrog is a ruthless American whose nefarious ways have banned him from any formal fighting tournaments. Moved by pride and greed, Balrog was initially intended as a parody of the famous Mike Tyson; hence his name in the Japanese version of the game is M. Bison.
Considering that Balrog is the kind of guy who solves anything by punching it, we don't need an actor with unquestionable acting skills, only someone who looks like it could beat the lights out of you if you looked at him funny.
Alain Ngalani is a mixed martial artist known for his Muay Thai techniques and his heavyweight physique. He's also co-starred in films like Naked Soldier and Man of Tai Chi, so he should have more than enough experience to play Balrog.
Blanka – Andy Serkis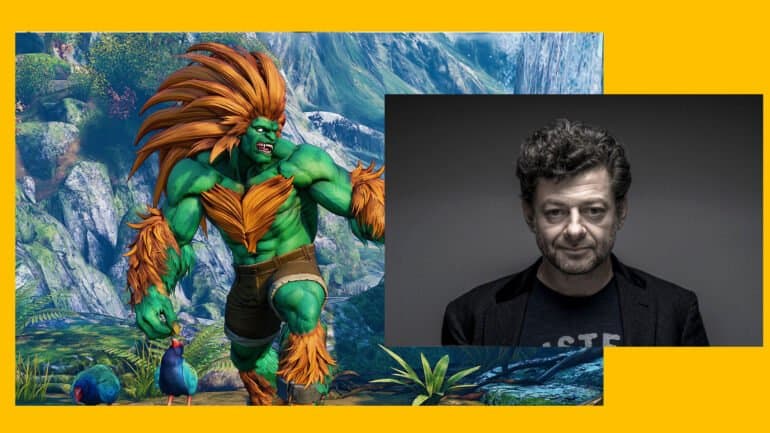 There's an unspoken rule in the entertainment industry: when you need to cast someone to play a CGI character – and don't know who could play him properly –, always go with Andy Serkis. This English actor is better known for lending his voice and motion-captured performances to legendary CGI characters such as Gollum, and Caesar, from the recent Planet of the Apes movie series.
Blanka is a beast-like man from deep within the Brazilian jungle. His beastly appearance hides a sentimental and caring man who just wants to be reunited with his mother. This nuanced character would be great for someone like Serkis, and his looks and electric powers would be better left to be made using CGI.
Sagat – Dwayne Johnson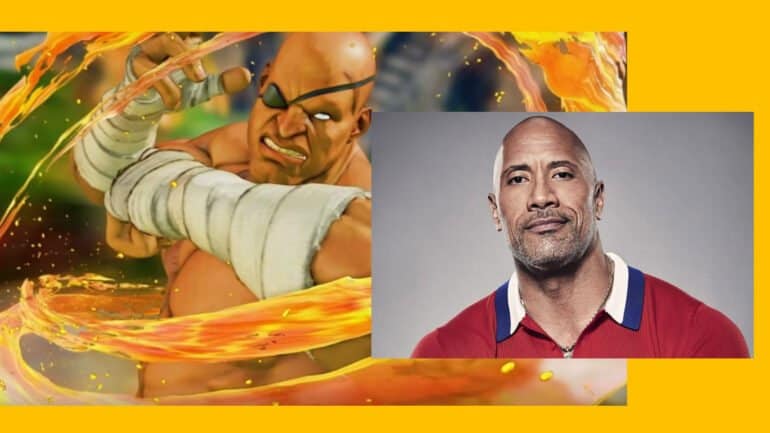 A former villain and the original champion of the Street Fighter Tournament, Sagat is one of the strongest fighters in the game's mythos. He used to work for Shadaloo, a renowned evil organization until he changed his ways and became a neutral good character.
Sagat is a strong fighter that prides himself on his raw physical power and combat skills. For his character, we chose Dwayne Johnson, better known as The Rock, to portray him.
His likeness with the character is uncanny, not to mention that Johnson has the appropriate physique for a fighter like Sagat. Coincidentally, Johnson has a story with playing villains that turn out to be heroes in sequels, as we've seen in movies like The Scorpion King and the Fast & Furious franchise.
Guile – John Cena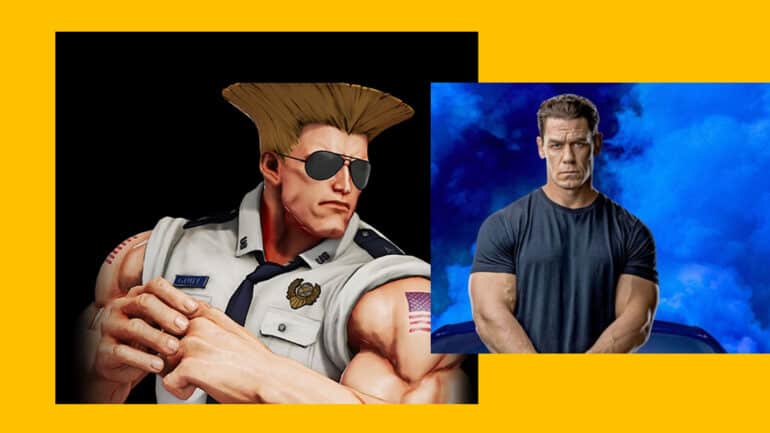 Guile is the archetypal American hero, complete with a tattoo of the ol' red, white, and blue on his arm. A former USA Special Forces operative in a quest for vengeance, Guile has sworn revenge against Shadaloo and its leader, the evil M. Bison. He also has a comically over-the-top hairdo that not even the wildest 80s bands could replicate.
In the original live-action Street Fighter movie, Guile was played by Jean-Claude Van Damme. While he did an adequate job portraying the character, it always felt like he was playing yet another run-of-the-mill Van Damme action hero.
Enter renowned wrestler and prolific actor John Cena. His looks resemble Guile's more than Van Damme ever did, and his The Marine persona would be a perfect fit for someone like Guile. We could do without the hair, however.
Chun-Li – Fan Bingbing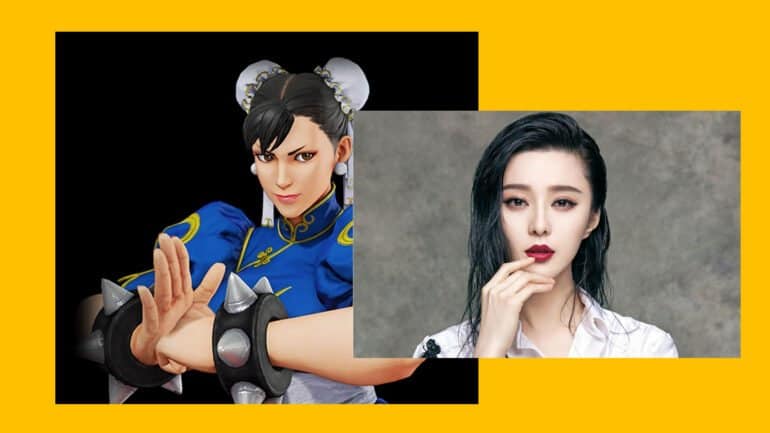 Chinese actress Fan Bingbing would be ideal to play Chun-Li, one of the most beloved characters from the Street Fighter franchise. Fan would give the hypothetical live-action Street Fighter movie a fighting chance in Asian territories, as the actress is renowned as a top-tier Chinese celebrity.
Whoever plays Chun-Li would undoubtedly become the centre of attention for fans everywhere, as the character is often considered to be the franchise's face. It's no surprise that she's the only character so far to get her own movie spinoff, 2009's Street Fighter: The Legend of Chun-Li.
Ken Masters – Christian Howard
As the adage goes, "if it ain't broke, don't fix it." That's precisely what happens when it comes to casting Ken Masters, who absolutely should be played by Christian Howard. The British actor has been playing Ken for a while, first doing so in the short film Street Fighter: Legacy.
Howard captures Ken's energy perfectly, and his looks are ideal for the character. Nationalities aside, Howard is as close to a real-life Ken Masters as it gets.
Bison – Manu Bennett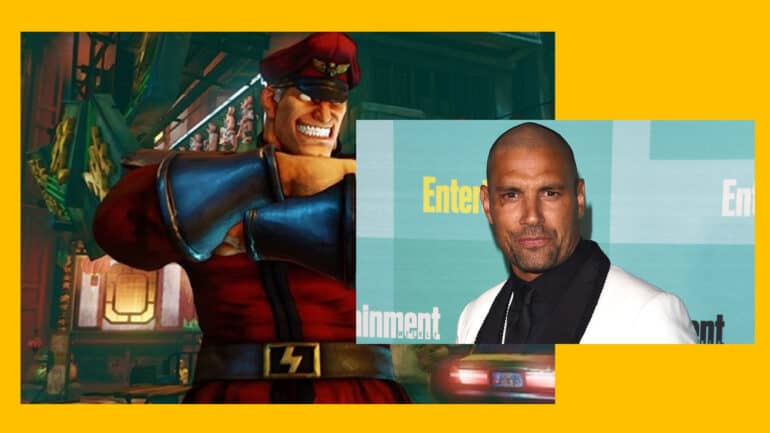 Now that Raul Julia has sadly left this world, casting the leader of Shadaloo becomes a somewhat tall order. While Julia might not have been a great fit for the character physically, his charisma and energy are definitely unmatched.
Known for his work in Spartacus, New Zealander Manu Bennett has both the presence and musculature to play the imposing M. Bison. Bennett's features would also be very well suited for M. Bison, as his visage wouldn't look that out of place on a legendary villain like him.
Ryu – Karl Yune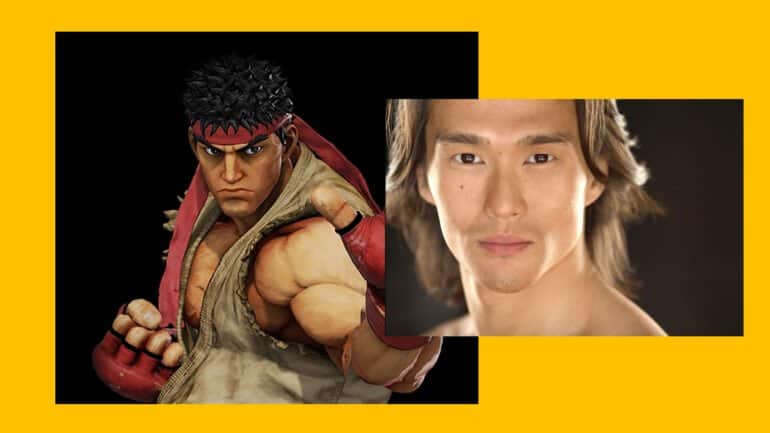 The main hero of the Street Fighterseries, Ryu is one of gaming's most recognizable faces. In an eternal journey to become stronger, Ryu is an experienced martial artist and a master of the Ansatsuken.
Karl Yune is an American actor of Korean descent who's best known for portraying a variety of Japanese characters in popular shows and films. Amongst them is the character Maseo Yamashiro in Arrow and Koichi in the award-winning Memoirs of a Geisha.
Karl's brother, Rick, is also an accomplished martial artist, so fighting runs in the family for Karl. This should make him an obvious choice for Ryu, and the actor's experiences with Japanese culture will make it a great role for him to play.
What do you think? Who would you cast in a live-action Street Fighter movie?