A GTA movie seems inevitable.
The release of Grand Theft Auto V proved two things to be true: that gamers are willing to buy the same game multiple times as long as it is fun and that video games are now bigger than movies. With the game still breaking sales records year after year, it's now high time that Hollywood gets a piece of the GTA movie action.
So, before the inevitable happens, we decided to have some fun casting our ideal GTA movie.
In this list, we'll mention 5 celebrities that we wish to see in an upcoming Hollywood adaptation of the popular gaming franchise.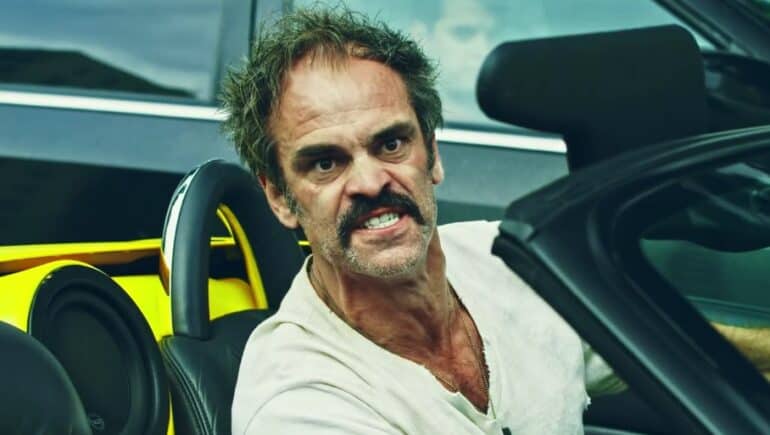 Steven Ogg
He might not be a big-name celebrity yet, but Steven Ogg steals any scene he's in with his unparalleled charisma and manic energy. Ogg is better known for playing Trevor in Grand Theft Auto V, so having him reprising his role in an upcoming GTA movie would be a surefire way to attract fans of the original game.
Since his appearance in GTA V, Ogg has also appeared in shows like The Walking Dead and Westworld, and even had a cameo in the popular Breaking Bad spin-off, Better Call Saul. Speaking of Breaking Bad…
Bryan Cranston
A man who needs no introduction, Bryan Cranston jumped to worldwide popularity thanks to his starring role as Walter White in Breaking Bad. His previous roles have proved that Cranston can balance his dramatic performances with a hint of comedy, making him the obvious choice to play the lead in a GTA movie.
Due to the nature of GTA as a series, a GTA movie must not necessarily be an adaptation of an existing game. That said, Cranston could play an original character made specifically for the movie. Perhaps a character based on Michael De Santa would work best for him, considering the actor's age and acting style.
James Franco
When it comes to a potential GTA movie, there are only two ways the plot would work: as a heist movie, or as a flat-out stoner comedy, and no one is better qualified to star in a stoner film than James Franco. His resume contains a widely varied range of performances, but his skills playing a comedic character are simply undeniable.
From Pineapple Express to The Disaster Artist and everything in between, Franco would be an invaluable asset to a GTA movie's star power.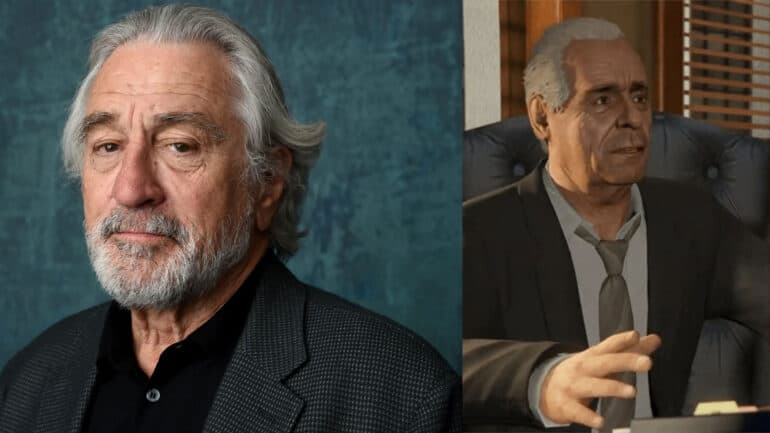 Robert De Niro
You simply can't make a crime film without the OG gangster himself, Robert De Niro. The man is basically a living legend for crime thrillers, most of which served as an inspiration for the GTA franchise. It's only natural that, in a GTA movie, De Niro would make at least a cameo appearance.
The video game series is no stranger to role figures that usually act as a way for the main character to get access to the city's criminal underworld, and De Niro would be perfect for such a character.
Channing Tatum
The GTA series is famous for its satirization of American culture, so a potential movie would need to be as much an acton flick as it would be a comedy film. That's where Channing Tatum comes in. The actor has proved himself more than capable of keeping a deadpan comedy style in otherwise action-heavy films like G.I. Joe: The Rise of Cobra and 21 Jump Street.
Tatum would make the perfect main character for a GTA movie, perhaps as the younger partner of Bryan Cranston's character. The talents of both actors would make the movie feel more like a buddy cop flick and could potentially break the video game movie curse that's been plaguing the industry for so long.
Tell us, would you like to see a GTA movie?