I never owned a Wii U, although I did own its forebear the Wii and now the Nintendo Switch. I decided to give the Wii U a skip when it first released. It wasn't an easy choice as the console did have its fair share of great games, even if it wasn't as well received by critics and the public as Nintendo would have liked. This meant that I missed out on one of the Wii U's many gems, Captain Toad: Treasure Tracker, a game starring everyone's favourite cute little fungi, Toad.
Fast forward a few years later and, with Nintendo's next console the Switch turning out to be a huge success, the gaming company has re-released this charming little puzzler on the new console.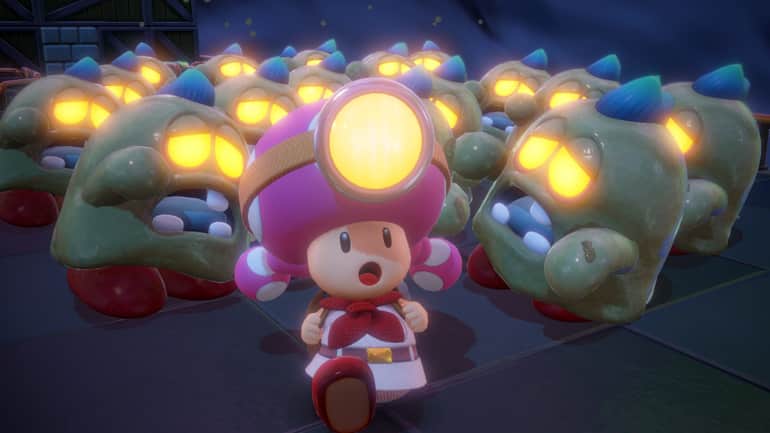 Captain Toad: Treasure Tracker is about helping Toad and Toadette navigate a handful of stages collecting treasure and avoiding nasty enemies along the way. It might sound simple enough, but it's the way in which you as the player help navigate Toad through these precarious levels that make the game a unique experience.
… the game throws a slew of new mechanics at you to help keep the puzzles fun and engaging.
You see, Toad and Toadette aren't as quick and nimble as Nintendo's titular plumber Mario. In order to get Toad from point A to Point B safely, you need to rotate the stage, which then unveils hidden secrets and various pathways to your destination. Along the way, the game throws a slew of new mechanics at you to help keep the puzzles fun and engaging. One moment you might be rotating the stage the next you'll need to move various blocks to modify the level and even help multiple versions of Toad navigate through the dangerous environment simultaneously.
These new twists on the rotating level mechanic made each new section an interesting puzzle ready for me to explore and solve. The game does throw some innovative boss fights at you. Defeating these foes means that instead of pummelling them to dust, like in other games, players will need to use their cunning and sometimes quick reflexes to be victorious.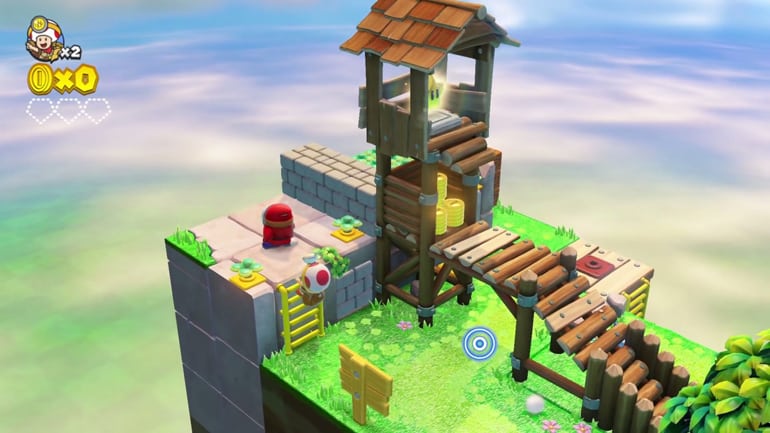 While Toad and Toadette will be heading from one point to another, just as the name suggests, he'll also be searching for valuable treasure along the way. Completing a level in Captain Toad: Treasure Tracker mostly boils down to finding a star in the stage but, if you truly want to complete a level, there are gems to collect and unique bonus objectives to complete on each of these stages. A nice addition is some new levels based on worlds found in Super Mario Odyssey, which weren't present in the Wii U release.
Another addition is a new two-player mode…
Of course, having originally released on the Wii U means that Nintendo had to modify some of the controls, which for the most part works really well. Another addition is a new two-player mode, which sees one player controlling the game's camera and the second controlling Toad. It's a strange way in which to implement a two-player mode and, while it does work, it serves more as nice little distraction than a fully fledged two-player experience.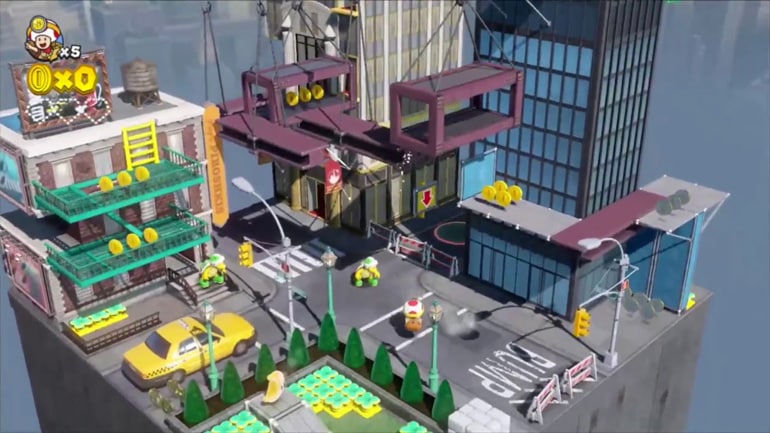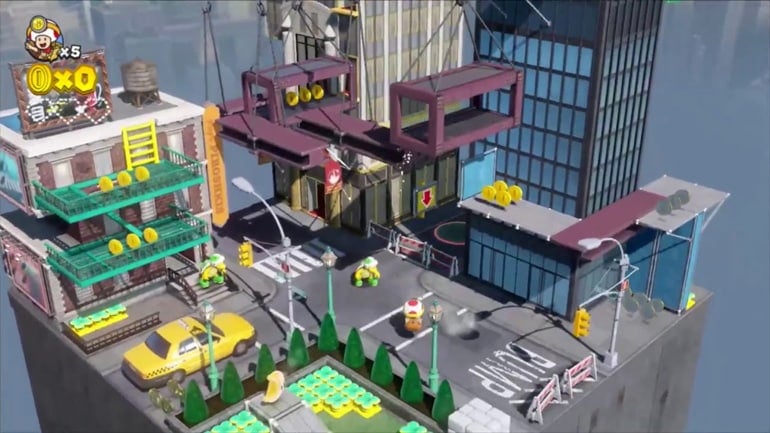 Having never played Captain Toad: Treasure Tracker I was surprised at how fun, engaging and charming this little puzzle game was. With each stage taking mostly a few minutes to complete, the game lends itself to being played on the Switch in short bursts. It's basically a game that was made for the Switch way before the Switch was released. I found it absolutely refreshing playing a colourful game filled with adorable characters after being bombarded by so many shooter heavy and gritty games recently.
I truly hope that we see Captain Toad heading out on a brand-new adventure in the near future.