Captain America: The Winter Soldier definitely offers something new to the genre whilst boasting some of the craziest action sequences and visuals you have ever seen. Whether you are a follower of the comic or just a regular movie goer, prepare to be entertained and inspired. The Blu-ray offers the best Marvel film to date in the best quality.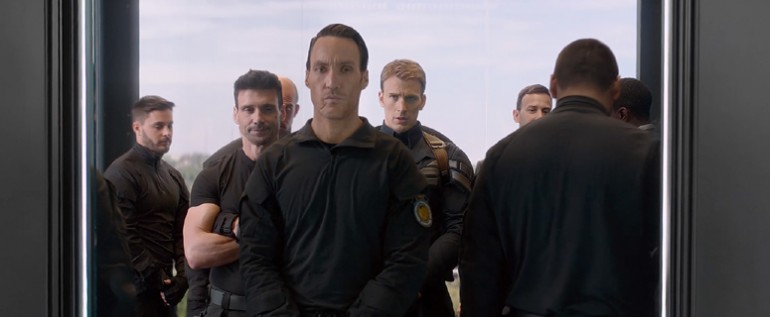 Story:
An old school hero is trapped in an age where villains and heroes are difficult to distinguish. Following the events that took place during the Avengers film, Steve Rogers is trying to stay true to his morals in a time when a hero is needed most. Still adjusting to modern life, Steve Rogers' life is about to change when a colleague and friend is under attack. Will Captain America stay true or will the modern world change the hero of the past?
This film is tactical espionage at its best. S.H.I.E.L.D has been compromised and Fury's name has been dragged through the dirt, labelling one of Rogers' only friends to be a traitor. Steve is about to learn that things are not always as they seem, leaving few people that he can trust. Steve and his new found team mates embark on a journey that will unravel many secrets but how far will they get before they meet the ultimate weapon, The Winter Soldier?
With great action sequences and an intriguing story, this film is definitely one of the strongest in the Marvel Cinematic Universe. This movie has you hooked from the start as it gives the perfect balance between cinematography and storytelling. The level of thought put into the finer details really flourishes in this film. This does not only apply to the script, it applies to the action sequences as well. Have a look at the great choreography in the fight sequence between Steve and The Winter Soldier, the timing is crisp and the movements are natural. Almost as though each fight is telling its own story! Captain America: The Winter Soldier brings realism to a genre that is based on ideas of fantasy. You can relate to a man who is out of his time, surrounded by a world that is run by tyrants, war lords and wealth.
Video:
The video quality on this Blu-ray is excellent – it makes use of a 1080p AVC video presentation. This allows for the finer details to come to the fore. The picture is crisp and clean at the edges allowing for great viewing with no distractions what so ever! The textures look and feel real and the skin colour is lifelike. The complex choreography and explosive nature of the action scenes are captured perfectly and are easy to follow and they do not stuff up the frame rate at all. Everything is kept smooth and well finished.
Audio:
The Winter Soldier makes use of a DTS-HD Master Audio 7.1 surround track. The Low end and LFE channel allows for some great, booming action scenes. The level of action present in this film will leave your room trembling a sound effects boom from your speakers. Each shield toss and bullet blocked makes for audio at its best. Amidst all this chaos, the audio track is still able to focus in on the dialogue of characters. Their voices are heard clearly, despite explosions and gunfire resonating in the background.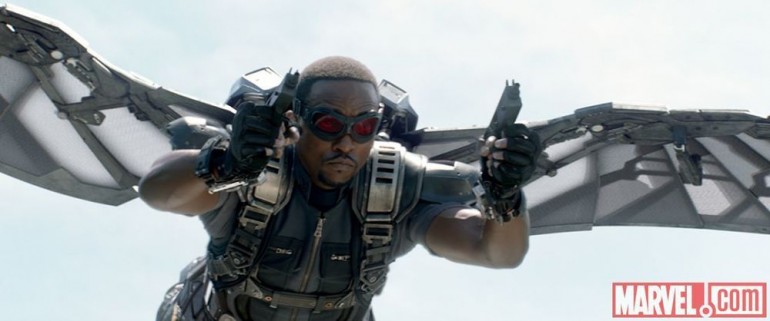 Extras
There is not a wealth of goods when it comes to extras. I guess what Marvel is trying to say is that this film is so good that they do not need to try and win you over by luring you in with freebies.
Here are a few things you can expect on the Blu-ray Disc:
– Steve Rodgers Note Book – which runs just short of two minutes and thirty seconds
– Deleted and Extended scenes that are available with Director's Commentary.
It is here that the Blu-Ray loses some points. Unlike recent Marvel Blu-rays, there is no short film, there are no extensive character bios for the heroes and villains. You would expect a section crammed with extras but it is here that this great film is found wanting.
How cool would it have been to do a mini documentary on The Winter Soldier and the evolution of that character? Or how about a short film based on one of The Winter Soldiers previous missions? Maybe one where he crosses paths with Black Widow? Potential is squandered here!
Conclusion:
This film is definitely one of the best that Marvel has had to offer thus far. With a film this great you can look past the Blu-ray's flaws. Captain America: The Winter Soldier is a great 70s spy film brought up to date. It does a great job of introducing new characters whilst showcasing the heart of a true hero – a man that challenges adversity, a man with morals, and a warrior like no other – Captain America!