Remember Capcom's 1985 arcade Ghosts 'n Goblins game created by Tokuro Fujiwara? Well, 35 years later it's getting a sequel, Ghost N Goblins Resurrection. Now you can relive the challenge on PlayStation 4 (and backwards compatible with PlayStation 5) from June 1.
The original game earned a reputation for being one of the most difficult arcade games ever. Will Ghost N Goblins Resurrection follow suit? Capcom promises that the new instalment will continue in the same spirit – although it will also be far more accessible (meaning it will have a difficulty level setting).
Furthermore, Ghost N Goblins Resurrection will also introduce a two-player local co-op option. "The local co-op mode was an idea that existed from the earliest stages of the development phase, and was brought up by Director Tokuro Fujiwara," says Mr Hirabayashi, the game's Chief Producer.
Here's your chance to win a code for the retro game.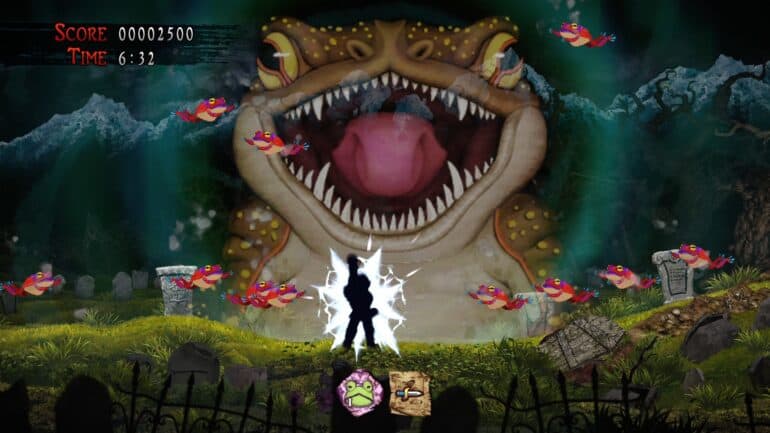 What is the game about?
Capcom's Ghost N Goblins Resurrection places players in the boots of Arthur, the brave knight looking to battle his way through horrific lands in order to save his princess from the evil Demon Lord. You know, the usual Nintendo stuff.
What critics are saying about the game.
"…a supremely spirited comeback for the old-school action platformer series." – IGN
"It is insanely hard, and it will test you on a variety of levels." – Gaming Age
"Having Master Fujiwara back, even if it's briefly, is a real treat." – Hobby Consolas
"…an extremely challenging game that leaves you feeling both frustrated and rewarded." – Switch Player
To stand a chance of winning a Ghost N Goblins Resurrection code for the game (courtesy of Gamefinity), all you need to do is complete the following:
[rafflepress id="16″]
The competition closes on Friday, 18th June 2021.
The Giveaway is restricted to readers who reside in South Africa only and cannot be exchanged for cash. Terms and conditions/Site Disclaimer rules apply. Winners will be contacted via email. Judges decisions are final.