If you're an arcade fan, you don't want to miss out on this Capcom Arcade Stadium giveaway.
We all get super nostalgic when we think back to the days of arcade fun. Remember 1942? How about Ghost and Goblins or Street Fighter II? Now those were all classics.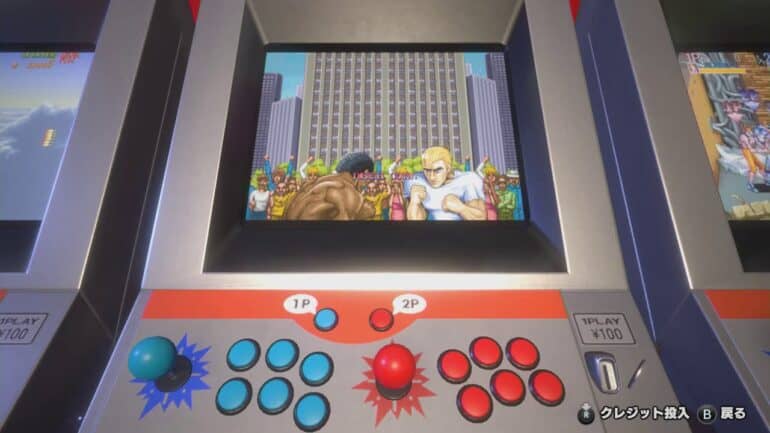 If you'd like to relive the magic, Capcom has re-released some of the classics on the PlayStation 4 – bundled together in three collections:
Pack 1: Dawn of the Arcade ('84 – '88)
Pack 2: Arcade Revolution ('89 – '92)
Pack 3: Arcade Evolution ('92 – '01)
All three are available on the PlayStation Store for R269 each or R 719 for the complete collection.
The games included in Pack 1:
VULGUS, PIRATE SHIP HIGEMARU, 1942, COMMANDO, SECTION Z, Tatakai no Banka, LEGENDARY WINGS, BIONIC COMMANDO, FORGOTTEN WORLDS & Ghouls 'n Ghosts
The games included in Pack 2:
STRIDER, DYNASTY WARS, FINAL FIGHT, 1941 – Counter Attack, Senjo no OkamiⅡ, MEGA TWINS, CARRIER AIR WING, STREET FIGHTER II – The World Warrior, CAPTAIN COMMANDO & VARTH – Operation Thunderstorm
The games included in Pack 3:
WARRIORS OF FATE, STREET FIGHTER II' – Hyper Fighting, SUPER STREET FIGHTER II TURBO, Powered Gear – Strategic Variant Armor Equipment –
CYBERBOTS – FULLMETAL MADNESS, 19XX – The War Against Destiny, Battle Circuit, Giga Wing, 1944 – The Loop Master, Progear
What critics are saying about Capcom Arcade Stadium.
"Viewed as a traditional 32 game retro collection, there's value in journeying through PS4 Capcom Arcade Stadium's history from 1984 to 2001." – pushsquare.com
"Capcom Arcade Stadium is a solid mix of arcade classics and some lessor known titles." – cogconnected.com
"Pulling on that nostalgia hard, Capcom Arcade Stadium brought a smile on our face on more than one occasion." – htxt.co.za
"Whether an arcade veteran or exploring these classics for the first time, Capcom Arcade Stadium provides a nostalgic and enjoyable experience that will people coming back for more." – screenrant.com
"Plenty of options to tinker with and the added benefit of unlimited credits will help everyone power through the games." – theouterhaven.net
To stand a chance of winning a code for the game (courtesy of Gamefinity), all you need to do is complete the following:
[rafflepress id="15″]
The competition closes on Friday, 18th June 2021.
The Giveaway is restricted to readers who reside in South Africa only and cannot be exchanged for cash. Terms and conditions/Site Disclaimer rules apply. Winners will be contacted via email. Judges decisions are final.