Your internet service provider (ISP) can see all your online activity. They can track such activities as the websites you visit, the time you spend on them, your device, the content you're watching, and your location. Depending on your location, your ISP can use this data for a number of reasons, such as imposing online censorship for governments or building a consumer profile they can then sell on to third-party advertisers.
Fortunately, there are numerous tips and tricks to help you clean up your internet history and prevent websites from tracking you. Most modern web browsers incorporate a privacy mode, which enables you to surf without saving your browsing history, temporary files, or cookies to your computer. Some browsers also feature a "Do Not Track" mode, which automatically informs websites that you wish to opt-out of technologies such as tracking cookies for the purposes of advertising.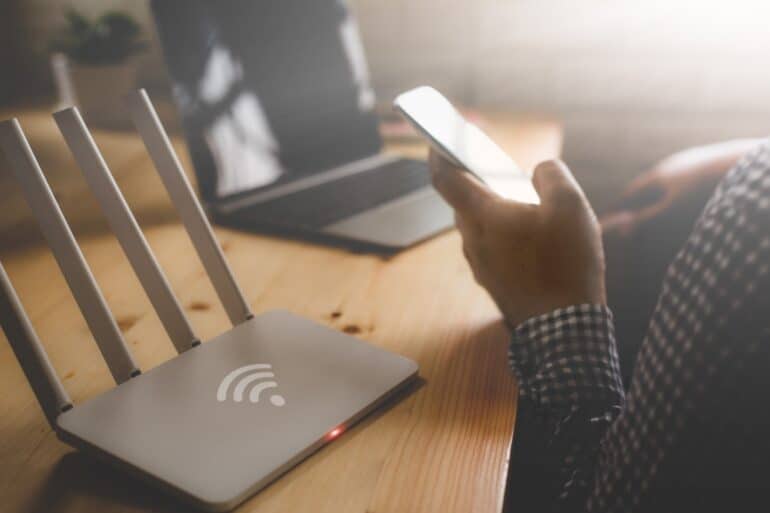 VPNs and Proxies
A Virtual Private Network (VPN) is most commonly used by businesses to enable their staff to work remotely. When you sign in while travelling or working from home, the VPN allows workers to connect to their company's network, allowing them to work with the same level of security they would have in the office. While your ISP can't view your browsing history in this case, your employer may be able to do so.
There are numerous companies that afford internet users the opportunity to take advantage of VPN access. These systems enable users to encrypt their online activity, which is like the service they offer to companies. Again, ISPs can't track this activity. These VPNs can provide secure browsing while users are connected to a public connection, or mask their online activities from their users' ISPs.
There are also proxy services that aren't dissimilar to VPNs. They encrypt online activity and hide IP addresses. Programs such as Proxy can be installed on a user's device to enable anonymous browsing, while others like Anonymouse can only be accessed through the provider's website.
If you're considering this route, be careful in choosing a proxy service or a Mac or PC VPN. While any VPN should enable you to hide your online activity from your ISP and any websites you visit, some may log your browsing activity for themselves. Make sure to read through the terms of service, or you may end up paying for a lack of privacy you're already getting.
Another Option: Tor
If you're wondering whether or not a VPN is the only solution, there are others. The Tor browser, for example, encrypts your traffic and prevents your ISP from knowing which websites you're visiting. This only works, however, for browser traffic coming to and from your device that is encrypted by a VPN. Your ISP will also know that you're using Tor. Not only that, but it also slows your connection speed.
Bonus Tip: Don't Depend on Incognito Mode
Some people feel that using their browser window in "private" or "incognito" mode will hide their IP address from ISPs and other third parties. Unfortunately, however, this isn't true. So if you want to hide your personal browsing, such as movie websites featuring everything from Citizen Kane to Mortal Kombat, this isn't the solution.
The one difference between incognito browsing and regular browsing is that your browser doesn't store your history. If someone attempts to find your search history, they wouldn't be able to so on your device.
While browsing in incognito mode, your browsing history and IP address remain visible to other websites in addition to your internet service provider. If you allow cookies, they are stored on your computer and track your activity. There are barely any, if any at all, advanced security functions in incognito mode, and your online footprint isn't safeguarded by using it.