The newest update for Call of Duty: Warzone embraces '80s action fun and adds two familiar action heroes into the mix, Sylvester Stallone's John Rambo and Bruce Willis' John McClane.
Fortnite has a long history of adding pop culture characters to the franchise, and it seems Call of Duty: Warzone is finally joining in on the fun.
The latest update news comes via a trailer (see above) that shows off the new character skins (which also comes with unique weapons, blueprints, emblems and charms), as well as the cool new locations.
Players will be able to take the fight to the Nakatomi Corp building which featured in the first Die Hard film. The building will consist of five floors accurately modelled after those found in the movie. Activision also confirmed that the building will be the tallest in Verdansk '84. It will also feature multiple operational missions that can be completed during Battle Royale and Plunder.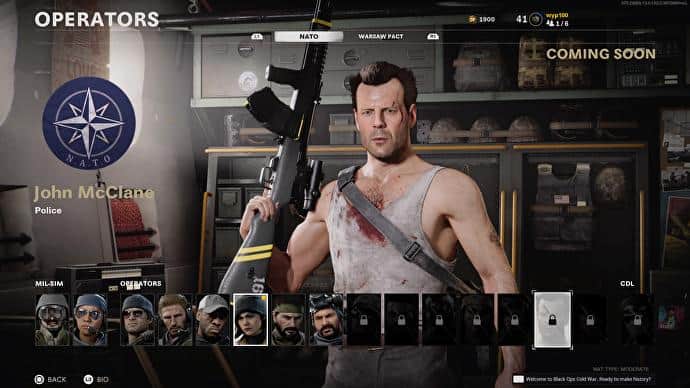 As for the John Rambo part of Call of Duty: Warzone, this will consist of 10 Survival Camps that will be added to the map. Players who find these camps will be able to get their hands on loadout items (among other goodies). Find enough of these camps and you'll receive a bigger reward.
Lastly, there is a new CIA Outpost that has been added to one of the aircraft hangers in Verdansk.
Unfortunately, Bruce Willis and Sylvester Stallone haven't recorded any new lines for their characters. The dialogue will be lifted from the two movie franchises instead.
The Call of Duty: Warzone DLC/ Update featuring Rambo and John McClane (priced 2400 COD Points) will be available on the 20th of May 2021.