Worlds frequently collide in the realm of video games, and the Call of Duty franchise is no exception. Over the last few years, Call of Duty has had a slew of crossovers from characters like Rambo, Donnie Darko and Ghost Face to celebrity names like Snoop Dogg and Messi. However, Modern Warfare 2 and Warzone 2 are set to bring even more big names to the popular military shooter.
RELATED: Call of Duty: Modern Warfare Review – No Charlie Foxtrot, Sir
These new titles have already begun to add some big names to their roster of playable characters. From including former NBA MVP Kevin Durant as an operator to adding three skins based on Starlight, Homelander, and Black Noir from Amazon Prime's The Boys, the developers are clearly capitalizing on the trend of incorporating recognizable figures into the game – and Activision doesn't appear to be slowing down anytime soon.
Another wave of celebrity crossover bundles could be on the way to Call of Duty – and this time, the developers might be targeting a popular musician in the hip-hop industry.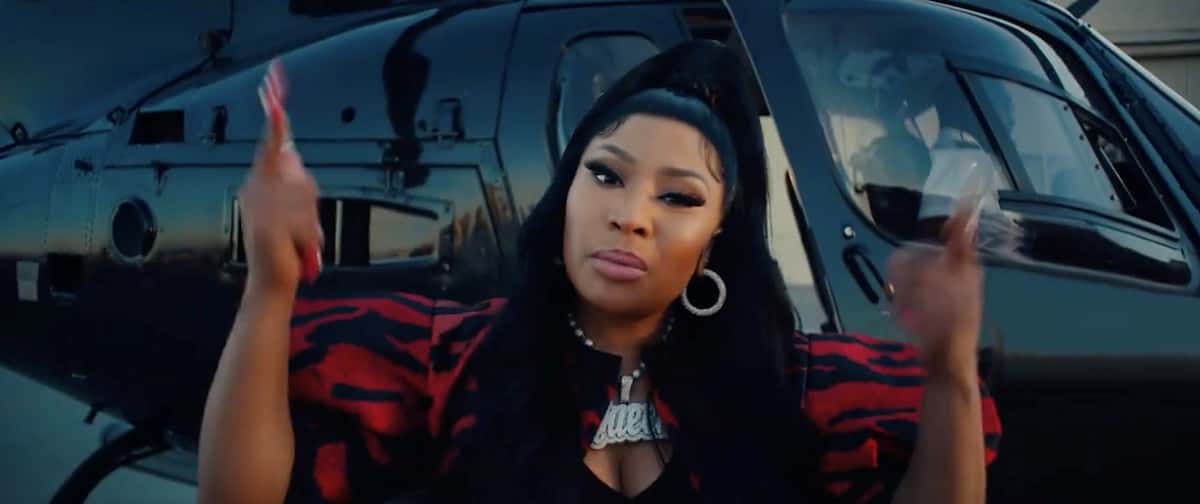 According to data miner 'HeyImAlaix,' mega-popular rapper Nicki Minaj will be the next to join the roster of available operator skins in the popular shooter games' upcoming season 5 update. The Trinidadian rapper will be joined by fellow hip-hop artist 21 Savage, who will also be featured as a playable character in the game. 
RELATED: Call of Duty: Modern Warfare 2 Has Still Got Your Six
While this should be taken with a grain of salt, Alaix has a track record of being fairly accurate with his Call of Duty leaks, so it is highly likely that something involving the rappers is on the way. Some fans have speculated that their music will only be available as War Tracks in the game, but the data miner has reiterated his claims that the two will be included as playable characters.
"21 Savage [and] Nicki Minaj is supposedly coming to MWII/WZ2," he shared on Twitter. "100% operator."
With the immense popularity of artists Minaj and Savage, it wouldn't be surprising to see the No Flag collaborators join the ranks of playable characters or have their own unique skins in the game. Minaj is already no stranger to the COD universe. Just last year, the Barbie World rapper appeared alongside fellow artists Jack Harlow, Kane Brown, and Lil Baby in a Squad Up advert to promote the MW2 release.
RELATED: Call of Duty: Modern Warfare 2 Review – Immersive Experience but Lacks Novelty
The inclusion of Minaj and Savage in the upcoming update suggests the developers may continue collaborating with popular artists to expand the roster of playable characters, which is sure to excite fans and bring a fresh and diverse experience to the game.
The rappers will join other celebrities who have signed on with Call of Duty, including Snoop Dogg, Messi, Durant, Pogba and Neymar Jr. Each of these existing skins has a unique set of voice lines recorded by the people they're meant to represent. It will be fun to see how Minaj and Savage's characters will bring their own personalities and styles to the game, both visually and through their voice lines.
It's unclear when these new operators will be available, but they are expected to release during the Season 5 update, which is scheduled to launch on August 9. Until then, Call of Duty: Modern Warfare 2 is available, without these additional Operators, on PC, PS4, PS5, Xbox One, and Xbox Series X|S.
Are you excited about the idea of Nicki Minaj and 21 Savage joining Call of Duty Modern Warfare 2 and Warzone?
Source: GamingBible, Charlie Intel