When I got the Blackout Beta to test, I knew I had to put my expectations of a shiny new Call of Duty on hold and put on my ill-fitting battle royale hat and critique that particular mode for what it was, and what it was was a really good take on the new "it" thing happening in the world of gaming. Except for a few small bugs and slight annoyances, I actually enjoyed the experience for what it was and congratulated Treyarch for dragging what was becoming a bit of a stale concept, creatively speaking, back into relevance. Now I have the full Call of Duty: Black Ops 4 game with all 3 modes and I can't help but feel something is missing. I believe that is because something is missing.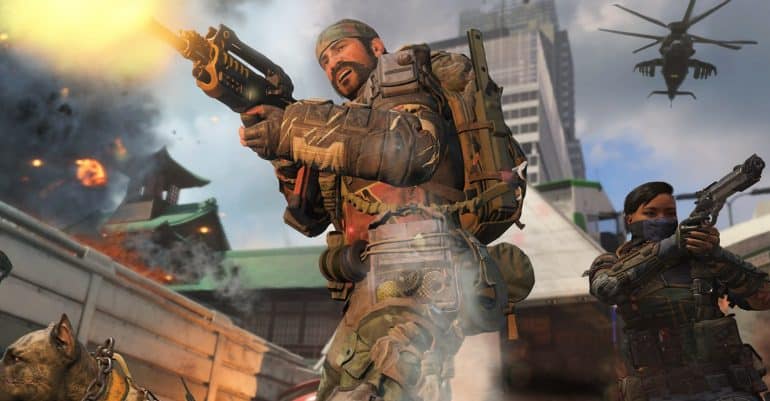 I'm sorry, I realise I may be a relic of a bygone era and maybe I should just disappear into obscurity with all those other things that have become irrelevant over time, like boy-bands and pagers. I realise that the youth today have the attention span of a sea monkey and expecting them to commit to a campaign storyline is like trying to herd cats. So, from that perspective, sure, I can see why there needs to be a game experience that lasts 30 minutes.
But surely, surely there are still enough of us who want to experience a deeper sense of progression and accomplishment that comes from committing days of your life to a single storyline? I personally feel Activision has missed something here. After speaking to some acquaintances about all of this, they did point out a very valid fact: Over the past 5 years or so, more and more people have played the multiplayer mode almost exclusively and battle royale is kind of online multiplayer taken to its logical conclusion. While this is all seen as progress, I see it as regress.
When I was young, Atari had just brought out their cartridge console and I would play Pac Man and Missile Command all day. If I managed to get some money together, I would go down to the local cafe and drop 20c into an arcade machine and play Asteroids or Space Invaders. The closest you got to a shared gaming experience was having your friends stand around you shouting to watch out for some threat or other.
The one thing all these games had in common was that death was inevitable. Even if you made it all the way to the end of the game, all you got was your name at the top of the leaderboard.
Then consoles took a quantum leap into the future and saving your game became possible and with that everything changed. Gaming became about completing a quest, a campaign, something you committed to. Now we have gone back to arcade-style gaming where you inevitably die or, if you are good/lucky enough, you become the last man standing and your name goes to the top of the leaderboard. Full circle.
Why am I telling you all this? I guess because I need you to know that I just don't get it. With Call of Duty: Black Ops 4, I honestly feel like I received half game. The half I got works brilliantly, everything it does it does really well. I have spoken at length about Blackout and how it's everything PUBG and Fortnite are but doesn't need to apologise for it because that's the battle royale formula. It's those two in a Call of Duty skin with a game mechanic that is as smooth as Tim Curry.
Traditionally the Call of Duty multiplayer mode has been pretty much a kill-or-be-killed experience. In Call of Duty: Black Ops 4 , they have developed that idea and made it more objective based. There are now sub-modes within. There's Control, Heist, Hardpoint, Search and Destroy and Domination. Each one is distinct and everything works very well. It has the familiar progression system, but now with a ton of unlockable cosmetic additions (each sold separately) and this gives a sense of progression as you aim at achieving the ultimate prize, a Prestige Emblem, which happens when you max out your level and start again.
So even here, the best you can hope for is your name at the top of the leaderboard.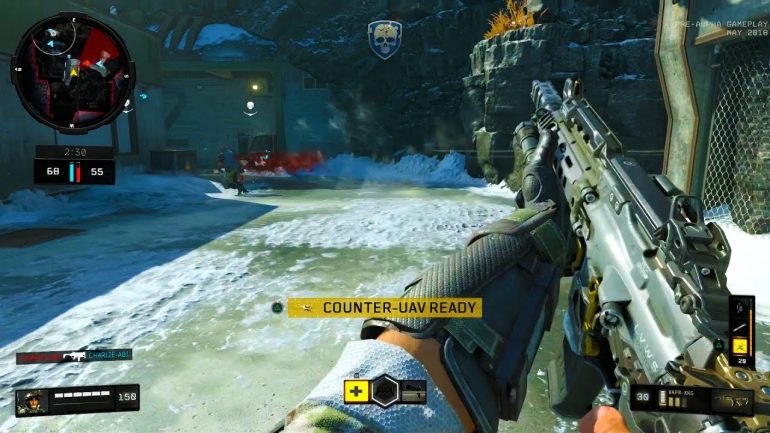 So my last hope was Zombies, which didn't fill me with confidence because traditionally the Zombies mode is just wave combat till you die, but here things got interesting. There's now 2 versions of the Zombies mode, Aether and Chaos, which use different maps and characters but, at its core, it's just wave after wave of zombies coming at you and your friends in a multiplayer deathmatch.
I get the feeling they were trying cater for those of us who would want a campaign to get stuck into because there are cutscenes and dialogue that drive a narrative but, honestly, they may as well not be there. If this is them trying to scratch the campaign mode itch, its kind of insulting. This is like waiting all day for a juicy piece of rump steak and being given a cracker instead.
Call of Duty: Black Ops 4 is game that looks brilliant, plays brilliant and has the potential for a very long life as the leader of the battle royale genre. It does everything really well. But I would not buy it.
If you are a fan of the Call of Duty multiplayer and zombies modes then the arrival of this release is your Birthday and Christmas all rolled into one, because those modes have been developed and expanded. If you are even slightly interested in battle royale, then boom-shakalaka! But if you want to immerse yourself into a compelling story set in the Call of Duty universe, go dig up your copy of Modern Warfare and play that sucker again because Call of Duty: Black Ops 4 isn't for you.
The Review
Call of Duty: Black Ops 4
If you are a fan of the Call of Duty multiplayer and zombies modes then the arrival of this release is your Birthday and Christmas all rolled into one.
Review Breakdown
Storyline

0%

Gameplay

0%

Graphics

0%

Replay Value

0%

Sound and Music

0%