With its dark humour and satire, 2022's Bullet Train took everyone by storm with its exhilarating mix of witty dialogue, enthralling characters, and relentlessly fun action sequences. Helmed by John Wick's co-creator David Leitch, the movie became a modest box office success – which means it's destined to become a proper Hollywood franchise. Sources believe Sony Pictures is already eyeing the possibility of a Bullet Train 2, with Brad Pitt and Sandra Bullock returning as "Ladybug," the impossibly lucky courier, and Maria Beetle, his enigmatic handler.
RELATED: INTERVIEW: Bullet Train's Aaron Taylor-Johnson and Brian Tyree Henry Discuss Their Chemistry
Bullet Train
The original Bullet Train introduced audiences to a world of suave killers and professional hitmen with larger-than-life personalities and carefully constructed backstories like anything we've seen before. The unparalleled kinetic energy the film exudes might be the reason why it rose in popularity so quickly with fans of modern action flicks, as it managed to recapture the essence of what blockbuster films used to be like before the advent of the superhero craze.
Still, rumours about the sequel seem to indicate that Bullet Train 2 will keep most of what made the original intact, including director David Leitch (who co-directed John Wick with Chad Stahelski). Considering Leitch's illustrious career in the world of action flicks, that seems like the most sensible decision – especially now that we all have a John Wick-sized hole in our hearts following the conclusion of the hitman's latest escapade.
Something that's yet to be properly addressed by the leaks and rumours going around is the identity of the new cast coming to join the world of Bullet Train. The first film featured a remarkable ensemble cast that brought together the likes of Hiroyuki Sanada, Bryan Tree Henry, Aaron Taylor-Johnson, and even Deadpool actor Ryan Reynolds for a brief cameo.
RELATED: Brad Pitt Might Be Retiring From Acting Soon
Bullet Train 2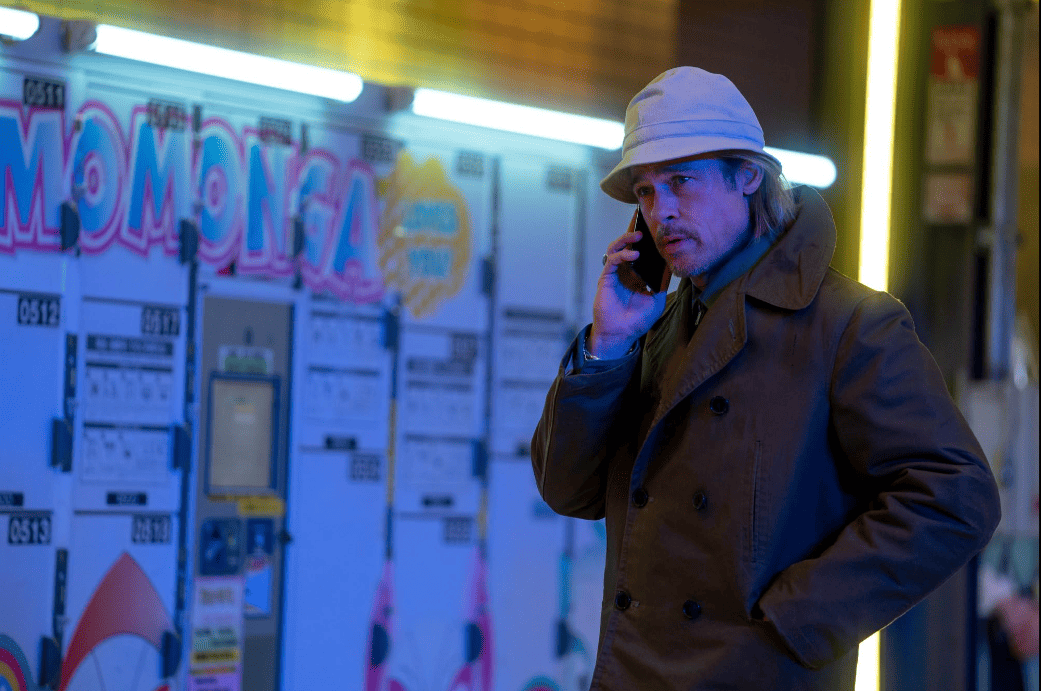 The most likely scenario is that Bullet Train 2 will also feature an ensemble cast, following the steps of the Knives Out franchise and Kenneth Branagh's revival of the classic Hercule Poirot cases in Murder on the Orient Express and Death on the Nile.
One name that keeps popping up in Bullet Train 2 discussions seems to be Margot Robbie. The actress is one of the most sought-after performers at the moment, and seeing as she shared the silver screen with Brad Pitt in last year's Babylon seems to indicate that she might be soon formally announcing her plans to join Bullet Train's sequel.
As for what the next movie could be like in terms of plot, well, the sky is the limit when it comes to the misadventures of Ladybug and Maria Beetle. Bullet Train was based on the novel Maria Beetle by Japanese author Kōtarō Isaka.
The book was a massive sales success in Japan, and it was actually the second chapter in a trilogy of Hitman novels. The black humour thriller novel was published in 2010 and later translated to English as Bullet Train. The story was first adapted to the Japanese stage in 2018, and then for American film in 2022.
The inception of the Bullet Train film springs from the literary realm, where its foundation lies in a captivating novel penned by the esteemed Japanese wordsmith Kōtarō Isaka. The original tome, aptly named Maria Beetle, serves as the precursor to this cinematic endeavour, further embellished by its status as the sequel to another literary gem, bearing the title 3 Assassins. It is worth noting that these books, deserving of literary admiration, received an additional extension in the form of a manga series christened Waltz. Thus, it becomes apparent that Bullet Train 2 possesses a veritable treasure trove of source material, which it can adeptly tap into to enrich its narrative tapestry.
The Third Chapter in the Hitman Series
The third chapter, known as AX in Japan and The Mantis in the Anglosphere, could be the basis for the plot of Bullet Train 2. AX (or The Mantis) tells the story of a highly skilled assassin who goes by the name of Kabuto, a highly skilled assassin looking to leave his occupation as a trained killer.
Kabuto is eagerly trying to escape the criminal underworld that he has found himself in, but in order to do so, he needs to somehow end his contract that he has with his handler, the Doctor.
During his regular visits, the Doctor usually gives Kabuto his assignments as "prescriptions", and the Doctor appreciates Kabuto's skills as an assassin, so doesn't want to lose him.
Finally, the Doctor agrees that Kabuto can leave his service if he pays his way out with a few last jobs, but of course, the only jobs that pay enough to do so are highly dangerous ones that require taking out other professional assassins.
Kabuto has no choice but to take the highly dangerous job for the sake of wanting a normal life with his family, who have no idea about Kabuto's double life.
What does the Book Tell us About the Next Movie?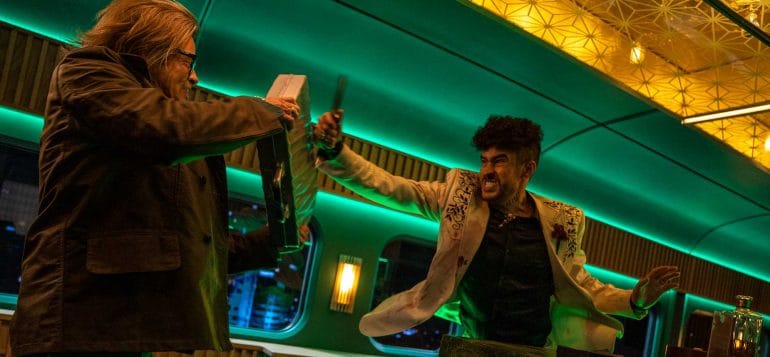 After the events of Bullet Train (2022), it could be that someone wants Ladybug taken care of, especially since he has voiced his desire to retire. It's possible that Bullet Train 2 will introduce Kabuto, and that his final assignment will be to do his best to take down Ladybug, or die trying.
Who knows the chaos that could take place with two highly-skilled assassins facing off, each with the desire to complete their last assignment so that they can try their best to have a normal life. As Bullet Train already takes place in Japan, the transition would be seamless, and the introduction of Kabuto would be a fantastic way of dividing audiences on which protagonist they want to support.
With no formal announcement and certainly no news of a release date, we still don't know when Bullet Train 2 will be coming to theatres. However, The Mantis will hit the bookshelves this November, so we could expect more news regarding the status of Bullet Train 2 around that date.
RELATED: Aaron Taylor-Johnson Might Be Next In Line To Play James Bond
Characters That Definitely Won't Return
While the cast of the first film was amazing, it's a given that most of them won't return. For obvious reasons, don't expect to see Brian Tyree Henry, Aaron Taylor Johnson, Benito Antonio Martínez Ocasio (a.k.a. Bad Bunny), Joey King, Michael Shannon and Hiroyuki Sanada.
David Leitch is currently busy with Ryan Gosling's The Fall Guy (which arrives on March 1, 2024). So, don't be surprised to see the Barbie actor joining the long list of unlucky assassins too. Atomic Blonde's Charlize Theron is another favourite to join the cast, especially since she's worked with a lot of the filmmakers involved.
Regardless of who joins, we can expect plenty of mayhem and disaster as our beloved characters continue their adventures.
Are you excited about Bullet Train 2?