As we count down the weeks until the reboot of the much-anticipated Saints Row, Deep Silver and Volition have launched Boss Factory. The all-new, standalone demo allows players to jump straight into the character customisation for the upcoming game.
With the game having been announced in August 2021, there has been plenty of buzz, especially in recent weeks. With the creation and launch of the new hub, players can see where their Saint is born. All boundaries have been removed, allowing you to be the Boss you want to be.
Whether you're settling for the standard lookalike approach or giving your Boss an extreme makeover, you can fully explore everything your mind can conjure up.
At an event at Summer Game Fest in Los Angeles earlier today (9 June 2022), developers, Volition, officially revealed Boss Factory to the world:
The demo allows you to pick from a preset list of Bosses and then open up a world of customisation options.
Having played around with the tool prior to the official release, I was amazed at how accurate you can be. It's easy to get lost in the world of Boss Factory with the immense list of customisation options. You can be as creative as you want. From all the features of your face, right down to your underwear and socks, the demo has it all.
I spent an hour or two creating a character of my likeness, with a few exaggerations here and there to stand out.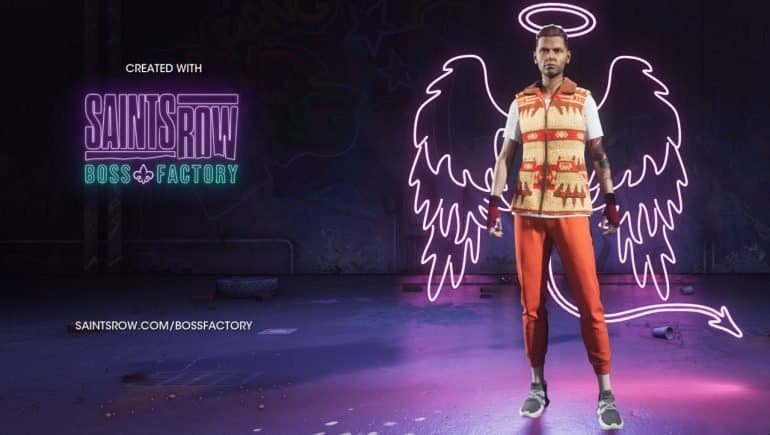 If there is one gripe I do have about the Boss Factory hub, is that it doesn't cater much for curly hair. Yes, there are a few options, but this is far too limited. I wasn't able to find my curly hair type in the list of preset hair options.
In addition to the customised appearance, players can also add some mannerisms to their creations. This includes eight preset voices, emotes and more. And it's not just about creation either. Players who join the experience and save their creations on Boss Factory will get special bonuses in-game on launch day. This includes the exclusive Marshall Rocket Launcher.
Over the next few weeks, you can experiment with the different options available, while being able to save each of your creations, ready for launch day. The rebooted Saints Row is set to release on 23 August 2022. The game will be available on Xbox One, Xbox Series X|S, PS4, PS5 as well as on PC via the Epic Games Store.
Boss Factory will also be available from 9 June 2022 through each of the platforms listed above. It is also free to download and use. So, get your creative juices flowing and get customising today!
For the latest news and updates on the Saints Row game, you can visit SaintsRow.com.