The internet is a strange place. A very strange place. As a Bruce Lee fan, I've always wanted to write something about the legendary Chinese martial arts actor. Naturally, I searched Google for ideas. It appears one of the most popular debates on the internet (Reddit, Quora, Comic Vine) is whether or not Bruce Lee could actually win in a fight with a silverback gorilla. Really. No kidding.
RELATED: The 12 Best Bruce Lee Movie Fight Scenes Ranked
And since none of the other sites has managed to tackle the subject yet, here is our piece on "Bruce Lee vs A Silverback Gorilla".
Bruce Lee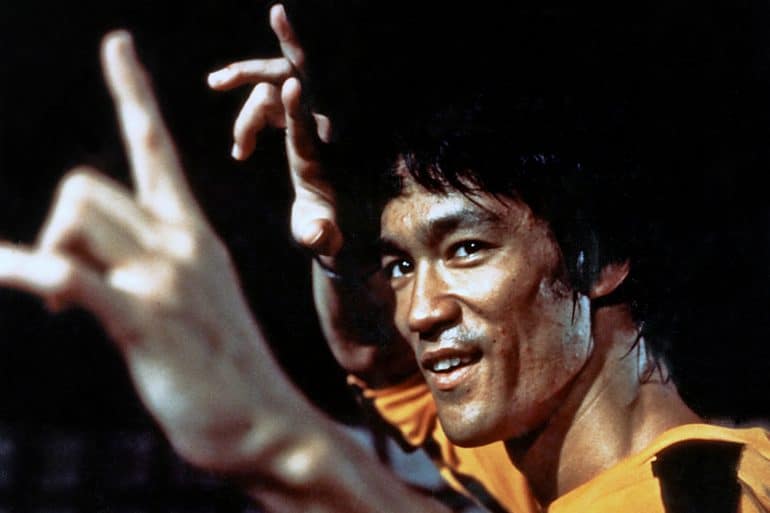 Bruce Lee has always been the subject of controversy. Fans, fighters, actors and the general public have always questioned whether the 1,72m tall and 58kg Chinese martial artist could actually be as lethal as the legend claims him to be. We know he had speed. We know he had power. And we know he was certainly quick on his feet.
But what chance does a relatively average-height man who weighed a feather really stand against some of the biggest and the baddest fighters of the world?
Was Bruce Lee actually dynamite in a small package, or was he simply an actor playing out a part, both on-screen and off? It certainly wouldn't be the first time that an actor or a celebrity has had to carry a certain persona when the cameras stop rolling. Close friends of 2Pac swear that he wasn't as thuggish as he portrayed. The same goes for Michael Jackson, who many claim was just a regular guy who spoke with a much deeper voice.
But Bruce Lee was a little different.
RELATED: Exciting New Bruce Lee Biopic Coming From Director Ang Lee
And even though his legend sometimes might be even bigger than the man, he was something special. That's exactly why you have questions like "Who would win in a fight between Bruce Lee and a Gorilla?" Lee was an anomaly.
We know he was trained as a fighter. We know he trained many other successful fighters. We know he trained with some of the best in the world. We also know that he knew what he was talking about when he demonstrated advanced fighting techniques, many displayed in his books and even his public presentations. We know he had a super-fast kick. We know he had a one-inch punch. We also know he trained his body to be a deadly weapon.
Bruce Lee wasn't a fraud.
The thousands of images, the movies, the books and the legend attests to that. He was definitely one of the greatest martial artists of our time (and he starred in some of the best kung fu films).
But he was also just a man.
RELATED: Kareem Abdul-Jabbar: "Bruce Lee would have Loved Cobra Kai"
The Silverback Gorilla
I don't know much about gorillas, but when I read that "a gorilla's strength is estimated to be about 10 times their body weight", I know that I don't want to ever get into a ring with one. In fact, reading further, the article suggests that a silverback gorilla is "actually stronger than 20 adult humans combined".
I don't know how they know this, but a silverback gorilla can bench press 1,810 kg.
That's no joke.
Bruce Lee was a man. A super man. But not Superman.
I don't care how fast you kick or high you can jump… but science tells us who the winner here is.
In a fight between Bruce Lee and a silverback gorilla, my money is on the gorilla.
According to the article, muscled gorillas also have thicker skin and skulls than humans. Meaning it could take more blows than a human can.
So even with the best training in the world, even with the best fitness routine, even Bruce Lee, at his peak, would not stand a chance against a gorilla. They're incredibly strong wild animals that could easily tear a human apart.
Why anyone would want to fight one is another topic altogether.
RELATED: Dragon: The Bruce Lee Story Should Have Made Jason Scott Lee a Star
There, it's settled. Another internet mystery solved with a quick Google search. Bruce Lee, unfortunately, loses in a fight with a silverback gorilla.