Yesterday a few of our Cape Town and Johannesburg readers were treated to an early screening of Brightburn, a superhero horror film starring Jackson A. Dunn, Elizabeth Banks and David Denman. Thanks to Filmfinity, we hosted a preview screening of the film at Cavendish, Mall of Africa and Gateway Ster-Kinekor. "Is Brightburn scary? Is it fun? And is it worth the price of a ticket?" These are a few of the questions answered by our audience.
What if Superman arrived on the planet and turned to the dark side instead of helping humanity? This is the question at the forefront of Brightburn, directed by David Yarovesky and produced by Guardians of the Galaxy director James Gunn.
If you love superhero films, especially DC's dark take on the genre, Brightburn is for you. If you love horror films with a twist, Brightburn is for you too. If you're ready to witness the birth of something very new and special within the superhero genre, Brightburn is definitely for you.
Brightburn hits South African theatres today, 31st May 2019.
I absolutely loved the movie. Especially the darkness of the movie, which surprised me. I wasn't expecting the gore, but as mentioned it was a great movie! – Paul Launspach
---
The movie was really good. The gore was amazing. I wish there was more. It was a lot more funny than I thought it would be but I still really enjoyed it. – Sian Cusack
---
I thought it was really awesome. It was really cool to see a darker take on the super-powered individual story. I really enjoyed it and have already recommended it to friends. – Brandon Mackay
---
Honestly, it did not go how I expected, and I absolutely loved! In my top 3 films I have ever seen, if I am honest. I loved the cast and the film setting. Done perfectly for me! – Shane Dale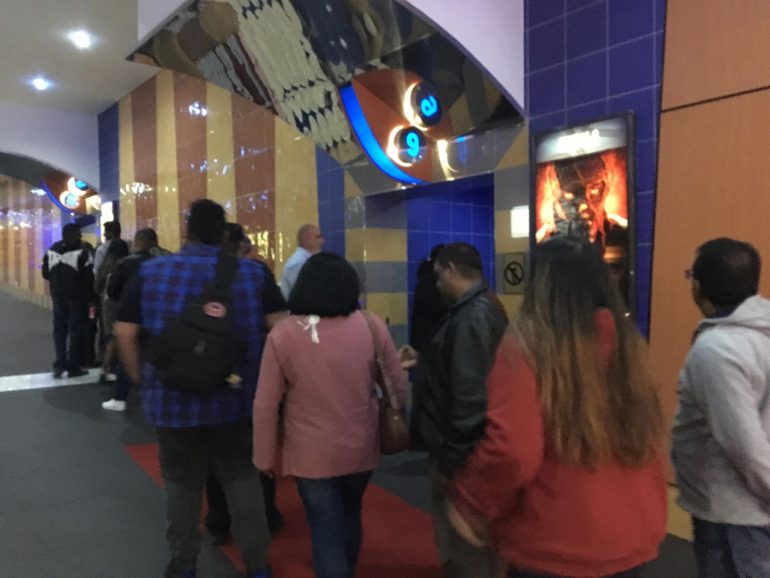 Brightburn is a new take on superheroes! Story was captivating and the twists were brilliant. This is truly one of the best takes on Superman I've seen! – Shirley Letley
---
Brightburn is an unexpected and fun movie. I was hoping for that ending, and it delivered. Brandon is, after all, an evil Superman. Would definitely recommend and watch again. 7 out of 10 and best 'horror' movie for 2019 so far. – Reinier Eiman
---
A great alternate storyline to the Superman origin story! Solid special effects with enough suspense and gore to add it to the horror genre. The storyline was very predictable though. – Lynn Jooste
I thoroughly enjoyed Brightburn. I particularly loved it's moody, effective subversion of the classic Superman story, from perversion of iconic scenes, imagery and music motifs. The film was strongly aware of its goals and its audience, which it played to its strengths throughout. Strong cast and well-crafted script. Overall a very unsettling vision of a disturbed, preteen Superhero, that is also damn good entertainment. – Kishan Baijnath
---
Being a Supe's fan, I was waiting for this. Movie was not bad at all. A solid 7 or 8, knowing it was done on a low budget, still an ice breath of fresh air compared to the childish washed Marvel stuff of late. Even though I'm waiting patiently for Injustice to be Envisioned into a movie, Brightburn left some hope for me that a new, darker genre can still happen and happen good. – Thiagen Chetty
---
Brightburn ended up being something completely unexpected. What started out to be a normal run of the mill superhero movie turned into a harrowing experience. Brutal and unrelenting, it kept me on edge. Our protagonist was an emotionless and unstoppable force. This is a horror movie fans should all experience and a thrilling ride I would definitely take again. – Andrew Moura
Brightburn had a very interesting premise and the ideas in the movie captivates the audience throughout. However, it would have been nice to see the complexities of the story and the characters play out and fleshed out more. – Franco Havenga
---
The movie was excellent. I loved that it wasn't predictable and leaves room for a sequel. – Nerolen Soobryan
---
Overall, I thought it was a good movie with a unique and refreshing concept, a great cast (nice seeing Elizebeth Banks in a role like this). It's a real 'edge of your seat' type movie with great jump scares. I just wasn't prepared for its highly graphic scenes. – Robynne van der Berg
---
My impressions of the movie are really positive. Jackson A. Dunn does an amazing job of portraying the demon alien child, Brandon Breyer. Without a doubt, he carried this whole thing. The boy terrified me and I'm a grown-a** man. Won't call it a great movie but it was worth leaving home for and getting into a cinema. Enough gore and scare to entertain. Some plot holes and 'huh?' moments, to be sure, but not so bad that I need to whine about them. Thanks Fortress for putting this together! – Tafadzwa Njovana
---
Brightburn was intense. A superhuman horror. The story felt kind of short, I kind of wish there was more to it. But the intensity and anticipation of superhuman violence made me barely notice the short run time. – David D Hendricks
The movie was great. I really enjoyed it with all the jump scares and the special effects were great. I enjoyed it thoroughly and would recommend it to all thrill seekers. – Jenny-Lee Groenewald
---
The movie was very entertaining with some really nervy moments. As the character Brandon slowly grew into the movie, it really intensified. The effects were really cool & enhanced the movie experience even more. Definitely a good watch! Will recommend to all if you're not too skittish or easily startled. The fact that he has abilities similar to that of superman, makes it even more cool. A really entertaining watch! – Ashley Thomas
---
I enjoy a good horror movie especially with the sound effects which has extreme violence that has several brutal killings, dead bodies, and shock effect. Brandon comes to believe that he's not simply special, but greater than the rest. – Esha Bennie
---
I enjoyed Brightburn, it felt somewhat like the Omen meets Superman. It was a little slow in parts, but that was necessary to set the scene. It had a few of the usual horror tropes, which always cause me to groan(but appreciate them for what they are in the genre) and did achieve an overall creepy vibe. So overall it's a good twist for fans of light horror and superheroes. – Gareth Whitaker
---
The cast was pretty much in tune especially Tira (Elizabeth Banks), genuine acting there. A fair show nonetheless. – Niren Ganesh
---
The movie was awesome. – Keanu
---
The movie was really great and had us holding onto our seats for Brandon. I would definitely recommend the movie to friends to see. It's a must watch. – Lyle Rimmer
---
The movie was exactly what I was looking for. I liked that they didn't go PG13 with it. The ending was satisfying for me. – Darren Plaatjies
---
I loved the movie. As horror movies go it wasn't bad, it didn't fully fulfil my expectations from the trailer but I loved it all the same. It was a great spin on the Superman mythology. – Nishen Soobramoney
---
The movie was an excellent take on the already saturated superhero movie market. It was fresh and I think (in my opinion) it did not fully live up to its potential as a dark scary horror flick with a superhero/villain twist. Nevertheless, it was an enjoyable and awesome experience. I will definitely recommend it as a superb watch. – Sebastian Mahadeo
---
I enjoyed the movie. I had a few genuine scares! I thought it could have worked well as a horror movie without the superhero aspect. I would have liked to have seen Brandon as a creepy, murderous adult but I guess that's what sequels are for. – Rochelle
I really enjoyed this terrifying & brutal take on a super-powered individual being a menace, instead of a saviour. – Kerwyn Fourie
---
Finally we are getting to see the darker side of the superhero experience. Fallen heroes gone bad! – Dylan Wilson
---
Brightburn was really refreshing in this genre, in the same kind of way that Chronicle was. The smaller scale made it feel more tense and measured, but the whole concept also lights a potential path for a series of films with this character and theme. Exciting possibilities ahead! – Nicolas Gonzalez
---
I enjoyed it, for the most part. It did lack some character development if I am being critical but it's a fun ride that will definitely please the horror fans and fans of the darker superhero genre. – Daniel Chappe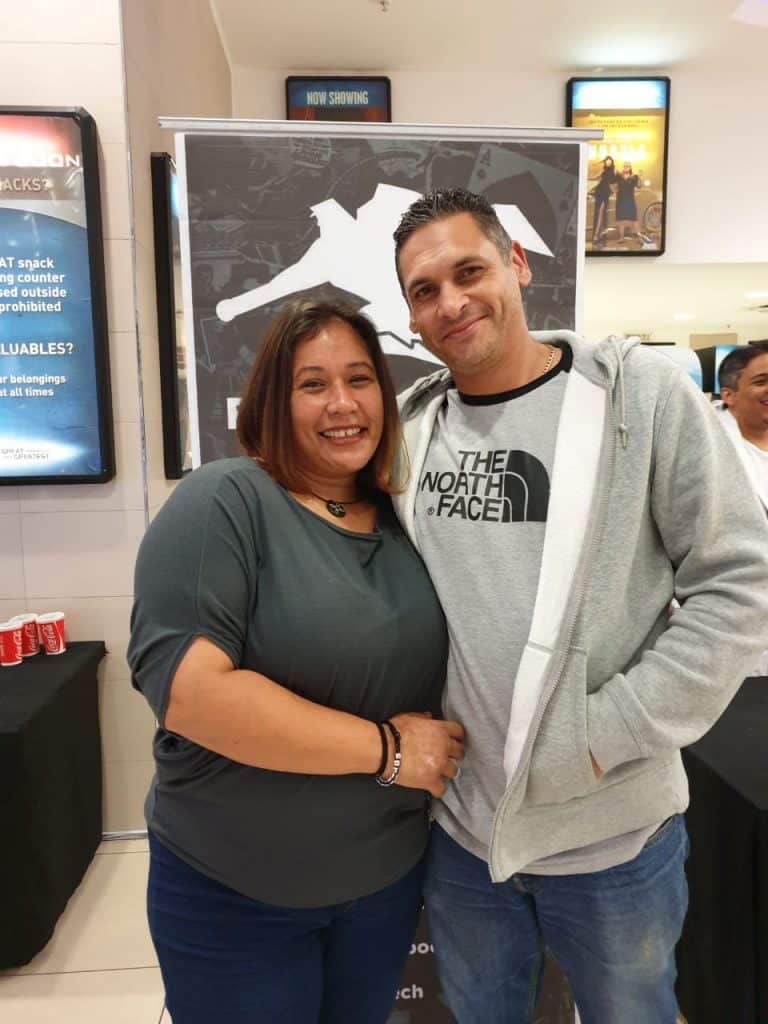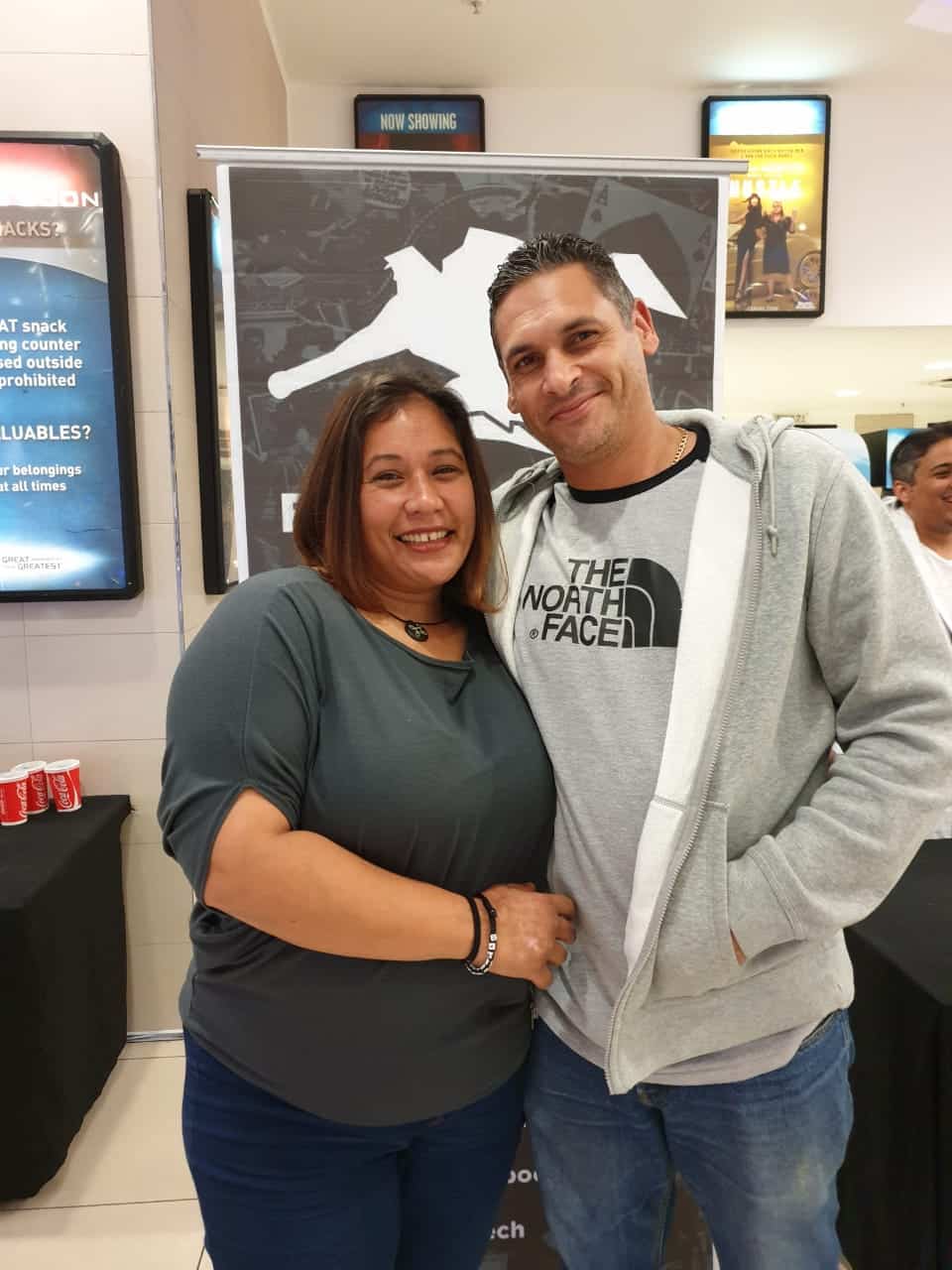 The movie was amazing. Scary aswell. The first scene was really scary. I almost jumped off my seat. – Victor Shabalala
---
This movie has a great concept, and I thought that the first half of the movie was fantastic with its blend of shock, horror and some comedy thrown into the mix. However, I thought that the second half of the film had poor pacing, and the ending was quite anticlimactic and underwhelming for me. – Luke Coller
---
Scary movie but a big remake of an evil Superman in child form. Keeps one locked in to see what happens next. Not for the weak at heart. – Cristel Cloete
---
I liked the premise, and if you're after a superpowered slasher movie then you will get your money's worth. But at the same time it feels like they could have done more with it. It's fun and quite gruesome at times, but also frustratingly routine. – Willie Erasmus
---
Brightburn was awesome and a fantastic look at an anti-Superman and fits right in with Gunn's 2010 classic Super. Can't wait for Brightburn 2 and maybe an anti-justice League! – Gerard N
---
The movie was surprisingly excellent. It was such a relief to see such a different type of movie. Unexpected, brutal villainy at its best. – Ray
---
I thought the movie had good characters great lighting and CGI but the story itself lacked depth. – Daniel Pontack