Forget about Stranger Things Season 4, because Bridgerton Season 2 is one of the most hotly anticipated 2022 releases on Netflix. Six brand-new episodes were provided for review, and we have all the details on if the new season captures the magic from before or suffers the feared sophomore slump.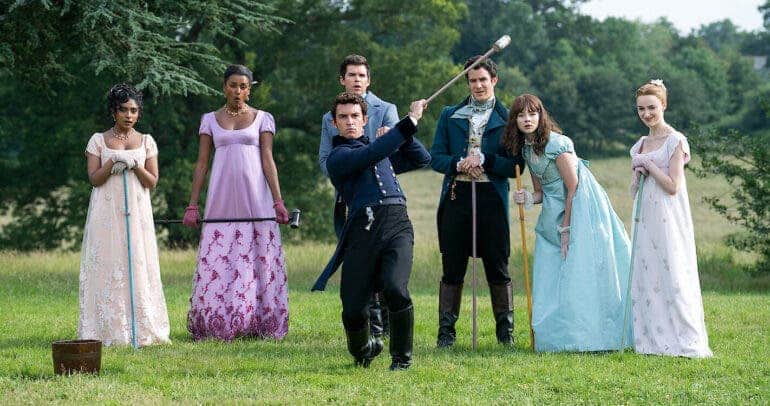 Bridgerton Season 2's story changes
Over 82 million households watched Bridgerton in its first month, solidifying its status as Netflix's most watched original series. The audience couldn't look away as the show combined the pomp and circumstance of Pride & Prejudice with the scandal of Gossip Girl. It also turned Regé-Jean Page, who played Simon Basset, into a household name.
Netflix has made no secret of the fact that Page will not be returning in Bridgerton Season 2. In fact, this season's storyline focuses on Lord Anthony Bridgerton (Jonathan Bailey) and his quest to find a wife, while simultaneously avoiding the pitfall of falling in love. Bringing some fire to Anthony's arc is newcomer Kate Sharma (Simone Ashley), who promises to turn his world upside down.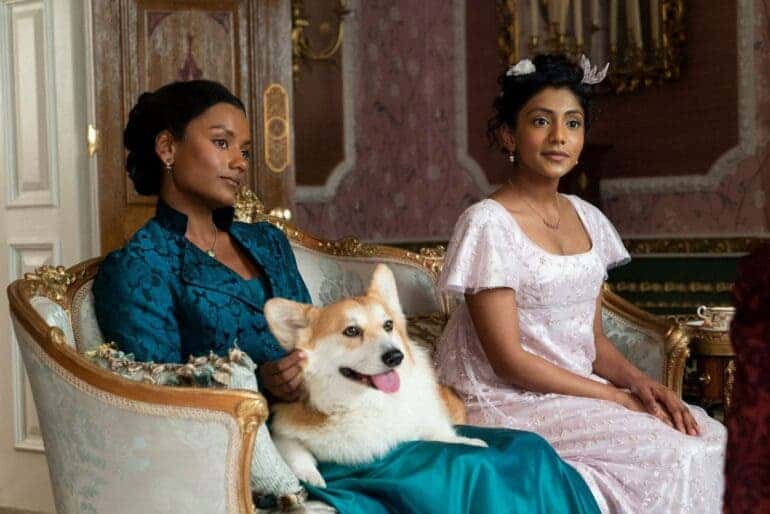 It's different, but is it good?
The tone of Bridgerton Season 2 is consistent with its first season. The colours and settings feel familiar and welcoming, even if some of the characters have been swapped out for others. Where there is a big change, however, is in the overall relationship of the main characters.
While Simon and Daphne's romance had a us-versus-the-world feeling, Anthony and Kate's relationship is a throwback to the dreary old Jane Austen approach of where the characters initially hate each other but everyone can see where it's going in the end. While Bridgerton is undoubtedly influenced by Austen's work, it did so well to avoid the tired tropes that have become the hallmarks of every modern romcom in its first season. There isn't anything new here from a storyline perspective, as you've seen it all before elsewhere.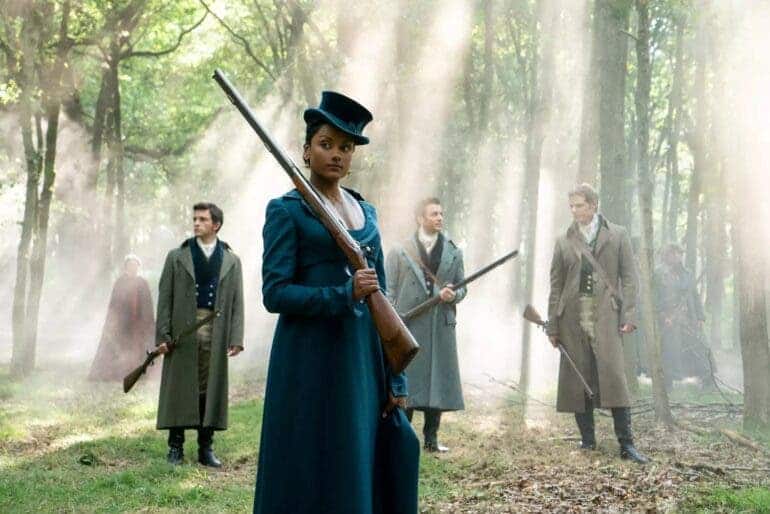 Missing: Simon Basset
Throughout Bridgerton Season 2, Simon is sorely missed. He leaves a huge hole in the series, and there's no denying that the show is worse off without him. No one can say that Netflix kept quiet about it, but it's clear that he added that something special here.
That being said, Simon's exit does allow Anthony an opportunity to shine. In Season 1, he was a compelling character that didn't always receive his moment in the limelight. This time, though, the story is all about him, and he delivers on the promise he showed in the first season. Similarly, Kate brought some feist to the proceedings, as she gave a rousing performance and never shrunk into the background.
Overall thoughts
Despite the weaker storyline, Bridgerton Season 2 is still a good (if not great) watch. It certainly expands this universe farther and introduces a host of appealing new characters. On a separate note, here's hoping that Colin finally realises that Penelope is right for him before it's too late. Seriously, it's getting annoying now!
Bridgerton Season 2 debuts on Netflix on March 25, 2022.
Tell us, are you looking forward to watching Bridgerton Season 2? Let us know in the comments section below.