After acting in some real hits such as The Mummy, Inkheart, and Journey to the Center of the Earth, fans were devastated when Brendan Fraser seemed to have disappeared off the face of the earth. Recently, the actor has been making waves across the internet with his heartwarming interactions with fans. Now there's another one.
Why Did Brendan Fraser Disappear?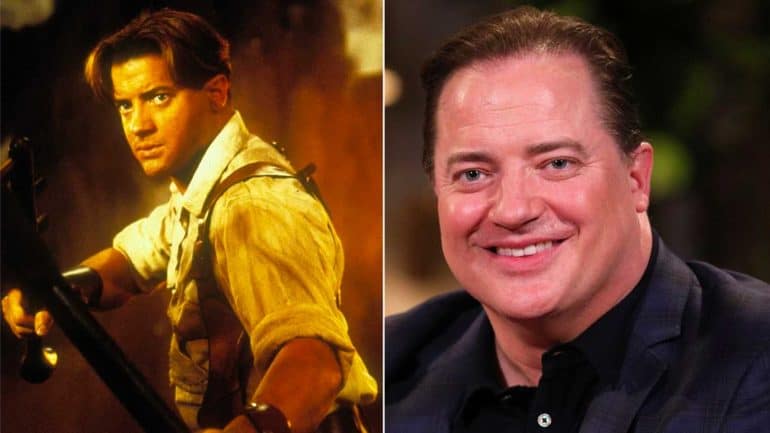 In 2018, Fraser accused Hollywood Exec Philip Berk of sexual assault. His attempts to call out Berk for what he had done led to more backlash than support from other executives in Hollywood, leading to him being shunned by the industry.
This, along with his divorce from Afton Smith, and the passing of his late mother all contributed to massive issues for the actor's physical and mental health. Fraser and his ex-wife split in 2009, in a messy divorce where Afton had scored an alimony agreement for $50 000 monthly. Luckily this was repealed when Fraser filed papers seeking modifications.
Many sexual assault survivors look up to Brendan Fraser for his bravery in speaking out about his experience.
What Inspired Him to Return?
In recent years, Brendan Fraser has been making a strong return, landing some great acting roles such as Martin Scorsese's highly anticipated film Killers of the Flower Moon, Doom Patrol, and Darren Aronofsky's The Whale.
During a panel at Megacon, a fan asked Brendan Fraser if he had a pinnacle moment that really made him feel that he had made the right decision to return to acting in the past few years. He shared that one thing that really helped him was a horse that he rescued.
In 2015, the actor was part of a television miniseries that aired on the History Channel, Texas Rising. While working on the film with a beautiful mottled white stallion named Pecas, he and the horse made an amazing bond together. This bond resulted in him ultimately taking Pecas back home with him to a farm near Bedford, New York.
The 53-year-old recalled in an interview with GQ how gentle Pecas had been with the other horses on set, who would kick and bite him, however, Pecas never once kicked back. After seeing the gentle giant deal with the rest of the horses day in and day out, he decided to take the horse back to New York with him.
The bond that Brendan Fraser and his son Griffin have found with the horse is what he attributed as the moment he knew he had made the right decision in returning to acting.
As much as we like to glamourize Hollywood, it can be a dark place for our beloved actors, corrupt in many circles, and only the strong tend to make it to the top. Some actors become ruthless to cope. It's wonderful to see that Brendan Fraser is still that good, sweet soul he has always been despite everything that he has had to go through.
Are you happy to see Brendan Fraser return to acting?