The Internet's sweetheart Brendan Fraser has again given fans another reason to show him admiration after holding back tears at a Q&A at FAN EXPO Boston. The reason? He didn't realise just how much he is loved by fans.
2019 – 2022 are proving to be comeback years for The Mummy and George Of The Jungle actor. After what seemed to be a long absence from film and TV, Fraser returned to star in a few big projects, including Doom Patrol, No Sudden Move, and Professionals. He'll also be starring as Firefly in HBO Max's Batgirl.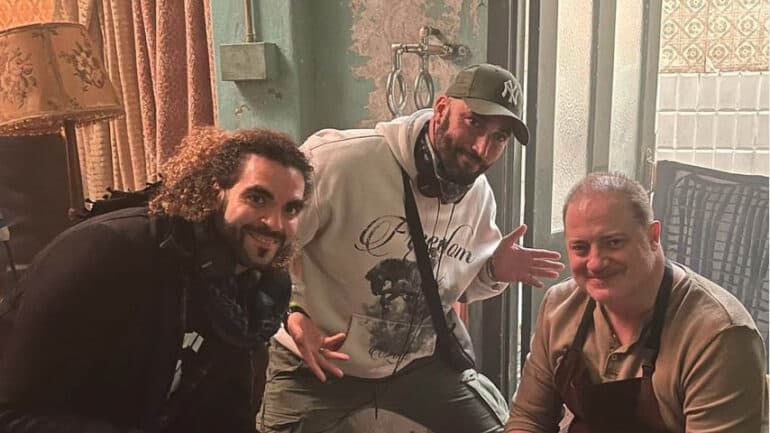 With fans celebrating his return and supporting him along his journey, many new videos and articles of the star have been circulating across the internet. While at the annual Fan Expo in Boston (formerly Boston Comic Con), Brendan Fraser, who confesses he knows very little about social media and the web, mentioned that while he had heard that some of the videos have gone viral, he had no idea just how popular they became.
One particularly video of Fraser getting choked up went viral on Tik Tok last year. The clip shows the 53-year-old actor modestly responding to questions from actor, cosplayer, and writer Lindley Key (LittleLottie91) regarding his rise from the ashes. When the interviewer informs him that the entire internet is standing behind him, Fraser holds back tears, tips his hat and responds, "Shucks, Ma'am".
While commenting on the video at FAN EXPO Boston, Brendan Fraser got tearful again. As you can see in the video below (around 15:16), the actor seems genuinely moved and surprised by the support.
"I'll answer your question. Just recently – and I'm not real big on social media, forgive me for that I'm a luddite apart from the Zelda thing – I did a like a meet and greet at a con and it went on to TikTok and I had a nice little chat with this lovely woman called Lindley, I learned her name. It was big I'm told."
Brendan Fraser clearly deserves all the support he gets. Not every Hollywood star manages to stay so humble. Good for you, sir!