The Associated Press has just reported the shocking news that Chadwick Boseman, star of Black Panther and numerous other Marvel movies, has died. The 43-year-old actor "was diagnosed with colon cancer four years ago," and passed away on Friday surrounded by his loved ones, including his wife and children.
HOLLYWOOD, CA – JANUARY 29: Executive producer Stan Lee (L) and actor Chadwick Boseman at the Los Angeles World Premiere of Marvel Studios' BLACK PANTHER at Dolby Theatre on January 29, 2018 in Hollywood, California. (Photo by Jesse Grant/Getty Images for Disney)
His family released this statement:
A true fighter, Chadwick persevered through it all, and brought you many of the films you have come to love so much. From Marshall to Da 5 Bloods, August Wilson's Ma Rainey's Black Bottom and several more- all were filmed during and between countless surgeries and chemotherapy. It was the honor of his career to bring King T'Challa to life in Black Panther.
Chadwick Boseman's death was also confirmed via his personal Twitter account, which revealed that the Black Panther actor was diagnosed "with stage III colon cancer in 2016". In the four years since his diagnosis, he continued to star in famous roles, like …, in between multiple surgeries and chemotherapy.
— Chadwick Boseman (@chadwickboseman) August 29, 2020
Earlier this year, fans on Twitter became very concerned about his health and well-being when photos of Boseman in public showed that the actor had lost a significant amount of weight. The concern was dismissed when it was revealed that his weight loss was for a role in an upcoming film.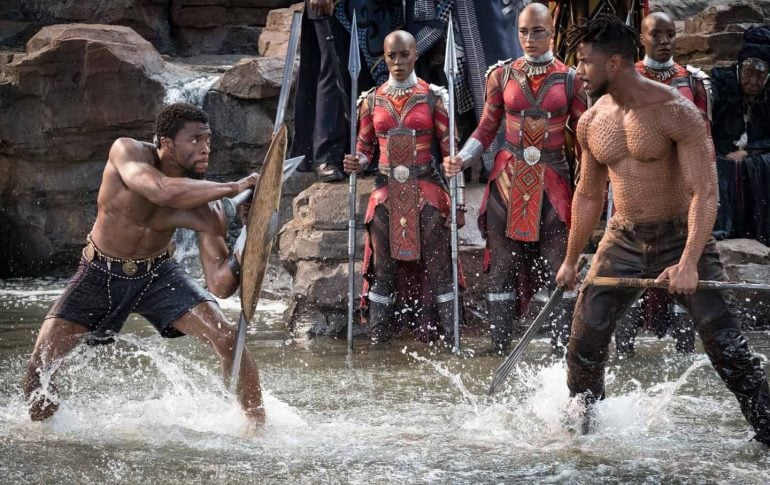 Chadwick Boseman had never talked about his cancer diagnosis publicly and continued to appear in movies released in recent months, including Netflix's Da 5 Bloods. In fact, Black Panther 2 was already in development at Marvel.
Born in South Carolina in 1976, Chadwick Boseman studied directing at Howard University. His studies were partially funded by actor Denzel Washington.
Fans from around the world have expressed their sadness at the loss of the rising star, including rival superhero studio, DC Comics:
To a hero who transcends universes. Wakanda Forever. Rest in Power Chadwick. pic.twitter.com/F5YhIbK4wg

— DC (@DCComics) August 29, 2020
R.I.P Chadwick Boseman. You will be missed by fans across the globe.