We've covered a lot of remasters, and re-releases recently, and I like to think I've become something of a connoisseur of them at this point. Yet even I was taken aback at how shallow this Borderlands remaster was. It's a fine game, but then again, it always was – this release serves almost entirely as a promotion for the release of Borderlands 3 later in the year. This is the best way to play Borderlands, but is it really necessary to do so again?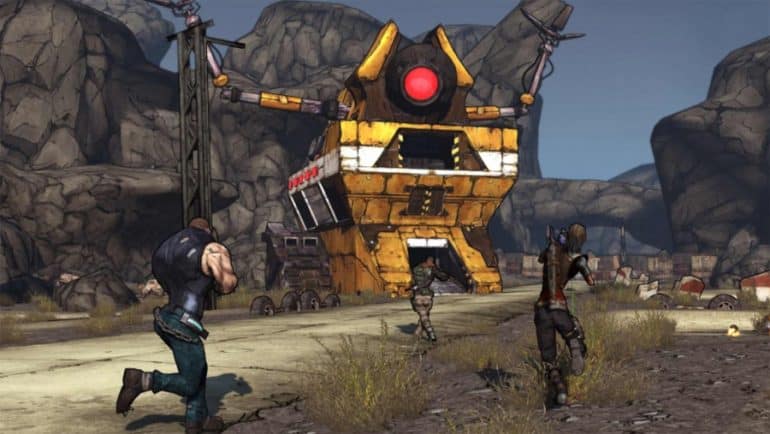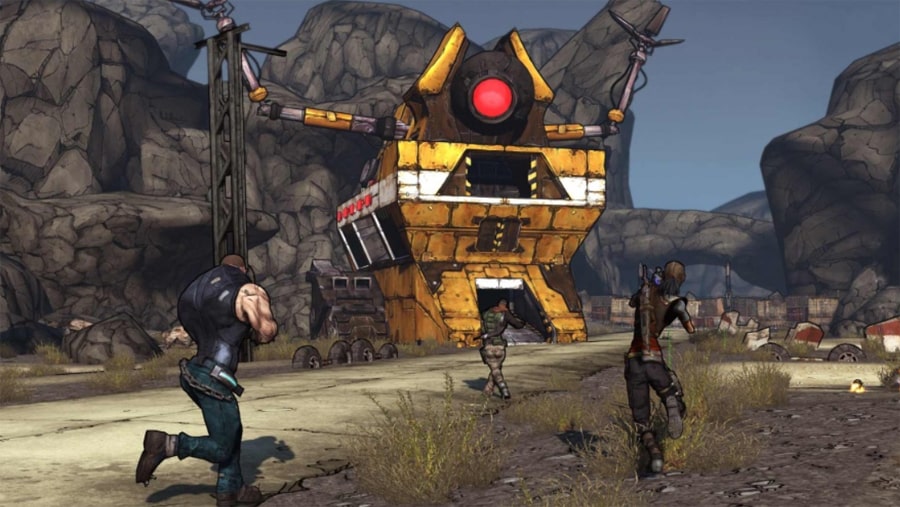 This Borderlands: Game of the Year Edition gets off to a middling start with the title – I'm not entirely sure if it's meant to be a joke or not, or if it's just laziness. There was a GOTY edition released back in 2010 when it made sense, but now, ten years after the original release, it just sounds extremely uninspired. What you have is the same FPS loot and shoot adventure full of whimsy and charm on a dangerous and deadly planet that we first experienced in 2009. Borderlands had decidedly less character focus and major world-important plot going on, so everyone that is more familiar with the more narrative Borderlands 2 and Pre-sequel will find themselves in a bit of a barebones world by comparison. You still have the same choice of four vault hunters to play as, and my personal favourite from all the titles, Brick, is still the best one, don't even try and argue about it. From there you're pretty much let loose in the world to complete a variety of RPG-lite quests and earn lots of interesting guns as rewards.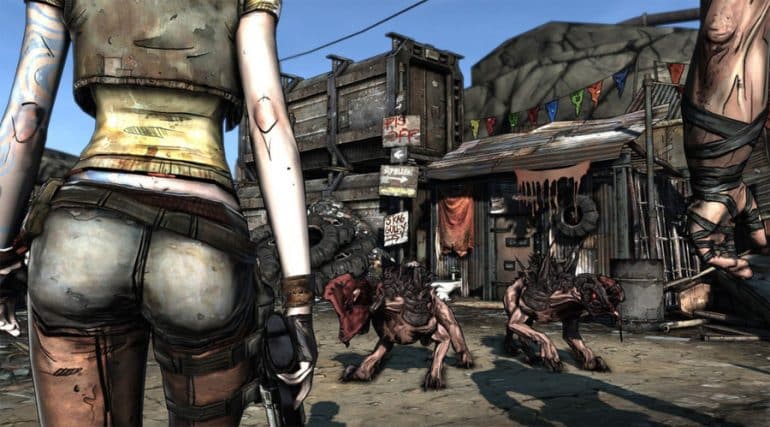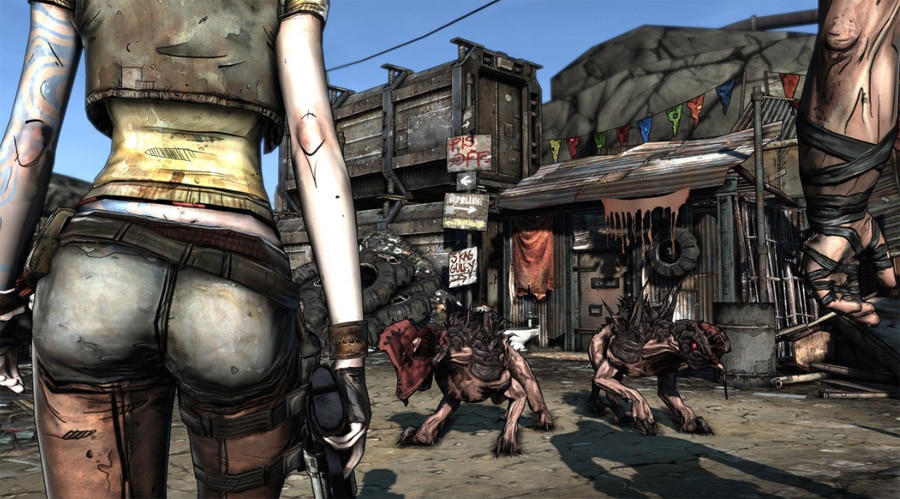 Let's look at what else you get in this remaster. The GOTY edition from 2010 included all of the DLC and the same is true here, so all the content possible from Borderlands has been included. If you only ever played the base version, that should be some incentive, because the DLC was pretty good on average. Graphically, much has been made of the supposed improvements in this release, but the fact is that the art style is pretty timeless, so nothing is really that much of a change. It's all been generally smoothed over around the edges and can reach 4k, depending on your platform, but I honestly couldn't tell much of a difference between that and the lower settings once you get up there. The world is still designed as it was for the previous console generation, so the number of objects on screen at any point have not changed significantly, which I feel is more noticeable than resolution. The console versions are able to run at 60 fps now, which is nice enough. On console, it is also possible to play 4-person split-screen mode, which I did find quite fun actually. Although the framerate does lower to compensate them.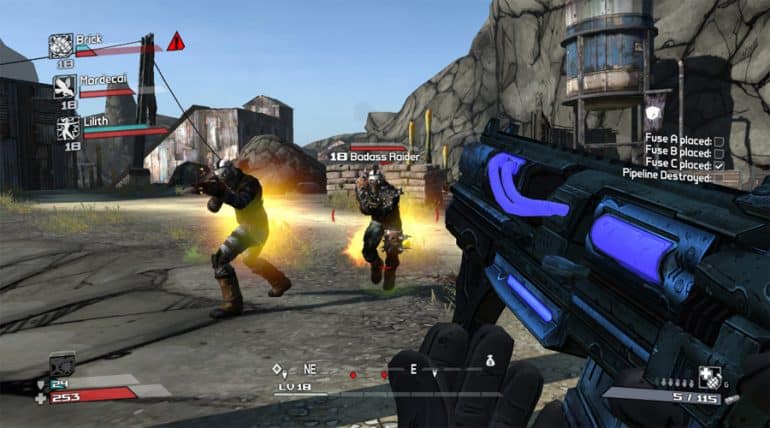 There are a few quality of life improvements, the biggest of which is the mini-map system from Borderlands 2. It is a vast improvement on the previous compass system, and possibly the most noticeable improvement in the entire game. The inventory system has also been streamlined a bit, with you being able to manage and dispose of old weapons and items more easily.
If you have a previous save file on the earlier console generation you are now using, such as PS3 to PS4, you are able to import your old characters across, which is nice. PC has the best benefit, which is that if you own the original version on Steam, then you will get this entire upgrade for free, which I think is about the price it is worth if you already bought the game once.
There are also a few new end-game weapons and the ability to use golden keys that were introduced in Borderlands, with you being able to earn a few from having accounts for those games already on your system. You also get a couple of extra new heads for your characters to make their models look different, which you will only really see in the menus for yourself, being that it is a first-person game after all.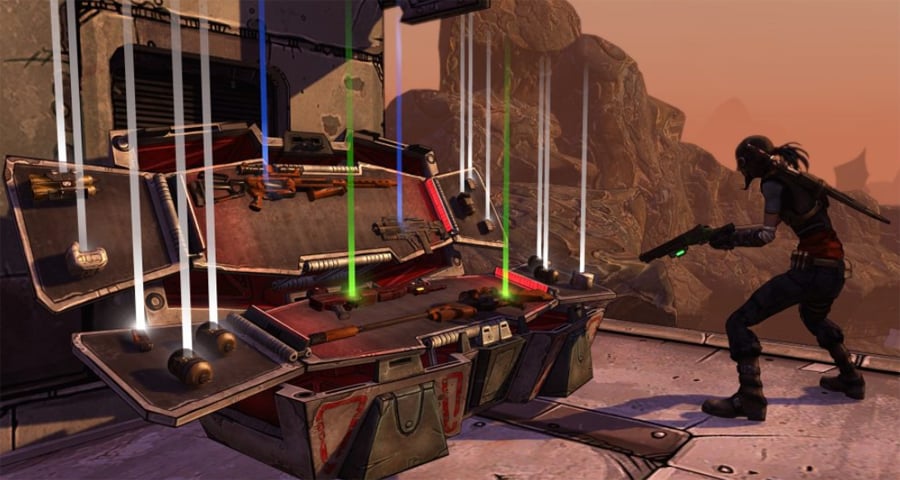 I may be being overly harsh, but I do find this re-release extremely uninspired. If you have never played Borderlands, then fine, Borderlands: Game of the Year Edition is the best way to play it at this point. But the comparatively empty world and minimal improvements did not inspire me much to come back myself.
I played a heck of a lot of Borderlands back in 2009, but even I have to admit that the game-play loop is a lot more polished in the Handsome Collection, and I assume will be even more so in Borderlands 3.
Brick is still the best vault hunter though.
The Review
Borderlands: Game of the Year Edition
Borderlands: Game of the Year Edition adds some minimal improvements to the original game, which might not be enough to entice those who have already played the original to play this shinier version.
PROS
Visuals still holds up wonderfully
Loot system has been improved
Improved mini-map
CONS
Doesn't bring enough new improvements
Review Breakdown
Storyline

0%

Gameplay

0%

Graphics

0%

Replay Value

0%

Sound and Music

0%