You've all probably played any one of the many stacking games out there; you know the kind, stack one wooden block on another until the stack inevitably falls over. It's a very basic principle and one that proves that even the simple task of carefully stacking something can be entertaining. What most of these stacking games thrive on is the tension created when placing (or removing) a new block. It's this tension that makes playing these deceptively simple games so much fun.
So, how does one improve on the age-old formula of stacking? By cranking up the tension even more, of course. Boom Blast Stix does just this by adding an element of surprise to the tension making sure each failure is a memorable one.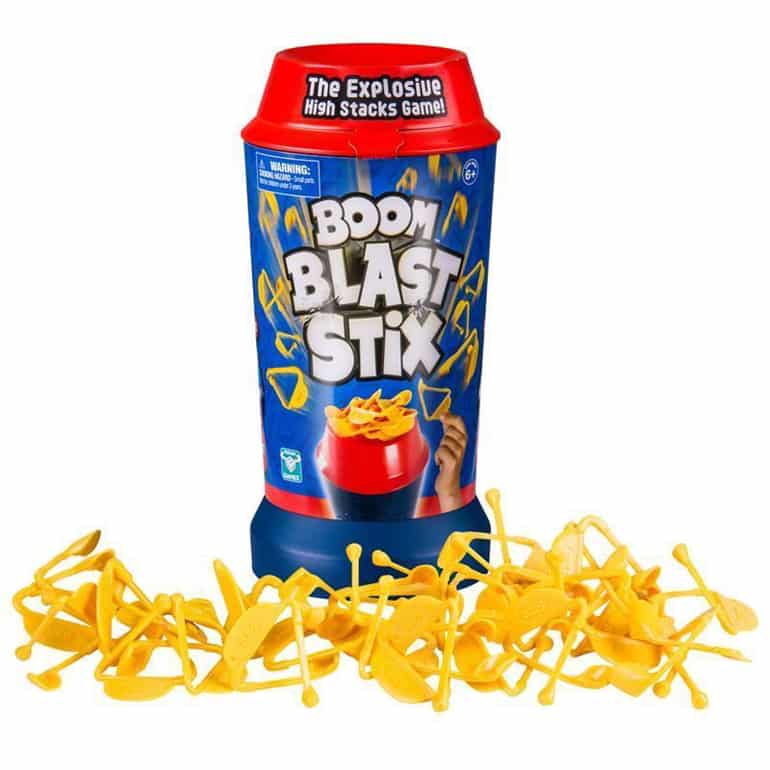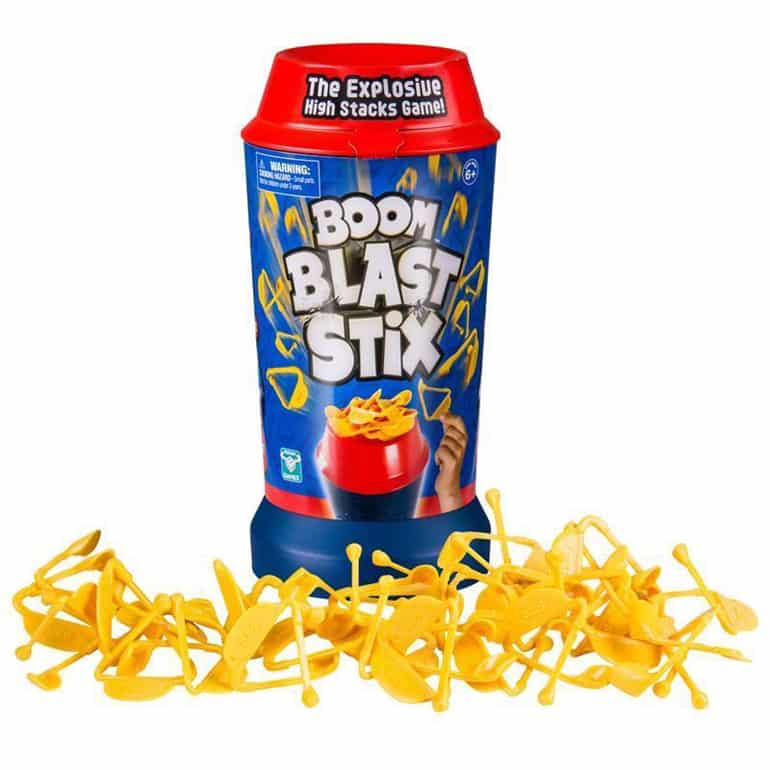 What's It About?
As with most stacking games, Boom Blast Stix tasks players with stacking its strangely shaped sticks on top of the canister's cap. Each player gets a chance to stack their stick until a wrong move causes the stack to explode. The player who causes the stack to explode is the loser. It's all about dexterity, patience and being able to cope with the idea that at any moment you could be covered in little yellow sticks.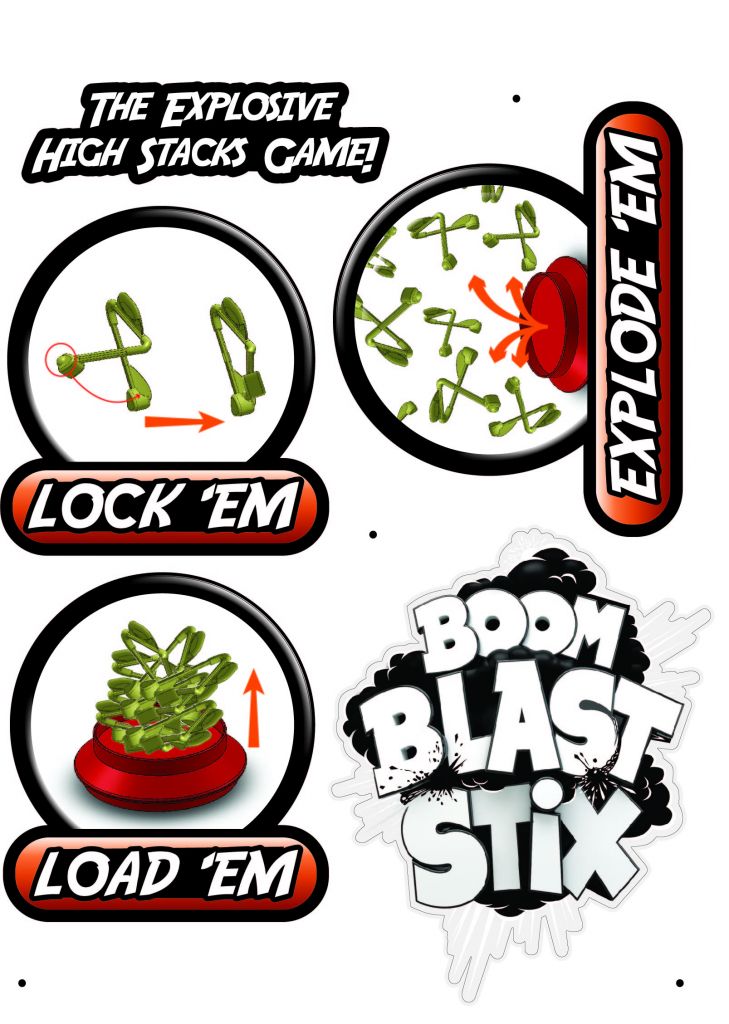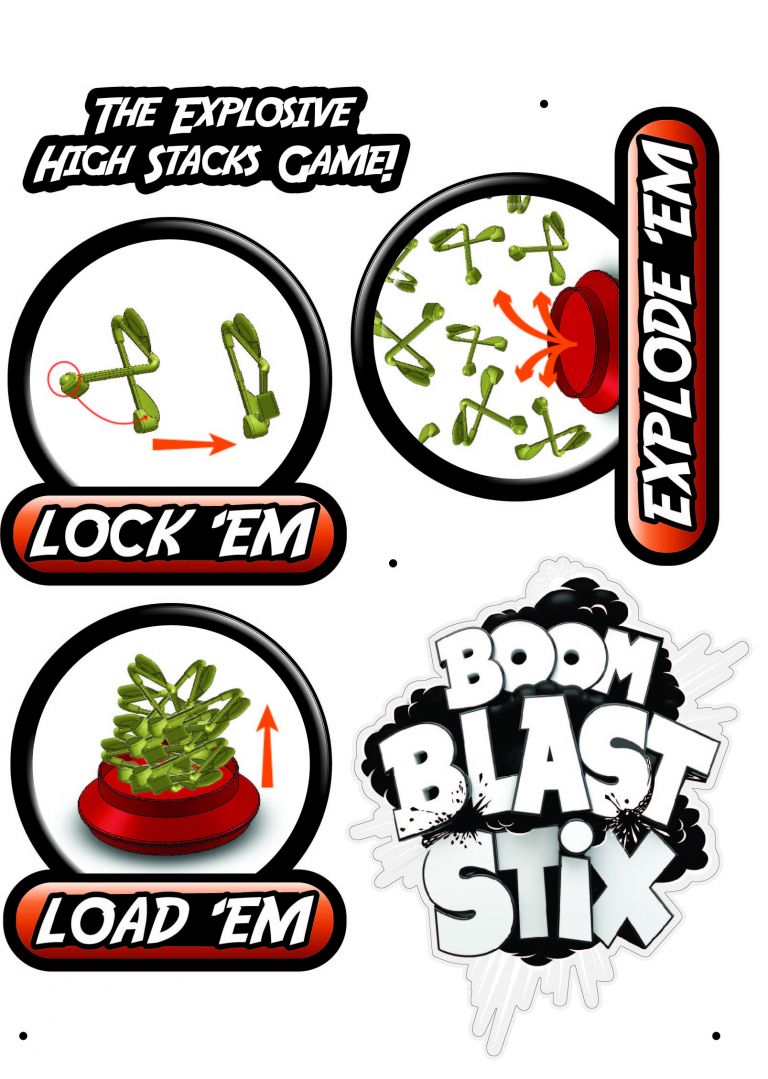 What's in The Box?
The game comes packed in a nice and sturdy container. Inside there are 32 triangular shaped yellow sticks which players will be stacking on top of the canister's cap.
Each of the sticks is made of a very durable plastic, and they need to be durable as these little guys can travel quite some distance when triggered. While each of the sticks can be "locked" quite easily, I did find that there were the odd one or two that took some finesse to get "locked" without them exploding open in your hand.
With so many board and party games fighting for real estate on our gaming shelf, I would've liked it if the container was shaped a bit more shelf friendlier as it's long shape does struggle to fit in-between al the mostly square boxes. Other than that, I was very happy to see that both the container and sticks could take most of the punishment my two kids dolled out.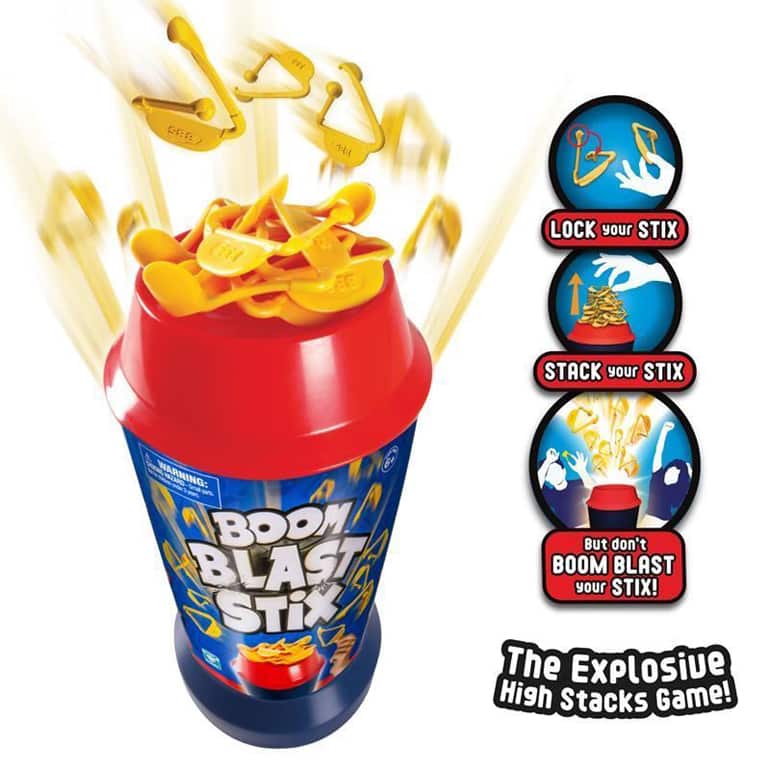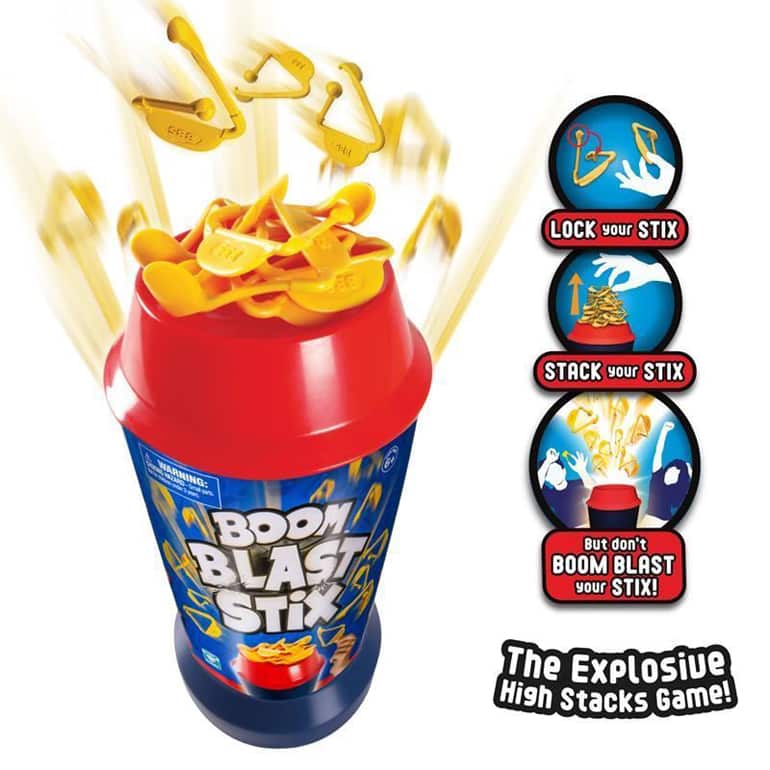 How Does It Play?
First off, there is no denying that Boom Blast Stix is a simple game, yet in its simplicity, it has afforded me and my family hours of fun.
At its core, the game is all about creating tension. And boy, does it create tension. You see, as mentioned, each of the triangular-shaped sticks are "locked" in place before stacking them. Once in the "locked" position, it merely takes an overzealous placement or a tiny bump to set them off and flying into the air.
Now image 32 of these little triangles exploding at once and you'll understand why this game creates a tension unlike most of the other stacking games out there. Although most of the people we played with enjoyed the game, we quickly discovered that there were those that just could not take the build-up of tension and preferred watching from the sidelines (dodging flying sticks).
And herein lies another great thing about Boom Blast Stix, even if you are a spectator you'll find some enjoyment out of the game. Another plus is that, where most party games tend to not be for very young kids, my four-year-old was able to quickly grasp the game's mechanics and was out stacking us in no time – although I have to mention that the game states that it is made for ages 6 and up.
This said, it's always important to be aware that the sticks can explode at any moment and that it is advised that you do your stacking from a distance just to assure that you don't get hit in the face by one of the flying sticks. The game also allows you to teach your children the value of cleaning up afterwards as these little sticks tend to fly everywhere.
While Boom Blast Stix is a game that focuses on one thing, stacking, it does this really well. You won't be spending hours playing it but, as a quick fix or as a filler game in-between longer gaming bouts, it does a great job.