If you're looking for a little Greek mythology-inspired programming, Netflix's new anime series, Blood of Zeus is the perfect show for you.
Set in ancient Greece, the series tells the story of Evios, a young man who learns that he is the illegitimate son of Zeus. Although he was cast aside by his people, Evios will have to claim his divine destiny to save Heaven and Earth from a vendetta against the Gods. But first he has to survive the vengeful wrath of a Goddess who wants him dead, and the monstrous forces of evil she aligns against him.
Produced by Powerhouse Animation Studios, Shaunt Nigoghossian will direct the series which hails from Charley and Vlas Parlapanides who will serve as creators, writers and executive producers.
When the series was first announced in March 2019, creators Charley and Vlas Parlapanides spoke of the project fondly.
"In [Blood of Zeus] we wanted to tell a wholly original story set in the beloved world of Greek mythology. We are thankful for such an amazing cast and for such great creative partners at Netflix and Powerhouse Animation, who continue to push the envelope and expand the anime genre in a manner we had only dreamed of."
Director of Anime for Netflix, John Derderian also expressed his excitement about the series.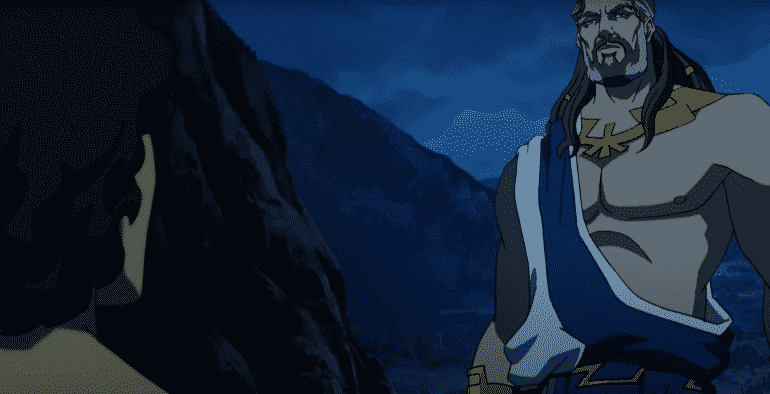 "The traditions of global mythology and folklore are fertile ground for anime projects and we are excited to explore the epic settings and characters of Greek mythology in our new series. Charley and Vlas have an outstanding track record of telling gripping stories set in fantastical worlds and we are thrilled to bring their unique vision for the Gods of Mount Olympus to Netflix members around the world."
The voice cast features the talents of Jason O'Mara, Mamie Gummer, Derek Phillips, Chris Diamantopoulos, Jessica Henwick , Melina Kanakaredes, Claudia Christian, and Elias Toufexis.
Originally titled Gods & Heroes, Blood of Zeus will be available on Netflix from October 27, 2020.