COVID-19 has royally screwed numerous industries, with cinema theatres being hit hard by the virus. From government-enforced lockdowns to social distancing restrictions and people's new fear of being in public places with crowds, this has been one of the worst years in the history for cinema.
According to Statista, the global film industry suffered a revenue loss of $7 billion at the beginning of March due to COVID-19 and its impact around the world. This number has only continued to climb as the world grapples with the virus, and how "social" industries can exist in the midst of a pandemic. With a vaccine only predicted to arrive at the earliest by the end of 2020, the reality is theatres will struggle to attract patrons until then.
Realising any revenue is better than no revenue, several studios have pushed a few of their films to video on demand (VOD) services. Some of the most notable films that have foregone theatre releases include Capone, Scoob!, and Artemis Fowl.
Naturally, this has led to a call from the audience for studios to just push all their new releases to VOD. The call grew even louder when the news dropped that Christopher Nolan's Tenet would be delayed indefinitely.
The truth is, it's a highly unlikely scenario unless Warner Bros. manages to wriggle its way out of contracts. In all likelihood, Nolan's contract indicates that he gets a percentage of the backend and there's no way he'll forfeit potentially hundreds of millions of dollars to let his film go to HBO Max, as an example.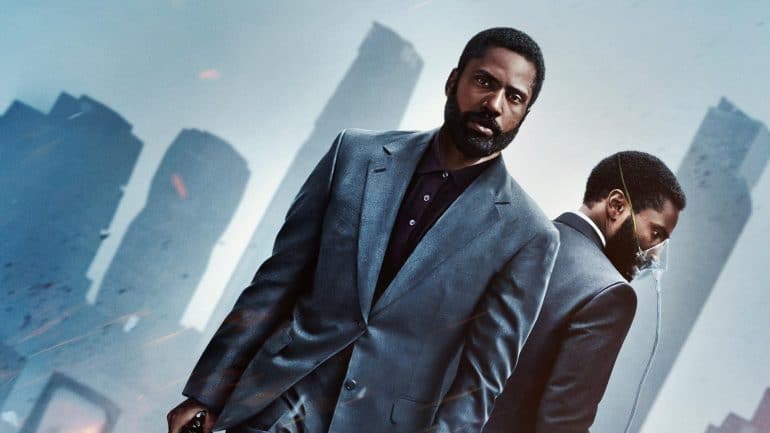 Look, from a selfish perspective, releasing Tenet on VOD would make a lot of fans happy in this tumultuous time. It would allow a large number of people to watch a highly anticipated blockbuster in their living room, without the need to engage with crowds or possible infection hotspots.
Selfishness aside, the release of Tenet on VOD would be the biggest middle finger to theatres. The industry is suffering immensely – and with so many releases pushed to next year, it finds itself in a tough predicament. On the one hand, it makes logical sense to postpone releases to a time when life can go back to normal. However, it also leaves theatres with little to no drawing cards for the remainder of the year.
Right now, all that the industry can pray for is to ride the storm out and survive. While 2020 is a complete write-off, 2021 could position itself as a bumper year packed with numerous blockbusters and crowd-attracting films. As soon as life goes back to normal, theatres should notice a spike in attendance as people embrace the things they took for granted in the past.
The reality is, the film industry—especially the studios will survive the pandemic—but theatres might not. Their profit margins are already so tiny, and the last thing they need is for the studios to abandon them in precarious times.
As fans, we need to show our support by applying a little patience here. No one wants to see theatres disappear, so let's do our part and save cinema.
Tell us, should blockbusters go straight to VOD now? Let us know in the comments section.
https://www.youtube.com/watch?v=–0DGrm10ew