Fans of the character have been clamouring and calling for a Black Widow solo film for years. With the imminent release of a standalone feature in 2020 starring Scarlet Johansson, it's a good time to profile the character and explore her backstory and look at why she has exploded in popularity over the last decade.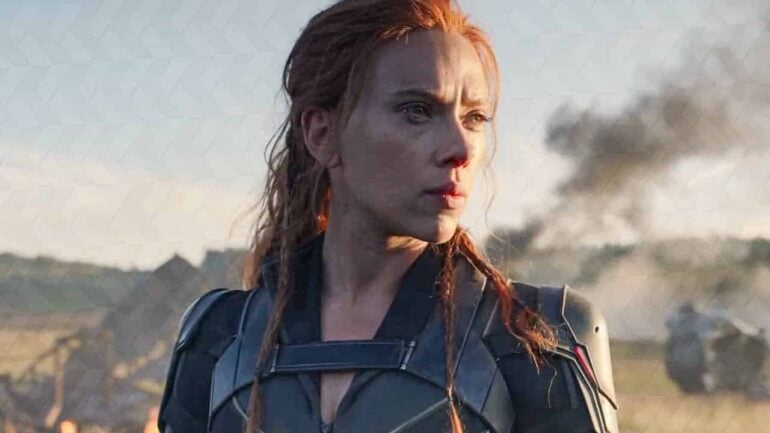 The Beginning
Several fictional comic book characters have appeared as Black Widow. Audiences are mostly familiar with Natasha Romanov as Black Widow. She, in turn, is portrayed by Scarlet Johansson in the MCU. Romanov is the first agent to use the Black Widow codename, others include Yelena Belova, a fellow secret spy operative and Monica Chang, who was the director of S.H.I.E.L.D. for a time.
Black Widow was conceived and created by Stan Lee, Don Rico and Don Heck. The character first appeared in the anthology series Tales of Suspense #52 (April 1964).
Natasha Romanoff is a Russian spy born in Stalingrad, U.S.S.R. She is an orphan recruited by the Russian government and trained as a spy and assassin in the lack Widow Ops Programme. Here she is brainwashed and trained with other female orphans in combat and espionage at the covert Red Room facility. The character was originally an antagonist but after being recruited by Hawkeye defects to the U.S. where she joins the Avengers and S.H.I.E.L.D.
Scarlet Johansson & The MCU
Despite being in the comics for decades the character's popularity exploded after appearing in Iron Man II (2010). Natasha Romanov, as played by Johansson, was an instant hit with audiences. Black Widow is simply a compelling character. She has an interesting back story; a Russian spy who was brainwashed and can't remember her past, then defects to the U.S. It's a potent combination of Jason Bourne, spy thriller material mixed with alluring Femme Fatale elements. However, it's Scarlet Johansson's portrayal of the character that makes her so beloved and popular. As to why she chose to play the character, Johansson says that she chose this role because "The Black Widow character resonated with me. She is a superhero but also human, small but strong."
Scarlet portrays Black Widow with genuine emotions and sincerity which jumped off the screen and into the hearts of the audience. For instance, who can't help but be moved by the touching scenes between Black Widow and Bruce Banner/Hulk in the first Avengers film or Natasha's heartfelt words to Steve Rogers in Avengers: Endgame, when she sheds a tear for the team-mates and family, lost fighting Thanos. In all of it, Johansson pours everything into her character, she is relatable and feels in some way like a mother and sister of the team all at once. It also helps that Black Widow has amazing martial arts and combat skills, all of which are brilliantly executed by Johansson on screen. Her beauty, extraordinary abilities and overall resilience in adversity is a powerful combination adding to her appeal.
Back to The Future
For the standalone Black Widow film, fans will actually be going to the past. This is a prequel. The events in it happen mainly after Captain America: Civil War as well as flashbacks to Natasha's time in Russia as a young orphan in training. The film is an origin story and fills in the gaps in Natasha's backstory, something which fans have been so eager to see on-screen for some time.
It's a bit of a let down knowing we will probably never see Scarlet as Black Widow on screen in a feature role ever again due to Black Widow's death in Avengers: Endgame. Many fans argue that the timing of the film's release is problematic. Instead of Captain Marvel, Black Widow should have been the first female character to lead a Marvel film.
After Wonder Woman, DC proved that a female-led superhero film could succeed. Marvel took note but, instead of Black Widow, Captain Marvel was pushed to the fore. Marvel should perhaps have taken the risk and released a Black Widow film either after Captain America: Civil War or after Avengers: Infinity War at the latest. Releasing a Black Widow solo film so late in the game is a gamble.
Fans might not care enough to consider her story and history after seeing her die in Avengers: Endgame, knowing she won't return. Hopefully, the Black Widow film does justice to the character and gives fans a film that exceeds expectations, especially since they had to wait this long.
Is Black Widow's solo film a little too late? Let us know in the comments.