It hasn't been an easy road for Marvel's Black Panther: Wakanda Forever.
The tragic and untimely death of beloved Chadwick Boseman was a hard blow for everyone. How would the Black Panther franchise carry on without its charismatic star?
After a period of mourning and recovery from the shock of losing Chadwick, fans and pundits went into a frenzy speculating how the franchise could move forward without him as T'Challa. It seemed inconceivable to recast the leading man and Marvel seemed to do the noble thing announcing they would not recast the role.
However, speculations continued.
Would Shuri, T'Challa's sister, take up the Black Panther mantle as she does in the comics?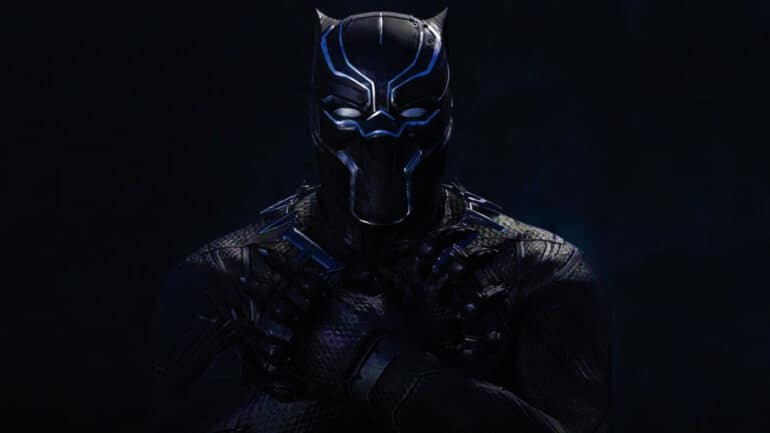 Other theories claimed T'Challa's son, a love child he bore with Nakia, would be included in the sequel. This so would go on to be the successor to the Black Panther legacy after Shuri.
Amidst all the wild rumours, news came recently that the actress playing Shuri, Leticia Wright, has to recover from an on-set injury. A drastic step to shut down production until early 2022 lends credence to longtime rumours Wright will be playing the role in Black Panther: Wakanda Forever.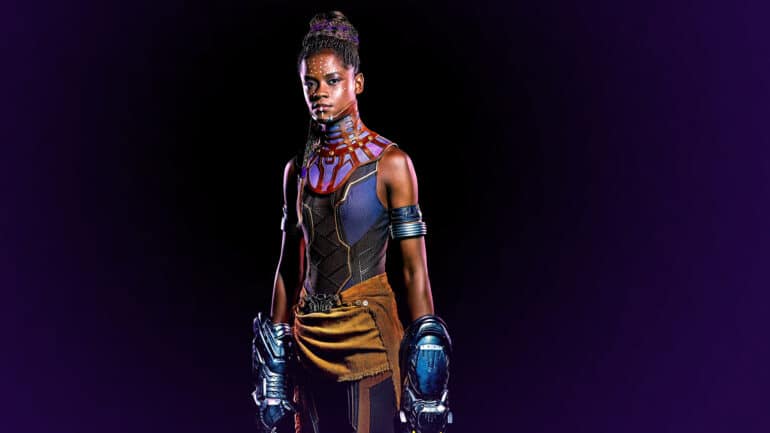 Whichever way they make up for the loss of T'Challa, Marvel and the director of the film Ryan Coogler have a difficult task and have taken a huge gamble not to recast T'Challa.  If Shuri is the new Black Panther is she fit for the role?
Wright is great as Shuri but, unlike her comic book iteration, might not fit for the dual role. Wright's Shuri seemed all nerd, lacking a warrior physicality and spirit. T'Challa moves between two worlds, one as King and the other as a mighty hero and warrior. Wright might be suited to the Shuri role but seems less suited as Black Panther.
Then there are also the reports that Letitia Wright's unvaccinated status may lead to filming delays for the Marvel Studios sequel. Although the actress has denied that she is against the vaccine, she was recently under fire for sharing a controversial COVID-19 video on Twitter.
Perhaps Coogler and Marvel head Kevin Feige anticipate the problem of Wright having to carry such a big role and will have her share duties in Black Panther: Wakanda Forever with some other characters like the Dora Milaje warrior Okoye played by Danai Gurira. This possibility is not out of the question when considering Marvel did a test run on a similar storyline in the Marvel Contest of Champions game not too long ago.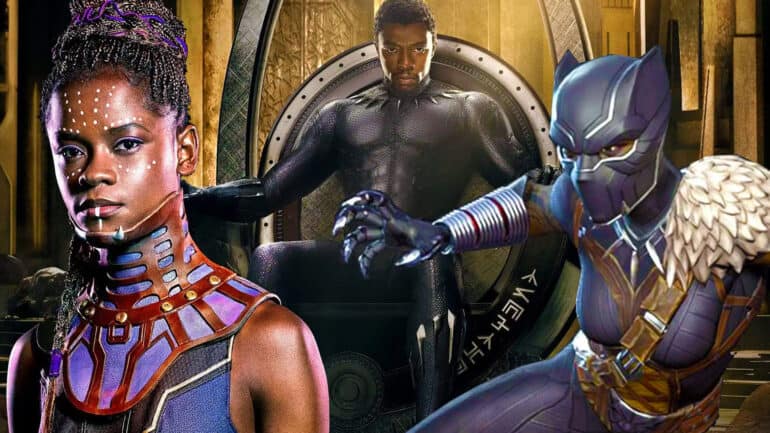 The question remains, should Marvel have recast T'Challa in Black Panther: Wakanda Forever?
Other superheroes have previously been readily recast at times within short succession, as with Mark Ruffalo replacing Edward Norton as Hulk. It was, however, harder to imagine a replacement for Boseman as he was iconic and the first actor to play the role in a live-action film.
Without T'Challa the franchise has a gaping hole. Shuri may not be able to fill that hole in Black Panther: Wakanda Forever, and it's doubtful whether any of the other side characters could either.
In the end, T'Challa will have to make a return at some point in the future. Let's hope that Black Panther: Wakanda Forever is able to offer fans enough to make them want another instalment.
Provided there are no more delays, Black Panther: Wakanda Forever is expected November 11, 2022.