In the build-up to its release, Ryan Coogler's Black Panther has received nothing but praise and a positive reaction from both critics and fans – bar those basement-dwelling trolls who wanted to sabotage the Rotten Tomatoes score for vengeance. Suffice it to say, the expectations were high going into the movie, but did it deliver?
Well, with all the talk of superhero fatigue, Black Panther is a breath of fresh air for the genre. This isn't your stereotypical Marvel film; it has a maturity and depth to it that separates it from the pack. When we talk about the likes of The Dark Knight and Logan changing the game, we might soon be adding Black Panther to this illustrious list.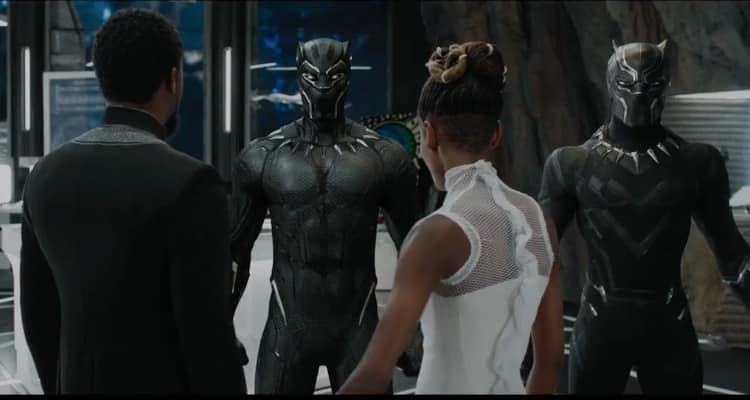 So, where does it fit in the Marvel Cinematic Universe (MCU)? It's set after the events of Captain America: Civil War, where T'Challa (Chadwick Boseman) returns home to Wakanda and takes over his rightful place as the king. Not long afterwards, Ulysses Klaue (Andy Serkis) pops up as he tries to get his hand(s) on the country's vibranium – but there's also another who seeks the throne for himself.
For what's billed as a superhero affair, Black Panther tackles many politically charged topics and is one of the most socially relevant action films in recent years. From the topics of colonialism to populism, it doesn't shy away from the conversations that need to be had. But before the regular offenders hit the comments section and say, "Keep politics out of entertainment. MAGA", you can relax and take another sip of that magical Kool-Aid. This film isn't saying "death to white people"; quite the contrary, in fact, as it promotes a concept of "one tribe". There's a deep and resounding moral to the story, which we could all learn from…
Now, on to the action. If you thought you'd seen it all in the MCU, guess again. Black Panther features some of the best fight scenes you'll ever see in a superhero film, period. The battle between Winston Duke's M'Baku and T'Challa is pure eye-candy as they slug it out over a scenic waterfall, as is Black Panther's first butt-kicking appearance in the jungle fight. The true action star, though, is Danai Gurira's Okoye. We've already seen what Gurira is capable of in The Walking Dead, but she takes it to a whole new level here as the unstoppable Okoye. Someone needs to put her, Valkyrie, and Black Widow in a team-up movie now.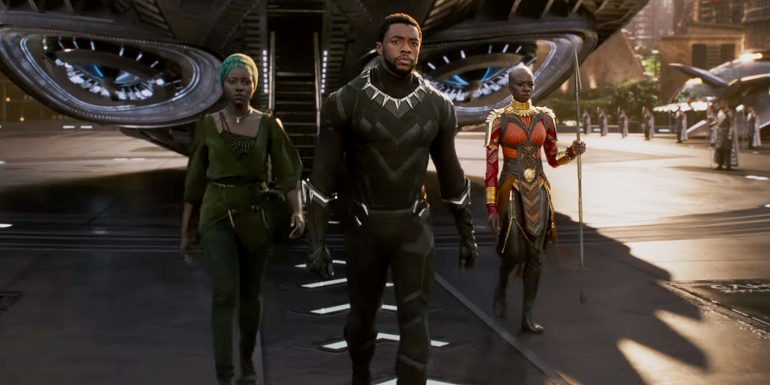 Action aside, the real quality lies in the quiet moments where we get to peel back the layers of T'Challa and the other characters. While Coogler is known predominantly for his directing work, his writing is equally superb (just look at Creed as another example) – and he and Joe Robert Cole's screenplay shines in their outstanding character development and ability to elicit empathy.
This brings me to my next point: the "villain", Michael B. Jordan's Killmonger. First, let's throw our fists in the air, because a Marvel antagonist has finally been done right. Jordan's performance is the main highlight of the cast as his character blurs the line between good and bad. The fact that several people in the audience cheered when Killmonger went on his diatribes speaks volumes of how people connected with him and didn't see him as a typical villain.
Another thing we can't ignore is the soundtrack. While other superhero films have mostly relied on horns and strings, composer Ludwig Göransson embraced Black Panther's African (and African-American) roots by merging tribal music with hip hop. There's nothing eclectic about this combination and it works well to give an extra sheen of originality.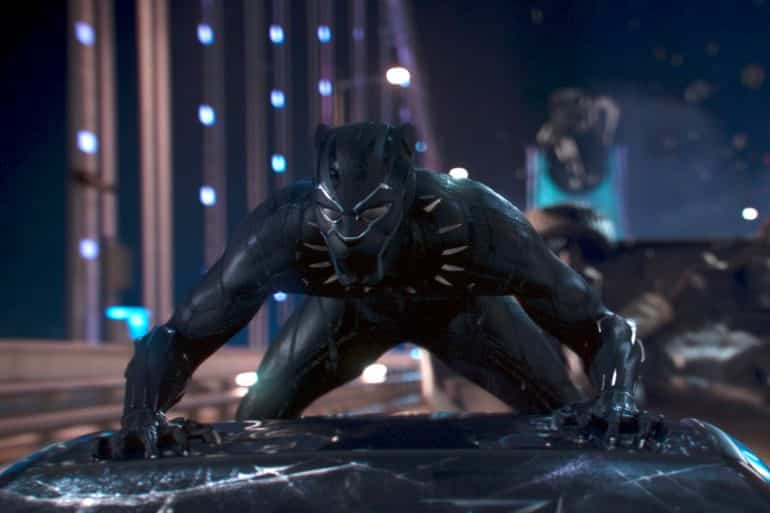 In terms of negatives, my only major gripe lies with the CGI, which stood out like a sore thumb at certain points in the film. If we're going to condemn Justice League for video game-esque graphics and obvious shortcuts, we need to do the same here. When the film was more grounded and focused on great acting, practical effects, and fight choreography, it was pitch-perfect. Once the CGI came in, well, it was hit and miss. The lesson is the same as it's been for the past couple of years: CGI doesn't always make a movie better, so less of it, please.
Let's cut to the chase here: I know you're all going to watch Black Panther regardless of what any reviewer says. The good news is, though, it'll be worth every penny. If this film makes bank (which I foresee it doing with relative ease), I wouldn't put it past Marvel to fast-track a sequel, or to get Coogler to helm another one of its projects. Nonetheless, you need to get down to your nearest cinema and watch this movie.