Back in 2020, Chinese indie developers Game Science (100 Heroes and Art of War: Red Tides) released the first trailer for Black Myth: Wukong and captured the attention of gamers around the world.
Now, in this new gameplay footage, we see the impressive Unreal Engine 5 used to bring the game to life. The 12-minute trailer (which you can watch in 4K at 60 frames per second) features some beautiful boss fights, jaw-dropping visuals, smooth weapon animations, and fast-paced gameplay.
Additionally, the developers have promised that the title will also be using Deep Learning Super Sampling (DLSS), the company's AI-powered tech.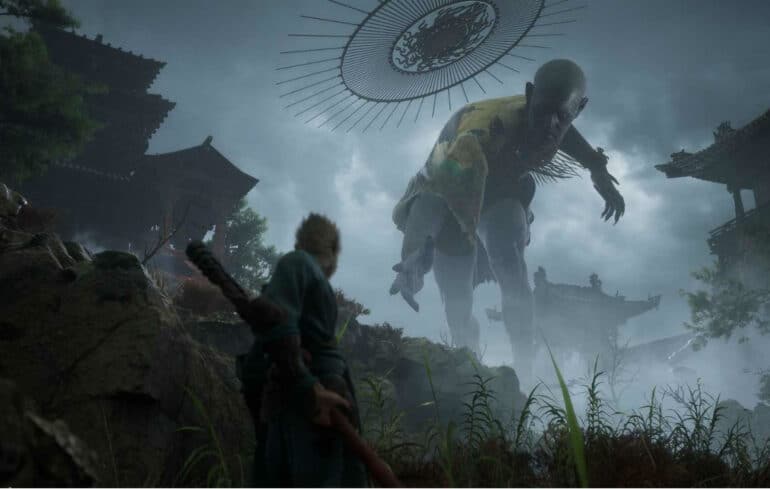 The story of Black Myth: Wukong is based on Journey to the West, a 16th-century Chinese novel.
The game will focus on Sun Wukong, aka The Monkey King, and his special abilities. These include shapeshifting, cloning himself, cloud somersaulting, weather manipulation, spells, martial arts combat, and immortality.
Black Myth: Wukong is an action RPG with the gameplay clearly inspired by From Software's Dark Souls and Sekiro: Shadows Die Twice. And that is what has so many excited.
The lore combined with the amazing character designs and the combat makes this one of my most anticipated upcoming games.
You can check out the new game trailer here:
Black Myth: Wukong is set to release on all mainstream consoles. While it does not have an official release date at the moment, the developer is aiming for a 2023 launch.