Celebrated actor Ray Liotta passed away last month. It was sad to see him go, but he leaves behind a number of movies and TV shows that will be released over the coming years. One of them is Apple TV's original drama series, Black Bird, a true-crime psychological thriller, where he plays Taron Egerton's Dad. Black Bird now has a full trailer.
The six-episode limited series sees the Goodfellas actor playing a police officer, Big Jim Keene, whose imprisoned son, Jimmy Keene, is tasked with drawing a confession from a suspected serial killer. "I never wanted this for you," he tells his son during a phone call in prison. "I wanted a totally different life. A steady paycheck. Kids. A family."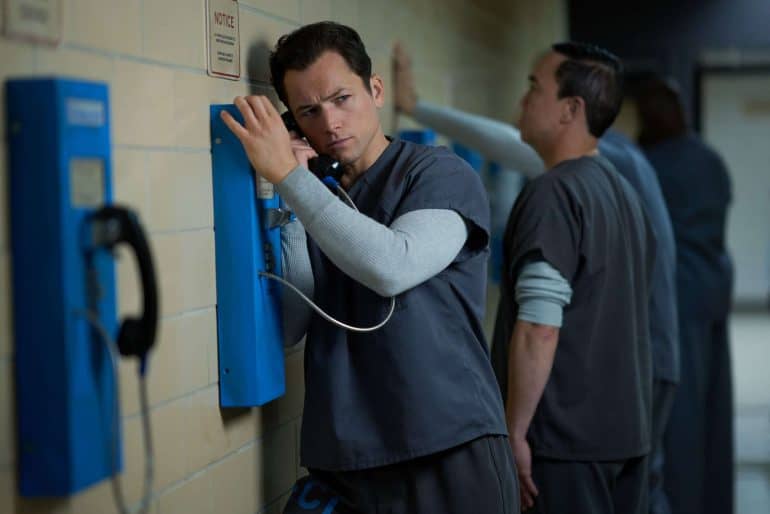 The full synopsis for Black Bird reads:
Inspired by actual events, when high school football hero and decorated policeman's son Jimmy Keene (Taron Egerton) is sentenced to 10 years in a minimum security prison, he is given the choice of a lifetime — enter a maximum-security prison for the criminally insane and befriend suspected serial killer Larry Hall (Paul Walter Hauser), or stay where he is and serve his full sentence with no possibility of parole. Keene quickly realizes his only way out is to elicit a confession and find out where the bodies of several young girls are buried before Hall's appeal goes through. But is this suspected killer telling the truth? Or is it just another tale from a serial liar? This dramatic and captivating story subverts the crime genre by enlisting the help of the very people put behind bars to solve its mysteries.
Even though Ray Liotta probably has a small part in the series, it will be great seeing one more time.
The series, which hails from executive producer Dennis Lehane, drops Friday, July 8 — with new episodes arriving weekly. It also stars Paul Walter Hauser, Sepideh Moafi and Greg Kinnear. The first three episodes are directed by Academy Award nominee Michaël R. Roskam.
Watch the trailer for Black Bird, an adaptation of the true-crime memoir In With the Devil: A Fallen Hero, A Serial Killer, and A Dangerous Bargain for Redemption by James Keene and Hillel Levin.