You know what there isn't enough of? South African comic books. It isn't like we lack talent, based on how many local artists are working at Marvel and DC nowadays, but there's just not enough locally produced comics hitting the market. So, when something like Motlatsi Kane's Bishop Q comes around, we need to take a moment to recognise and celebrate it.
For one, Bishop Q isn't trying to imitate anything else out there at the moment. From its use of South African idiosyncrasies to even the distinct artwork that's a nod to several local styles, issue #1 of this new comic book series refreshes and stands out from the pack. This isn't trying to imitate other western artforms, choosing to carve out its own path—and quite frankly, this is exactly what the medium needs more of.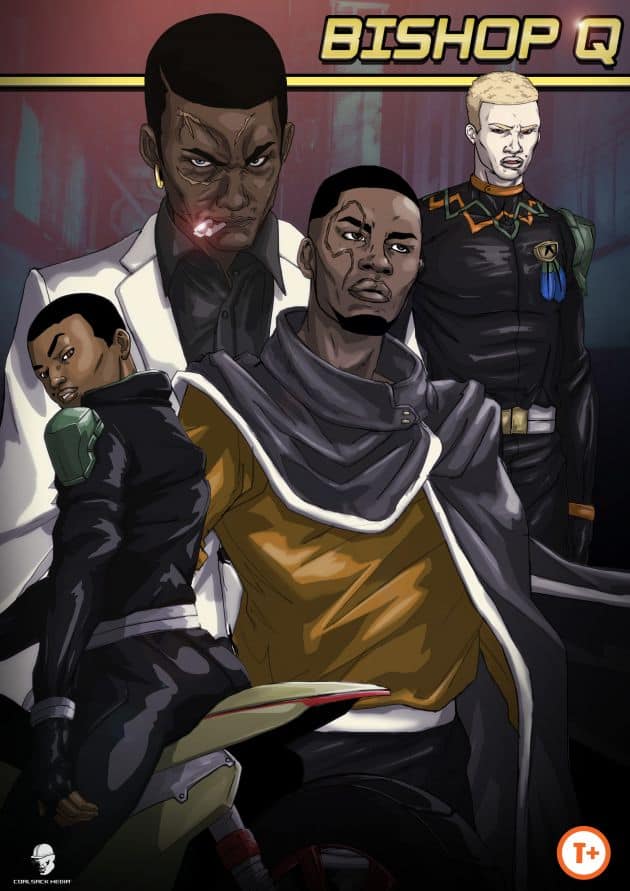 Kane also isn't afraid to experiment, taking from the genres of crime, sci-fi and even cyberpunk (well, at least the basic elements of it) in this story. There are several layers to this tale, as it quickly identifies the hero, Bishop, and his foe, Maleven. However, these two have a complicated past and it's made even more complex by Bishop's brother, Vela, joining Maleven's goons. Though, that isn't the entire crux of the matter here, as there's also a time-travelling element thrown into the mix.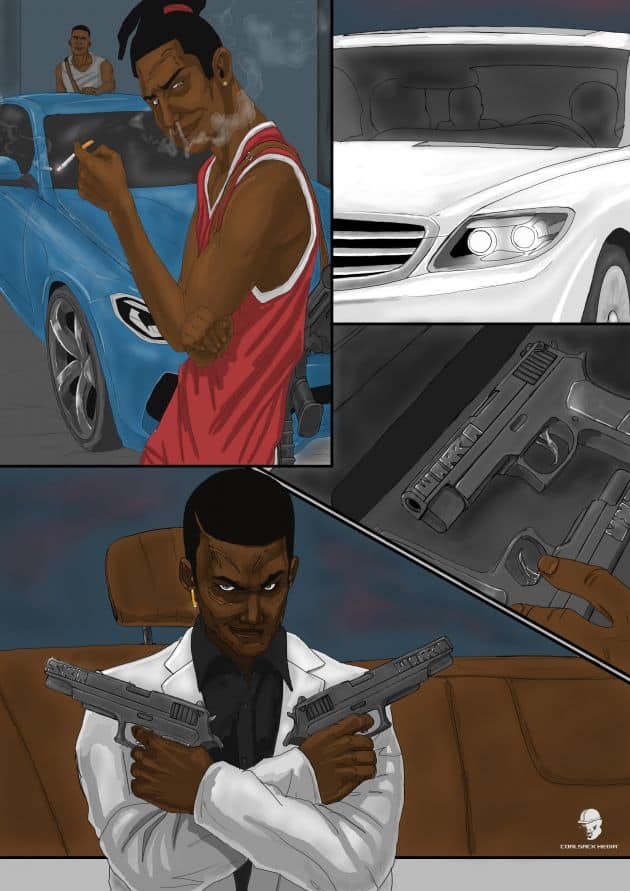 Undoubtedly, Bishop Q #1 is a genre-bending adventure that flies out of the blocks from the first panel and refuses to take a breath as it powers through almost 40 pages. That being said, there's a lot of backstory and worldbuilding done that could've been cut or spread out across a few more issues. It's a lot to unpack and it could've been tightened by an editor killing a few darlings here and there.
Even so, that's a minor blip in what's an extremely solid and intriguing first issue. It's bizarre how South Africa doesn't have more creators putting out their own material, because Bishop Q is proof that we have more than enough talent to rival the rest of the world. We need more South African comic books.