Hearing players describe Biomutant as a game about "a cute fluffy protagonist who saves a giant tree from fuzzy oversized monsters", you might be excused for thinking you heard incorrectly. However, that is exactly the narrative for THQ Nordic's latest action role-playing game.
With the release just around the corner (25 May 2021), we take a look at some of the things you need to know before jumping into its unique, colourful and weird world of Biomutant.
Save the tree
As mentioned, the main plot in THQ Nordic's Biomutant game revolves around the furry protagonist you choose in a quest to save the Tree of Life. The tree, which is now being attacked by deadly creatures (called World Eaters) who have gained an appetite for the tree's roots, is the only thing keeping this post-apocalyptic world from going to hell.
Interestingly, although this is the main narrative in the game, it is completely up to the player to kill these creatures or keep them from gnawing at the tree. The narrative also includes you trying to conquer or unite the six tribes that rule the lands.
And, of course, Biomutant has its share of side quests too.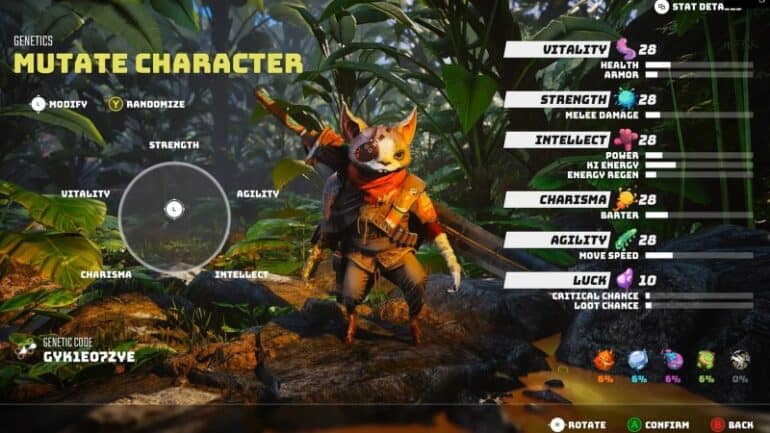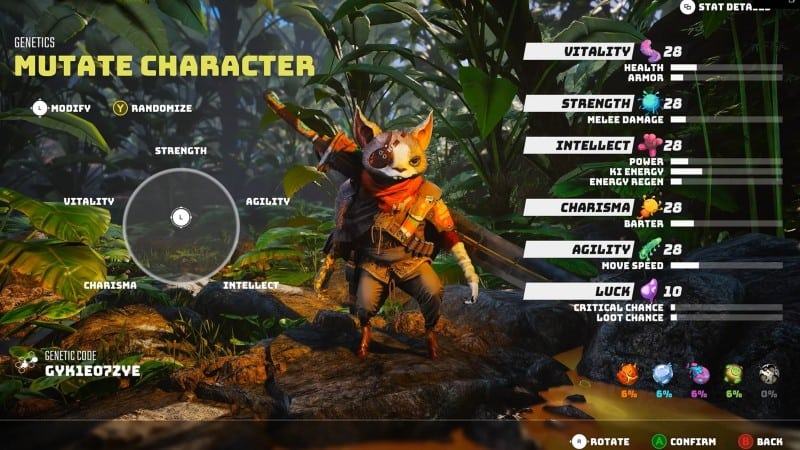 Customising your game character in Biomutant
One stand out feature of the game is the way in which your character's physical appearance is tied to their stats. As you change the various stats (Vitality, Strength, Intelligence, Charisma, Agility and Luck), the creature will mould in real-time allowing you see how the stats directly affects their appearance.
For instance, a charismatic character might have a bigger mouth but a smaller body due to its lack of strength. It all boils down to giving and taking and deciding which stats are important to you.
Then there are the various classes too. These include the Commando and Psyffreak. These classes tend to focus on either melee, ranged or magic attacks.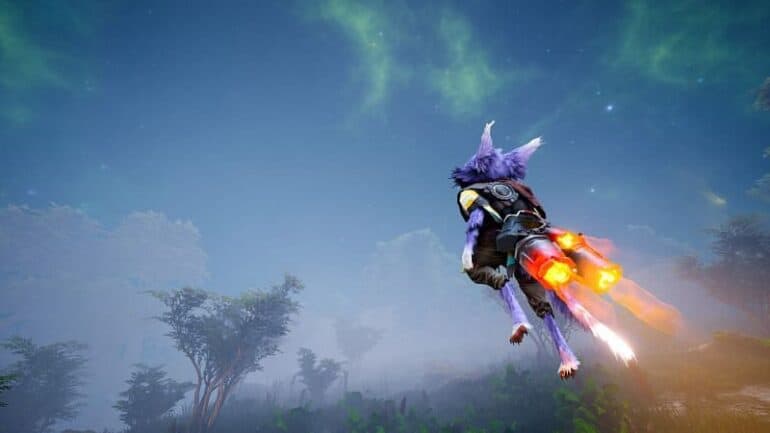 So many mounts and vehicles
The game has a surprising number of mounts players can tame. From the weird to the scary, each mount can be summoned at will.
Along with the mounts, players will also unlock various vehicles (all customisable to some degree) as the story unfolds. Most of these vehicles become necessary when you need to traverse certain environments, like water or a poisoned area.
You'll also be using these to help you fight off enemies.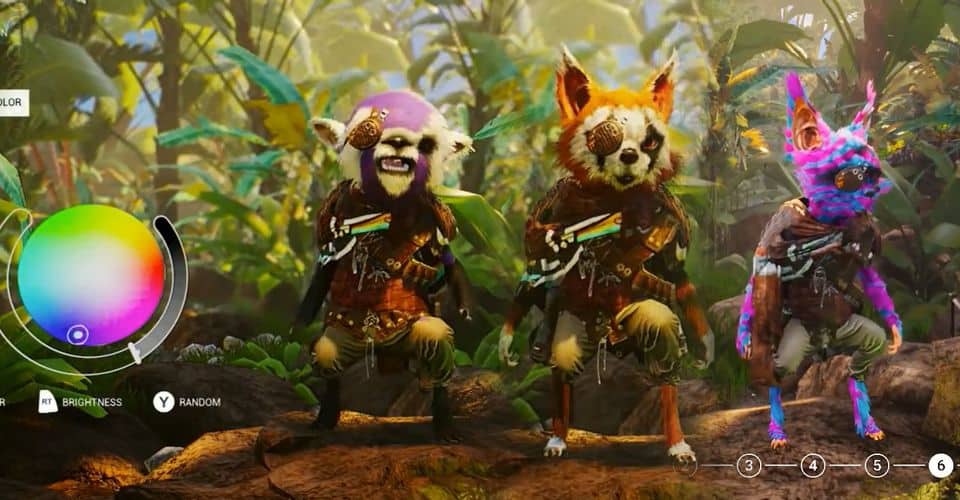 Customisation in Biomutant is king
Biomutant is a game that is all about customisation. Whether it is your character, vehicle or weapons, almost everything can be customised to suit your play style.
As you explore the world, you will find various parts that can be used to assemble weapons from scratch or upgrade your existing weapons. It's a surprisingly deep system with each part having its own level and quality. Some upgrades could net you more damage, while others could add elemental effects to your weapon. It seems like the options are quite endless.
Mutations are also a way to customise your character. As you level up, you'll be able to unlock various abilities using different ability points.
Kicking butt
Combat in Biomutant is all about landing those sweet combos. In fact, gameplay could probably be described as "Max Payne and Devil May Cry had a baby".
Players will be able to freely switch between melee, ranged and magic attacks while dodging and parrying incoming blows.
It looks like combat will reward quick thinking as dodging and blocking looks to play an important.
For fans of bullet-time, the game has its own version of this allowing time to slow down as you fire hordes of bullets into your foes.
Should you get hurt during combat, Biomutant uses a radial wheel game mechanic to let you quickly uses items (such as medipacks or even add elemental damage to your weapons) through mods.
Beware of karma
Biomutant introduces a morality system that revolves around Dark and Light Auras. During your playthrough, you'll be making choices that affect whether your karma. Where you sit on this scale might not affect the game directly but could affect how you interact with other characters.
For instance, convincing characters who lean to the same side as you would be a lot easier than those with opposing thoughts or ways.
This system also influences how the various tribes react to you as some than to veer of the path of light more than others.
Biomutant releases on PC, PlayStation 4, and Xbox One on May 25, 2021.
Are you excited about the upcoming release?