Bill & Ted's Excellent Adventures first teleported onto our screens in 1989 when Rufus was tasked with going back in time to help the duo successfully pass a history class.
The movie's success made way for Bill & Ted's Bogus Journey in 1991.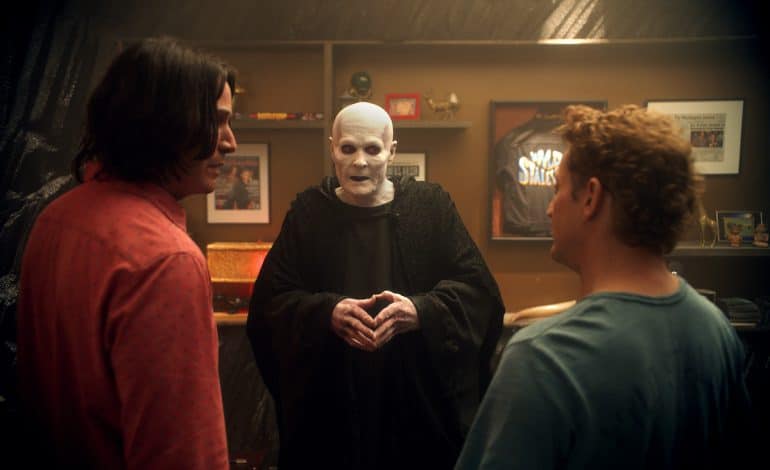 And now, 31 years since Bill & Ted's first adventure, the long-awaited sequel is finally here.
Bill & Ted: Face The Music sees Alex Winter and Keanu Reeves reprising their roles as the titular time travellers. Although they're still partying on, quite a few things have changed in the last few decades. Bill and Ted are on the brink of middle-age. And it's been 25 years since their band, the Wyld Stallyns, brought the world together in the name of rock 'n roll.
In the trailer, a futuristic visitor reminds Bill and Ted of their mission to unite the world and save reality as we know it. Knowing that music is the answer, the duo jump back into their trusty time-travelling phone booth to track down their future selves. Once there they plan to steal the song that unites the world – from themselves. Because how is that stealing if you're stealing it from yourself, dude?
Along the way, Bill and Ted will be helped by their daughters, a new batch of historical figures, and a few music legends.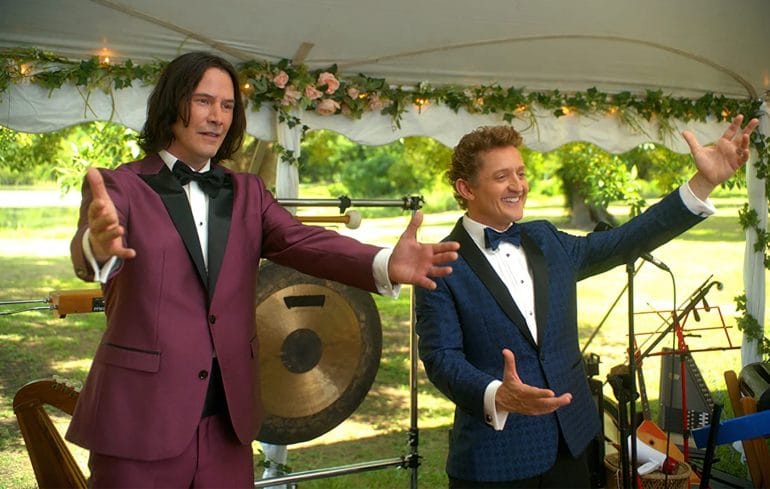 The movie is directed by Dean Parisot (Galaxy Quest) from a script by Chris Matheson and Ed Solomon, the writers behind the original 1989 film.
William Sadler reprises his role as Death from Bogus Journey, with Samara Weaving and Brigette Lundy-Paine playing Bill and Ted's daughters. Kid Cudi, Anthony Carrigan, and SNL star Beck Bennett round out the cast.
Bill & Ted: Face the Music is expected to hit theatres on August 21, 2020.