The Year of the Tiger is looking really good for video games. Not only do we have so many great games coming out in 2022, but it is also predicted that some of these titles will be phenomenal. All this will make GOTY for 2022 a very hard choice.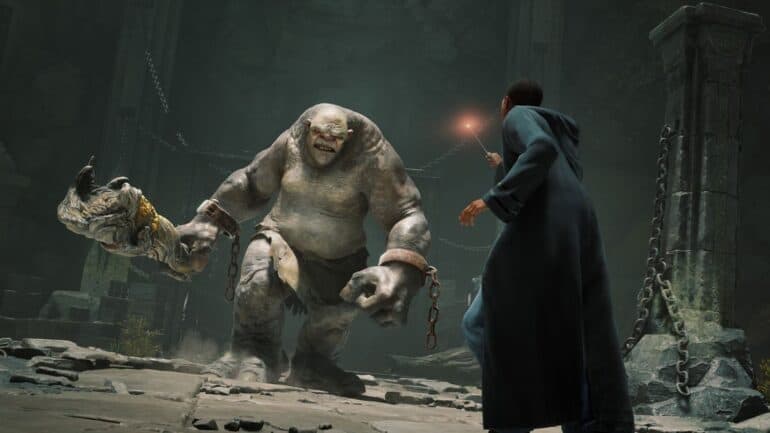 5. Hogwarts Legacy
Hogwarts Legacy, one of the most anticipated games coming out in 2022, is every Potterhead's dream come true. While the game doesn't actually star Harry Potter himself, it will allow players to create their own characters and send them off to school at Hogwarts.
That's right, we are getting an RPG set in the Wizarding World during the 1800s. Players will get to explore the magnificent castle and the surrounding areas, and go to classes like an actual witch or wizard.
Unfortunately, Hogwarts Legacy has seen multiple delays and we haven't seen anything since its first trailer a year and a half ago. Let's hope the game's release isn't pushed back beyond 2022.
4. Atomic Heart
Of all the games coming out this year, Atomic Heart (developed by a small Russian gaming studio) is getting the least attention. And I'm not exactly sure why. It looks like it could be the Bioshock-type title we have been waiting for.
We have gotten quite a few Atomic Heart trailers and gameplay videos for years now, showing us how it oozes with a compelling atmosphere. Except, they haven't given us a solid release date yet. We're hoping 2022 is the year that the action first-person shooter game is coming out.
Xbox announced it will be coming to Game Pass too, which does give me hope it be good.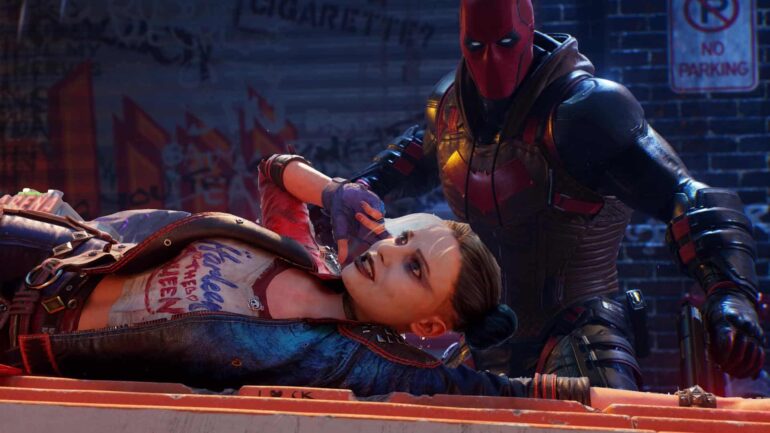 3. Suicide Squad: Kill the Justice League
The Batman Arkham games are arguably some of the best superhero games we have ever had the pleasure of playing, but it has been over 6 years since Rocksteady Studios have given us a new game. Enter their next project, Suicide Squad: Kill the Justice League.
The open-world action-adventure game will allow you to play as The Suicide Squad members, who have to take down a brainwashed Justice League. We haven't seen exactly how these somewhat underpowered villains are going to take on the superhero gods but, of all the 2022 video games announced so far, Suicide Squad: Kill the Justice League definitely has the most exciting premise.
Having said that, I will also admit that I am worried about how they are going to make the co-op multiplayer actually work in this game, especially since it looks like it might work better as a single-player experience. I say that because when you implement multiplayer aspects into a game, there is less you can do to make it an enjoyable cinematic experience and there are more restrictions on how the gameplay works.
While other exceptional studios have tried and failed to do this, I'm confident Rocksteady Studios will deliver.
2. The Legend of Zelda: Breath of the Wild Sequel
I never thought I would have a Zelda game listed in my most anticipated video games list. I never grew up with the games or enjoyed any of them up until I properly played The Legend of Zelda: Breath of the Wild.
I say "properly" because when I first bought and played it, I never got into it. But when we went into lockdown in 2020, with the extra time I had I decided to give it a real try and I fell in love with it. Actually, it kind of ruined other open-world games for me. Nintendo has truly made an extraordinary RPG that appeals to the adventurer in me and allows me to explore an amazing world.
If they can build upon those amazing foundations and take the action and storytelling to the next level, I think we have an epic sequel in store for us this year. The trailer teases that it might just be exactly what we want.
1. God of War Ragnarök
2018's God of War is the best PS4 video game and one of the best video games I have ever played. Therefore it would make sense that its sequel, God of War Ragnarök, is my most anticipated video game of 2022.
The storytelling, the action, the beauty, the performances, and everything in God of War is such a hard act to follow. That said, I think Santa Monica Studio have what it takes to take it to the next level and give us a worthy sequel.
The one trailer we have shows us that the action is better than ever and that they are taking full advantage of the PS5's hardware (even though it is still coming to PS4 too). This is also the end of the Norse saga, and so it is even more exciting to see how they will close this story and start the next.
Cory Barlog is no longer the game's director but is still very involved (as a producer) and has full confidence in the new director, Eric Williams. Thankfully, his replacement has been around for decades with the company and so I have no anxiety that this game will suffer because of the leadership shift.
Instead, I am excited to see how the next director builds upon what was set up so well in the last game. To say I am excited about God of War Ragnarök would be an understatement.
So those are my most anticipated games, and if you want to see me cover those games in a terrifically produced video, check it out above.