It's official: Axel Foley will be back soon at Netflix. Younger audiences might not be too familiar with Eddie Murphy's iconic character, but there was a time when Beverly Hills Cop reigned supreme as one of the most popular action comedies out there. Now that we know that the fourth film in the series is moving forward, it's the perfect time to go over everything we know so far about Beverly Hills Cop 4.
Eddie Murphy's Renaissance
2021 has been a great year for veteran comedian Eddie Murphy. Earlier this year, Murphy starred in yet another sequel to one of his most famous comedies, Coming 2 America. Now that he has been revealed to be reprising his role in the upcoming Beverly Hills Cop 4, Murphy fans are hopeful for what this means for his acting career.
It hasn't been all smooth sailing for Murphy in recent times. Just a few years back, the actor starred in some awful box-office flops, like Meet Dave and the amazingly terrible A Thousand Words.
Despite Coming 2 America's mixed reviews, fans are still hopeful for what Beverly Hills Cop 4 can deliver, mostly because of who is at the project's helm.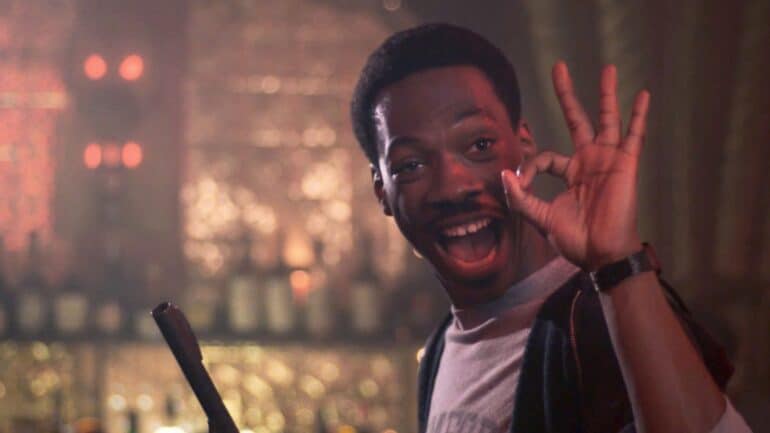 The Bad Boys Connection
Speaking of movies getting belated sequels, 2020's Bad Boys For Life ended up being the best film in the popular buddy cop movie franchise. A huge part of its success had to do with Adil El Arbi and Bilall Fallah, who co-directed the action flick and are confirmed on board to direct Beverly Hills Cop 4.
Going by the latest Bad Boys flick style, we can expect this upcoming Murphy film to be more action-heavy than its prequels. That's not to say that humour won't be as prevalent throughout the film, as the filmmakers have proved that they can blend action sequences with witty dialogue masterfully.
Coincidentally, the story between Beverly Hills Cop and Bad Boys goes way back. The last Beverly Hills Cop film was released in 1994, just a year before the first Bad Boys flick hit theatres. While Will Smith and Martin Lawrence have become inseparable from their Bad Boys characters, the two leads were originally going to be Wesley Snipes and, funnily enough, Eddie Murphy.
It seems like we might finally get to see what Eddie Murphy might have been like in a Bad Boys film with Beverly Hills Cop 4.
More Axel in the Horizon after Beverly Hills Cop 4
According to both Netflix and producer Jerry Bruckheimer, Beverly Hills Cop 4 might not be the last time we get to see Axel Foley. While this fourth film is the result of a one-time licensing deal, that situation is subject to change depending on how well the movie performs at the world's leading streaming service.
Murphy has mentioned that he will wait until "the script is right" before he reveals any further details about the development of Beverly Hills Cop 4. That said, the last thing we knew about the film's script was that it was being written by André Nemec and Josh Appelbaum. The duo has worked on films like the Teenage Mutant Ninja Turtles reboot films, and Mission Impossible: Ghost Protocol.
Netflix is on a roll with its revivals and adaptations. The streaming giant seems to be aiming high when it comes to the quality – and quantity – of its original productions. Let's hope that Beverly Hills Cop 4 lives up to the hype, and becomes a proper follow-up to one of the best action comedies of the 80s.
Tell us, are you excited for Beverly Hills Cop 4?