All throughout the globe, online casinos are getting more and more popular. It's not as if anybody is surprised! From the beginning, this business was meant for greatness. In addition to being a lot of fun, the anticipation of a win or loss adds an extra dose of adrenaline.
Online casinos, on the other hand, allow you to play from the comfort of your own home, unlike conventional casinos that force you to leave your chair. Who even does that any more? It's incredible that you don't have to interact with anybody if you don't want to. Although the world of online casinos is exciting, it can be made even more fun if you play games relating to the things which interest you, such as movies.
When it comes to making money while having a lot of fun, South African gamers should keep reading to find out more about movie-themed games they can play.
Aquaman
Among online casino software providers, Playtech is the one that has constantly launched games of the best quality, games that are built with the South African player in mind. This company has made great games inspired by comic books and Hollywood movies.
Aquaman, a slot machine created in partnership with DC Comics, is one of the company's most recent hits. Aquaman, the ruler of Atlantis is the focus of this slot game. The superhit film based on the DC Comics superhero has already cemented his place in pop-culture consciousness.
This game has all the qualities that gamers seek plus one of the favourite superheroes from DC Comics. Superb artwork incorporates elements from both comic books and the movie to create a stunning final product.
This is a visually spectacular film with amazing animation and a magnificent background in the shape of the Lost City of Atlantis, where Aquaman reigns supreme. When it comes to the playable features, they include multipliers, free spins, and four fantastic progressive jackpots that may be won by landing a winning combination. You may also play this game in a free mode, making it one of the top free slots in South Africa.
With this free trial, you may take your time and learn about the game at your own speed. When you're comfortable with the game, you may easily transition to real money play.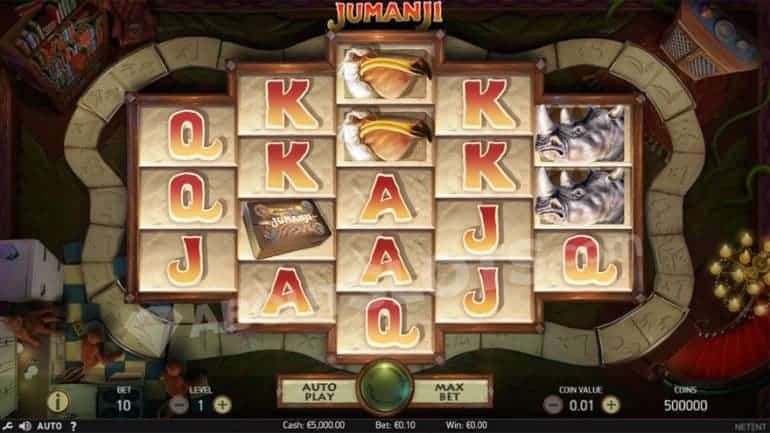 Jumanji
NetEnt released Jumanji, its long-awaited online video slot, in June 2018. The game is based on the 1995 fantasy adventure film of the same name. On the Jumanji board game, there are 36 fixed pay lines and a 5-reel layout with 3-4-5-4-3 rows.
You may construct winning combos on the board game's 36 preset pay lines. Jumanji-related imagery and wild creatures may be found throughout the game.
The Board Game, which offers no less than four separate free spins, is the slot's major draw. There are also four additional features that can be unlocked.
When you roll the dice, you have the chance to trigger one of four different bonus features, including free spins, more rolls and coin winnings, or even the Mystery Feature. It is possible to win a variety of free games, which are boosted by the original game's additional features. You may also win up to 10x your wager or two more rolls of the dice using the Mystery feature.
Gladiator
Gladiator is one of the few movies that everyone loves! In 2014, Playtech relaunched the mobile version of the game inspired by the movie by the same name. Free spins, multipliers, extra Wilds, and Scatters are all concealed beneath one gigantic bonus in Gladiator, a 5-reel, 25 pay line slot game.
There's also a progressive jackpot which you can try to win! What's also amazing about this game is that it's free to play, no download or deposit is required! Therefore you can hone your slots skills and become the best player imaginable. Some may even call you the Gladiator of the slot machine!
This game truly is an old gem, being almost a decade old. Its age shouldn't discourage you. Though the graphics are not the best it's definitely worth playing, Who knows you may even win some extra cash or the giant jackpot!