Looking for the best horror books to read this Halloween? No worries. We've got you. These books will have you hoping the lights don't go out and at the same time, checking your friends and family for signs of possession.
Halloween is a great time of year for most things — but especially books. This is when the ghouls and ghosts come out to play with our dark imaginations. There is nothing quite like a fantastic horror read to make you feel alive – as well as incredibly grateful not to be that poor loser who just got eaten in chapter three.
A quick heads up, I have intentionally not included any titles by Stephen King. Mr King is the reigning monarch of the macabre and if you haven't read all his books by now – well then, shame on you my children of the night.
Here it is then, the best horror books to read this Halloween.
1. NOS4A2 – Joe Hill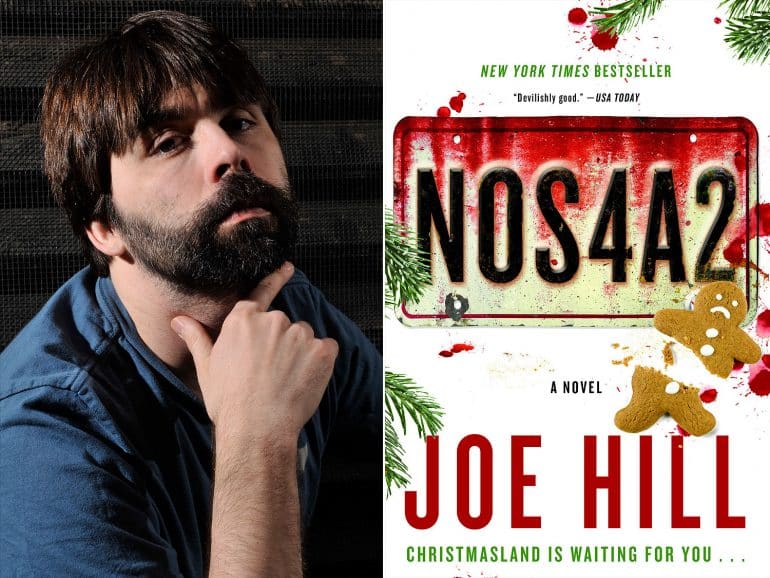 Okay, so I said I wouldn't include Stephen King but his son, Joe Hill, well that's different. The not-so-anonymous heir apparent to Mr King has been doing a great job at carving out his own spot at the horror table for a few years now.
NOS4A2 (please tell me that you see that this says Nosferatu written as a vanity plate?) is one of the latest editions to a collection of really good books written by this author (The Heart-Shaped Box, Locke & Key and Horns).
Victoria is a teenager living in New England who finds herself trapped in the demented world of vampiric Charlie Manx after riding her bike across a sinister, reality-altering bridge. As the only child to ever escape Manx, Victoria is desperate to forget her past. Charlie Manx, of course, has other plans, plans that now include Victoria's own son.
NOS4A2 is a homage to '80s horror tropes and, ultimately, Joe Hill's dad, Stephen King. Well written, with strong characters you can believe and an action-packed plot, this is one of the best horror books to read.
2. The Damnation Game – Clive Barker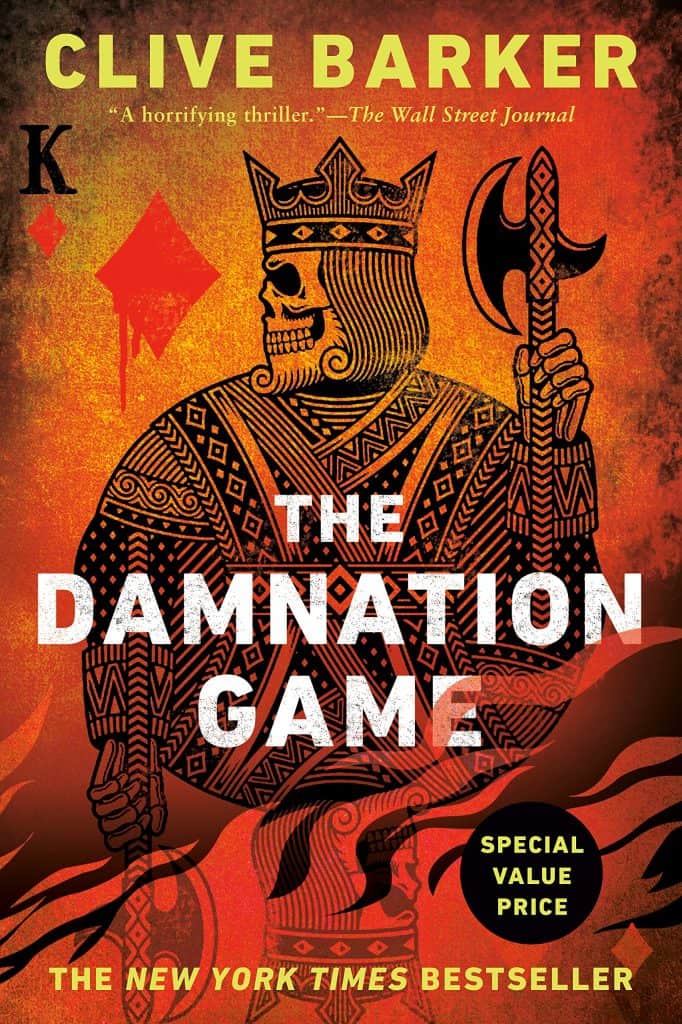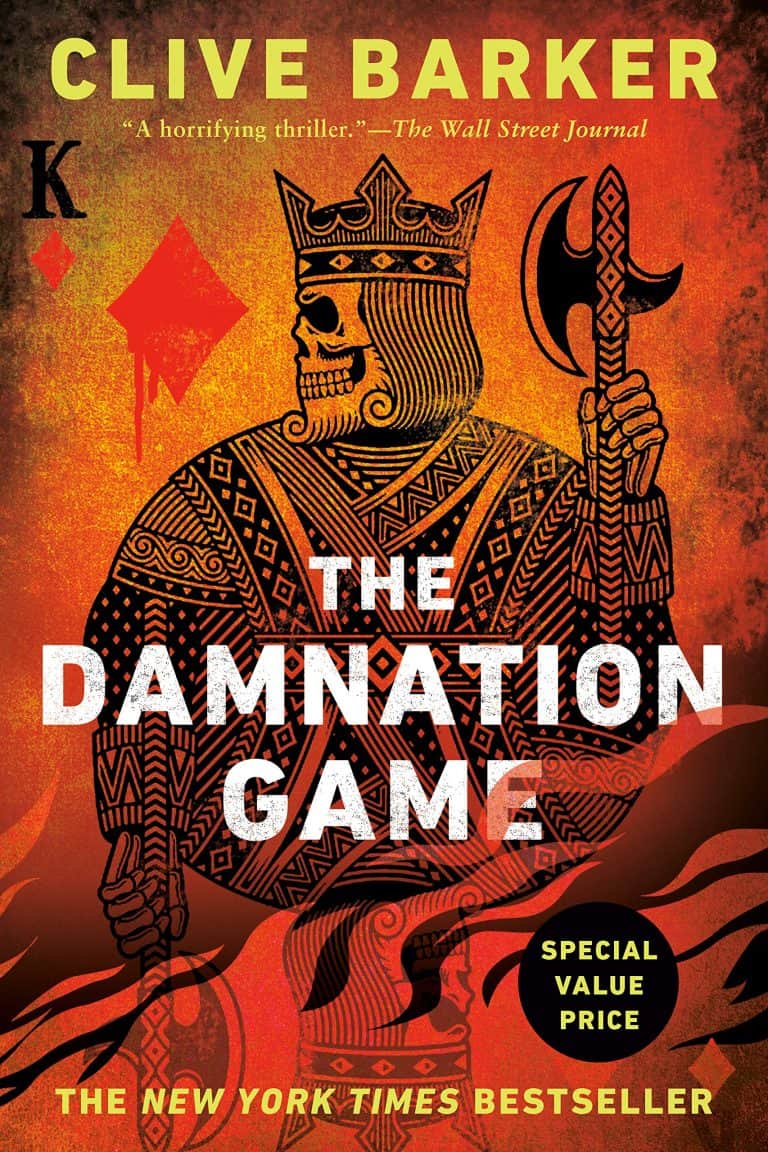 If you're a fan of horror, you will know Clive Barker. Remember the film Hellraiser? Well, it was based on a novella by Barker called The Hellbound Heart.
In The Damnation Game, Marty Strauss is an out of luck gambler who has just been released from prison. Marty has been paroled early and has a new job as a groundskeeper and bodyguard for Joseph Whitehead, a wealthy recluse. What soon becomes apparent is that Whitehead came by his wealth and power in a way that is now coming back to terrorise him and poor Marty Strauss too.
This is gruesome and horrific and creepy beyond belief. In other words, it's an incredible book that should be on any horror fan's booklist.
3. Intensity – Dean Koontz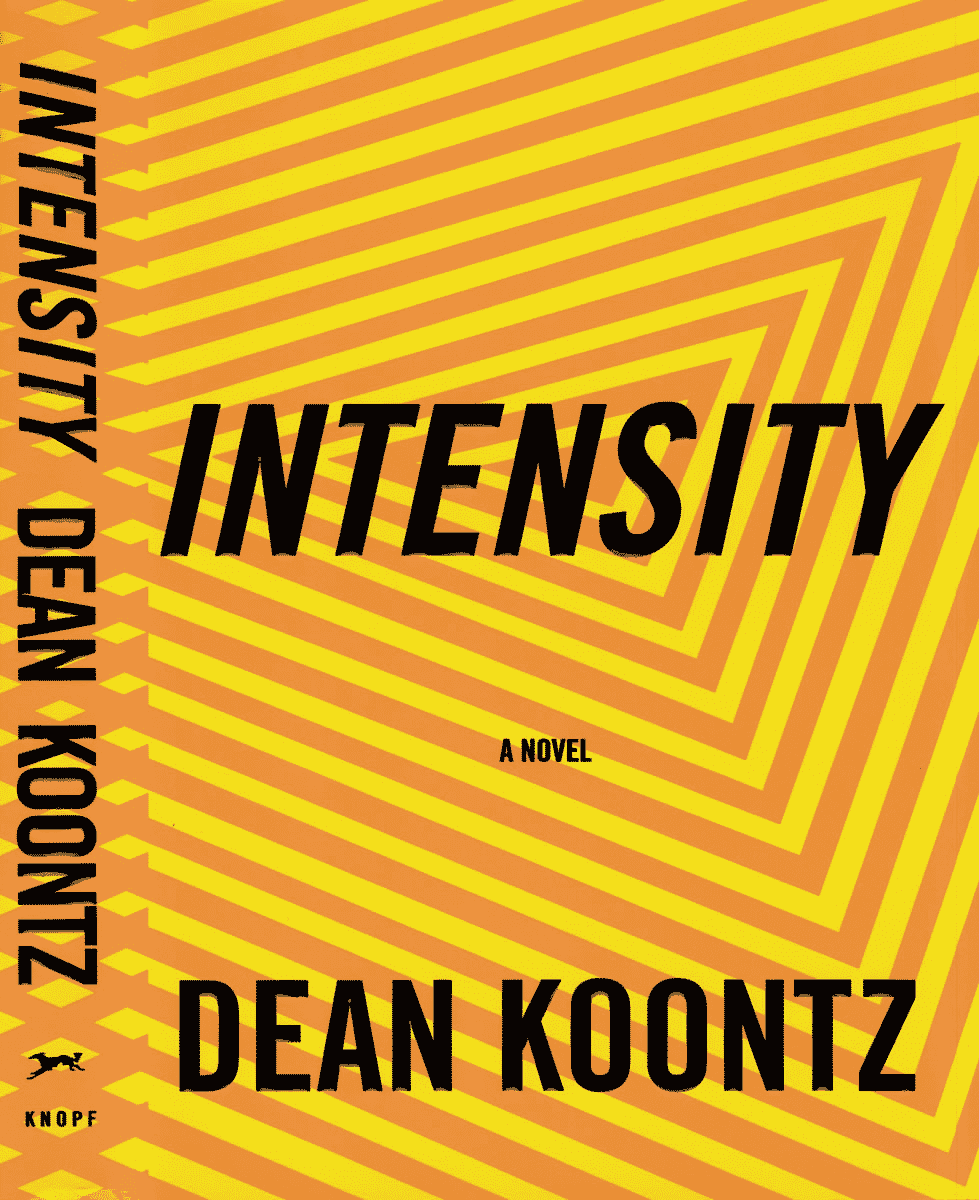 I had to read Intensity in short bursts, putting it down every few chapters to ensure my heart didn't jump straight out of my chest. I'm not sure it would be termed classic horror but let's just say it did a really good job of scaring me. Perhaps as a South African, the concept of a nightmarish home invasion and a never-ending game of survival, touches a nerve.
Chyna Shepherd has had a terrible childhood that gave her little opportunity for trust or love. Despite this, she has found friendship with a woman whose family has also welcomed her into their home. While vacationing with them, an intruder who only lives for twisted pleasure and 'intensity' breaks into the house and a relentless life and death struggle begins.
Intensity is one of Dean Koontz's better efforts, he manages to avoid the silliness that can sometimes plague his books.
4. The Terror – Dan Simmons
Here is a horror story with a historical basis.
On May 19, 1845, two ships, the HMS Erebus and the HMS Terror, set sail from England in search of the Northwest Passage through the Canadian Arctic. The last sighting of these ships was in July of that year. They were never seen again and no survivors were ever recovered.
The Terror is Dan Simmons' imagined narrative of what may have happened to these ships and their crew. To be fair, I love historical fiction but, despite my own bias, I think you will too in this case.
The Terror, easily one of the best horror books to read, is gripping and gritty. You will be as afraid of the unforgiving landscape as you are of the boogeymen in this book. These are characters that you will care about (even though you already know nobody gets out alive).
5. John Dies At The End – David Wong
David Wong used to be an editor for Cracked.com. They described his book in a way I couldn't hope to match, "The main character–who though named David Wong, is not a biographical representation of the author-and his best friend-named John-stumble across a drug called 'Soy Sauce' that lets them have out of body experiences. Then they are attacked by monsters and stuff. Dave kills a dude."
That is as accurate a synopsis as you are going to get of this horror romp through weirdness. If you're a fan of sequential story-telling, best not pick this up. But if you're up for a little odd, weird and strange, go for it. It's like Pulp Fiction meets Douglas Adams.
6. Sharp Objects – Gillian Flynn
In Sharp Objects, Camille Preaker, quite frankly, has her own problems. Recently released from a psychiatric facility, she's trying to make peace with her troubled past. As a reporter, she's sent on assignment, back to her hometown to investigate the death of two young girls. This is something she shouldn't be doing in a place she obviously shouldn't be.
This psychological horror deals with the twisted dynamics of a dysfunctional family and a murder mystery all rolled up into one electrifying plot. This is a knockout debut novel.
7. Dark Harvest – Norman Partridge
A Halloween-themed pick for your horror reading pleasure.
It's 1963 and Pete lives in an anonymous little town that has a dark, yearly custom. The October Boy, (think Jack 'O Lantern type monster) rises from the fields once every year, a butcher knife in hand, intent on killing. The young men of the town must confront this monster in a ritual fight for life or death. Pete has decided he will be the one to slay Jack this year and save himself from a bleak, hopeless future in a nowhere town.
Dark Harvest is an action-packed thrilling horror that is fun and, surprisingly, very moving.
8. Lullaby – Chuck Palahniuk
The plot of this book is based around an old Zulu culling spell or lullaby once used to painlessly kill the sick or infirm. While I'm quite sure that historically nothing like this exists, it was intriguing to see the traditions of witchcraft in Zulu culture used in this way.
In Lullaby, we are told that this song is innocently printed on one page in a book freely available across the US. Carl and Helen discovered the hard way the power of this song (Helen accidentally killed both her husband and child by reciting it) and have now joined forces to destroy every known copy of this deadly lullaby.
Palahniuk is truly a force to be reckoned with. You may already know him from Fight Club or Survivor. Still, I believe Lullaby is one of his strongest works. It is chilling and disturbing in a less-obvious and unique way.
9. The Rising – Brian Keene
I had a hard time deciding between The Passage and The Rising for the zombie horror book of choice.
The Passage is epic and brilliant, but I had a feeling you might choose to beat me about the head with it because of its sheer size – it's a gargantuan tome. So, I thought it best to stick with The Rising.
Since it's release in 2003, it has continued to be one of the best selling zombie books of all time. The Rising is the story of Jim Thurmond, a father battling his way across a post-apocalyptic zombie landscape, to find his young son. The plot may sound familiar but it's only because many other writers and filmmakers have borrowed from this book to imagine their own works.
Joined by a religious man and a recovering heroin addict, Jim travels from state to state and town to town. In an attempt to find his son, together they face an intelligent, malicious zombie threat — which makes this novel all the more terrifying.
The Rising is definitely one of the best zombie horror books to read.
10. The Grin Of The Dark – Ramsey Campbell
I don't like clowns. If I had included any of Stephen King's books it would Have been his novel It, because Pennywise the Clown is one of the scariest, bad-ass characters ever to have stained the page. So for my horror selection, I suppose it was appropriate to include this creepy addition.
Simon Lester has been out of luck since the magazine he worked for closed down. Things seem to be looking up for him when he is commissioned by his old university professor to write a biography about a forgotten film star, Tubby Thackeray.
Although not strictly a clown, Tubby was, however, a comedian and this book explores the uncomfortable line between horror and humour. Although The Grin Of The Dark may not be of the 'go for the jugular' variety, it is suitably disturbing to be classed as a modern horror classic.
Horror is a personal experience because, fear, the driving force behind it, is also very personal. Still, if none of these titles gets your heart pumping, then it's obviously been removed and kept in a box somewhere. Enjoy your Halloween reading and don't forget to tell us about some of your favourite horror novels.
Did we miss anything? What do you think are the best horror books to read? Let us know in the comments.