In recent years, superhero films have bridged the gap between animated movies and their live-action counterparts. That said, there's still a lot of superpowered action that remains better represented in animation that cameras simply can't capture.
While Marvel has a clear advantage when it comes to the quality of its live-action films, DC has been killing it when it comes to animated features. From the Justice League to the ever-present Batman, the animated adventures of these caped superhumans are something to behold.
In this list, we'll be taking a look at the best animated superhero films ever released.
Batman: Hush (2019)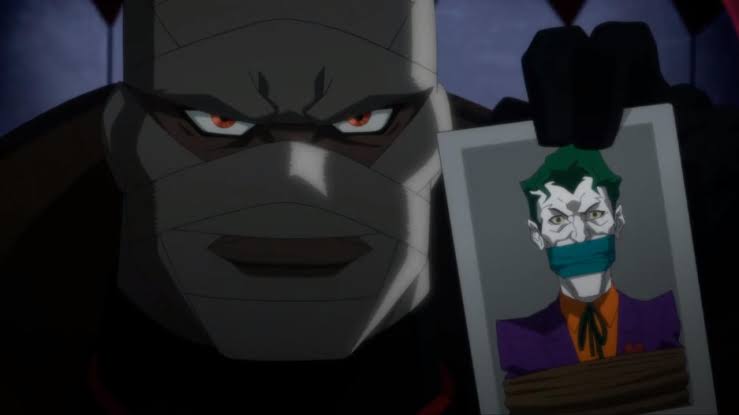 Gotham's Caped Crusader is known as a man that's always shrouded in mystery. Imagine just how shocked he was when he faced Hush: a new player in Gotham's crime world that seems to know every one of Batman's secrets. Based on one of DC's most popular Batman adventures, 2019's Batman: Hush is a great example of how to do a comic book adaptation properly.
This film includes many of Batman's gallery of rogues and even some familiar faces from the larger DC universe. Unfortunately for fans of Batman: The Animated Series, legendary actors Kevin Conroy (Batman) and Mark Hamill (The Joker) are missing from this movie.
All-Star Superman (2011)
The Man of Steel is one of the most popular superheroes in the world, and 2011's All-Star Superman might be one of the Kryptonian's most touching stories to date. After Superman saves the crew of the first manned mission to the sun, he becomes deathly ill due to the solar radiation. This, however, is just part of Lex Luthor's ultimate plan to get rid of Superman once and for all.
Based on one of Superman's most acclaimed comics, All-Star Superman is a touching ending to the life and feats of the Man of Steel. While there are some pivotal deviations from the source material, critics still praised this animated adaptation.
The Lego Batman Movie (2017)
Not every superhero film stars some burly man in tights and cape: some of them feature tiny Lego figures from virtually every Warner Brothers franchise. The Lego Batman Movie stars Will Arnett as a Lego version of the Caped Crusader, and he's just the first in the long list that is this film's star-studded cast.
This original story follows Batman as he learns to depend more on the help of others and also takes a look at his love/hate relationship with The Joker, voiced by Zach Galifianakis. The movie is also a treasure trove of references for fans of DC to spot, and even some more obscure ones that can only be caught in repeat watches.
Planet Hulk (2010)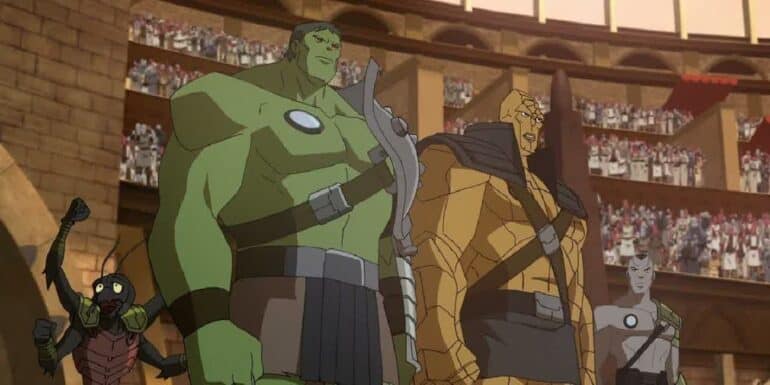 One of the most criminally underrepresented comic book heroes in live-action films, Planet Hulk is one of the Incredible Hulk's best storylines to date. While the events of the "Planet Hulk" arc were partially adapted in the MCU film Thor: Ragnarok, this animated adaptation shows us the whole story of Hulk's out-of-this-world adventure.
When he is ejected into space, the Hulk lands on an alien planet ruled by a powerful tyrant known as the Red King. Seeing his superhuman skills for combat, the Red King puts the Hulk in his arena, where he must learn to fight alongside new allies if he hopes to survive this brave new world.
Suicide Squad: Hell to Pay (2018)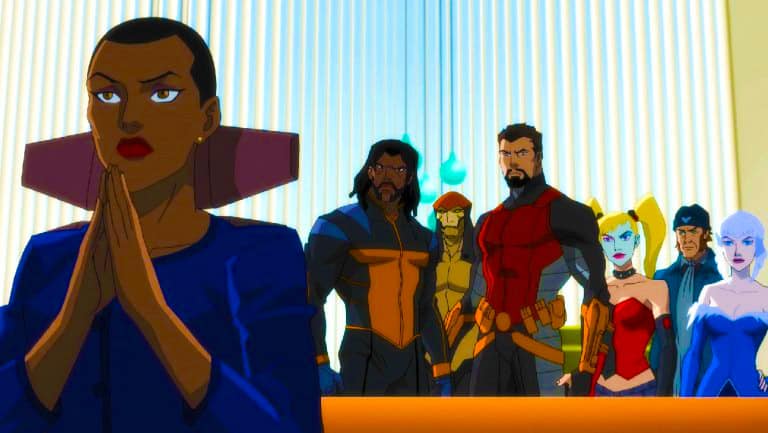 While the live-action adaptations of the Suicide Squad have been, let's say, bumpy, the morally dubious superteam has had better luck in the realm of animated flicks. 2018's Suicide Squad: Hell to Pay reunites the team to carry out a high-stakes heist, one that could very easily cost them their lives.
Featuring the voice talents of Christian Slater and Tara Strong, Hell to Pay is one of the finest adventures starring the group of oddballs that is the Suicide Squad. Unlike the rest of the films we've seen on this list so far, this movie was rated R by the MPAA. Keep that in mind as you hear the impressive amount of profanity throughout the whole movie.
Wonder Woman (2009) 
This Amazonian princess is undoubtedly the most popular superheroine in the world, so it's only natural that there's a DC animated film entirely dedicated to her exploits. The plot of this animated film is very similar to Wonder Woman's 20117 live-action movie, which is based on the revised origin story of this legendary character.
Wonder Woman follows Diana as she meets USAF Colonel Steve Trevor, eventually falling in love with the man and learning to care for the lives of mortals. Beautifully drawn and animated, this is a solid film that transcends the medium and stands as one of DC's finest animated movies.
Batman: The Dark Knight Returns, Parts I & II (2012 & 2013)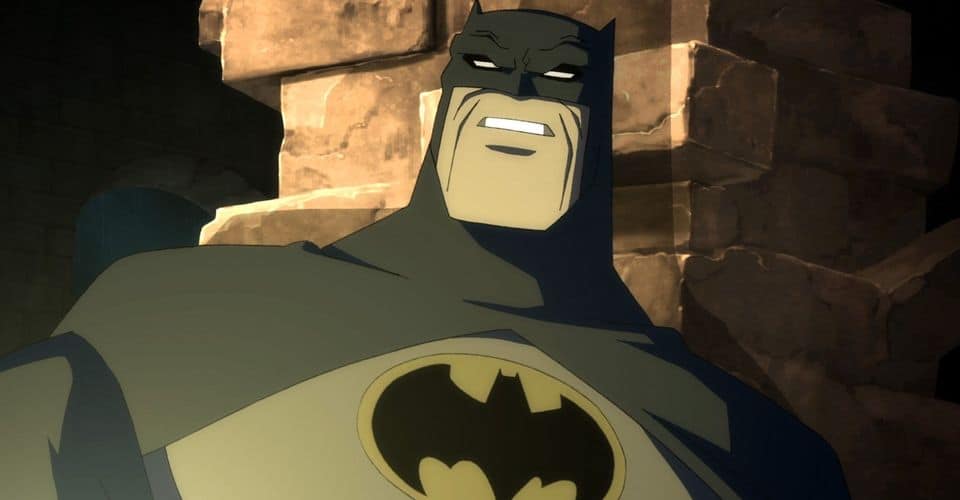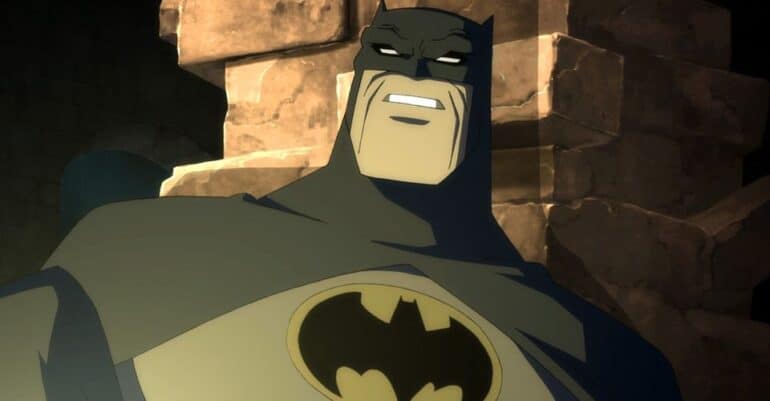 Ok, we might be cheating a bit for this one, but it's impossible to talk about Batman: The Dark Knight Returns Part I without mentioning its equally stunning sequel. Released in 2012 and 2013, these two animated films are an adaptation of The Dark Knight Returns, a Batman story set in the not-so-distant future.
Tired and old, Bruce Wayne's unending labour as Gotham's defender is proving to be too much for just one man to handle. After a ten-year hiatus, Batman is ready to return to patrolling the nights; but can a 55 years-old Batman instil the same fear he once did?
As impressive as these animated films are, we almost got what could only be described as a masterpiece. In the early 2000s, a live-action adaptation of The Dark Knight Returns was in the works, and the studio chose none other than Clint Eastwood to play the aged Bruce Wayne.
For many people, Batman: The Dark Knight Returns is the best animated superhero film ever.
The Incredibles (2004)
Long before Disney acquired Marvel, the studio toyed with the idea of creating their own superhero team. The result was 2004's The Incredibles. It might not feature any well-known superhuman, but this family of supers is one of the most soulful superhero teams in the business.
Considered one of Pixar's finest films by many critics, this film proves that you don't need brand recognition to develop a successful superhero flick. A touching look at what a superhero family would look like, this is a film that you should definitely watch at least once, even if you're not all that big on superheroes.
Spider-Man: Into the Spider-Verse (2018)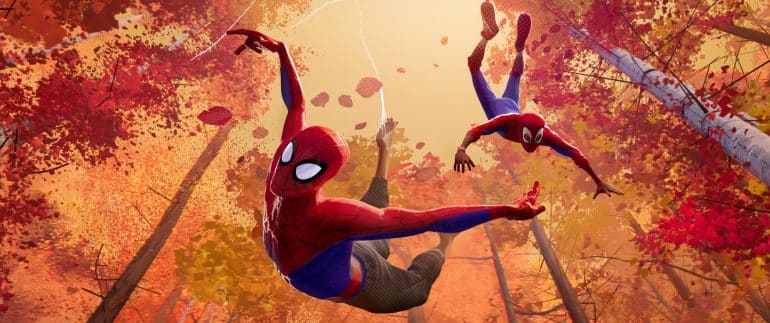 One of the main reasons why animated superhero films are so appealing to fans is that it's the closest you'll get to a comic book brought to life. At least, that used to be the norm, until 2018's Spider-Man: Into the Spider-Verse broke the mould of what an animated superhero film could look like.
This is easily the most vibrant animated film ever made: every frame of this movie could be considered a work of art, and the intriguing plot and charming characters are just the cherries on top of this amazing cinematic dessert. Into the Spider-Verse is a love letter to all of the things superheroes stand for and teaches us that a true hero can be found inside any of us.
Tell us, what do you think the best animated superhero films are? Are we missing any?