A group of Hollywood execs were meeting in a room. I assume cigars and brandy was present. The youngest of them, a sprightly chap of a mere 80 years said, "by Jove old boy, what is that thing that the youth are spending all their time on these days? Is there any way we could make a movie about that?" "I do believe that's those dang watchumacalits – smartphones and the like," replied his colleague, a multi-millionaire producer. "Well," said the first man, "let's make a horror movie about that – some sort of thing where the phones that they love so much try to kill them or some such. It'll show that we're still in touch with what's going on with that generation." "Capital idea!" answered the second man, before returning to his drink, which happened to be older than the target market for his next film, Bedeviled.
I bring up this imagined anecdote to try and cope a little bit better with Bedeviled after viewing it. The film features a sort of Freddy Krueger crossed with the Ring – you get an invitation to download an App, and in return you get Siri, except she's an evil clown and named Mr Bedevil. Mr Bedevil does not care for young folk much and takes delight in finding ways to use people's smartphones to organise their deaths. If you try and destroy your phone, it finds its way back to you. Only through extreme plot contrivance can you uninstall the app and save yourself.
A group of handsome and beautiful young teens run around and scream for a while. I hate them and wish for their deaths. I am rewarded with their deaths soon enough. The main ones seem to survive. There is a plot twist right at the end that shows the evil is not truly dead.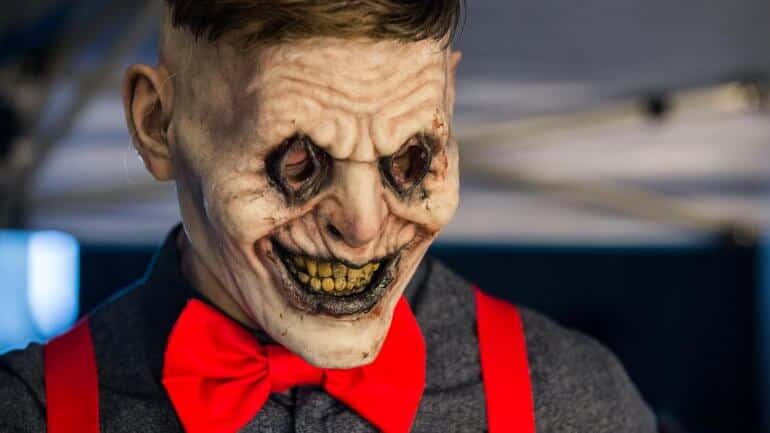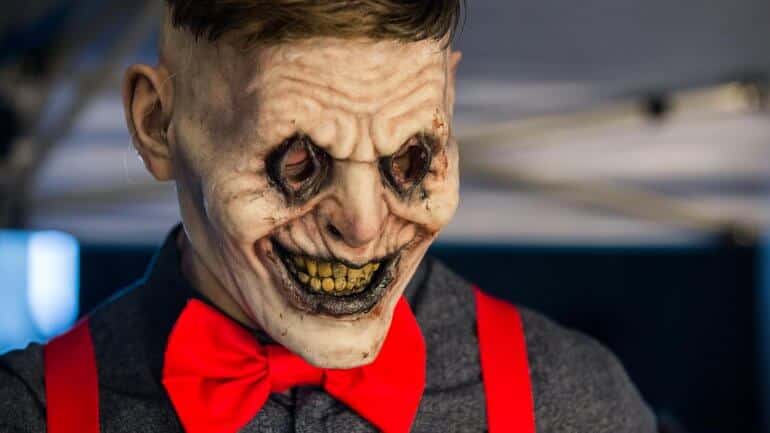 Bedeviled is a horror movie like 90% of those churned out this decade – it has one sort-of gimmick and believes that this gives it originality, when in fact all it is is a ripoff of a few other ideas that were better. The Conjuring and Insidious were some of the better horrors of the past decade, and they were good despite using old tropes. You don't have to reinvent the wheel to make a good horror, it comes down to execution and atmosphere. And the screaming teens being hunted down meme is extremely old at this stage. Let's all move on as a culture.
I hope the movie execs lost money on Bedeviled.