When someone whispers the name Battletoads, NES players should feel goosebumps. Despite it being a video game created to capitalise on the Teenage Mutant Ninja Turtles' success, it's become an iconic platformer. I mean, who wouldn't want to fight aliens as three anthropomorphic frogs named Rash, Zitz and Pimple?
Now, nearly 30 years after the original's release, the 'toads get mad, bad and crazy on Windows. Developed by Dlala Studios under the supervision of Rare (the original developer for the NES game) and published by Xbox Game Studios, this title has gone relatively under the radar. It isn't such a bad thing, though, since some of the best gems are the ones with little to no hype.
Much like Streets of Rage 4, Battletoads is a throwback to the days of side-scrolling beat-'em-ups. It thrives on nostalgia and targets those who crave button-mashing over complexity. It's completely self-aware and leans more on the past than trying to reinvent the wheel.
At times, it's difficult to tell if you're in a cartoon or a video game, as the characters talk like they're straight out of a Fred Wolf Films production and the storyline resonates like Whose Line Is It Anyway? where everything is made up and the points don't matter. It's the kind of late '80s/early '90s silliness that's lacking in most modern children's programming. Plus, the hand-drawn aesthetic is simply the best thing that's happened in 2020.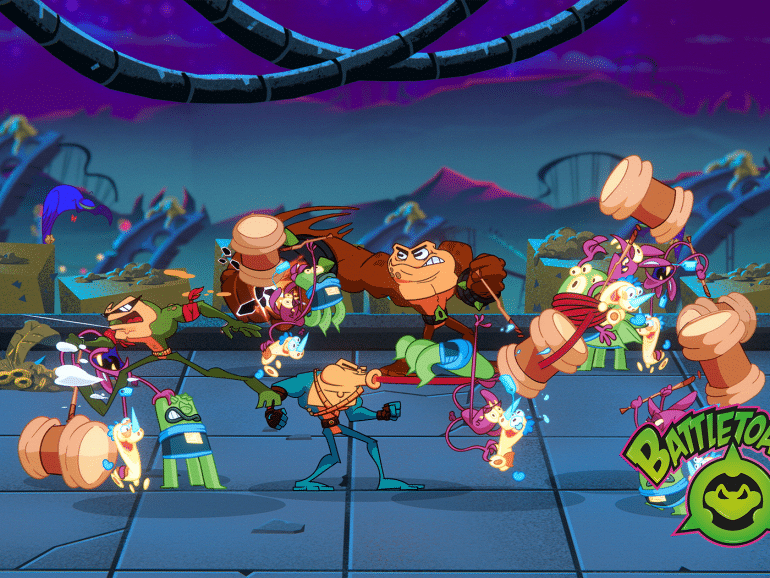 Moving onto the actual gameplay, you're able to switch it up between the three 'toads. Naturally, each has his own hilarious specific move set and strengths. Pimple is the powerhouse who'll flatten everything on-screen, while Rash is the flashy speedster and Zitz is the balanced Leonardo-esque character. It's important that you switch between the characters wisely, as one of them might be better suited for a task than the others.
Much like the original title, though, Battletoads is difficult. OK, maybe not as unforgiving as the original, but it doesn't ease you in. As soon as the level starts, you need to be on your guard because the enemies come at you. And that's the thing—there are so many of them. They aren't useless Foot Soldiers who act as fodder until the boss; they're threats in their own right.
Like the old days, you keep having to switch from left to right to make sure you hit all the enemies—unless, of course, you have a special attack that covers a 180 range. Unfortunately, there are moments when collision detection fails, so your attacks don't land when all physics and logic indicate they should.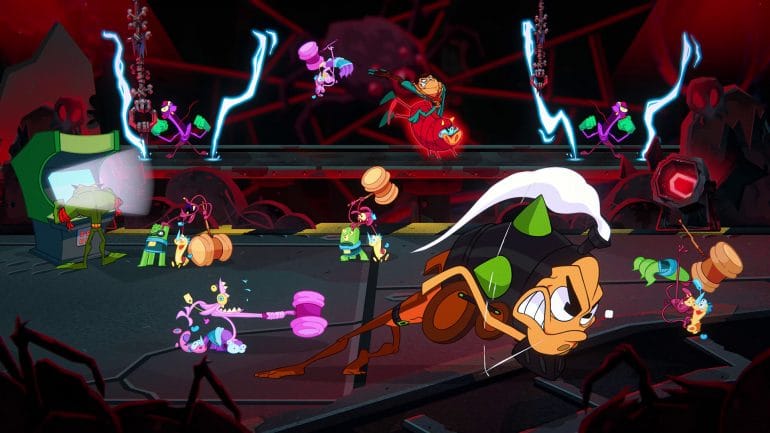 In addition, Battletoads advises you to use a controller instead of a keyboard, and you should heed the warning. It's next to impossible to execute all the attacks in a fluid motion, as you'll need to navigate you fingers like you're playing a power metal solo. Invest in a controller if you don't already have one.
Oddly enough, Battletoads doesn't allow online multiplayer. Couch co-op is possible, but since you probably don't want any of your friends in your home right now, an online multiplayer option feels like a missed opportunity. It's bizarre, because there's really no reason for it to not be here.
If you're looking for a slice of nostalgia after completing Streets of Rage 4, Battletoads is your next jam. While it might not be as nuanced or polished as the former, there's a kind of magic to it that'll transport you right back to 1991.