I've had my doubts about Battlefield V for some time now, and after playing it, I'm more conflicted than ever. On the one hand, it's a breathtaking portrayal of World War 2, a game you simply must play, but on the other, it's an exceptionally frustrating experience.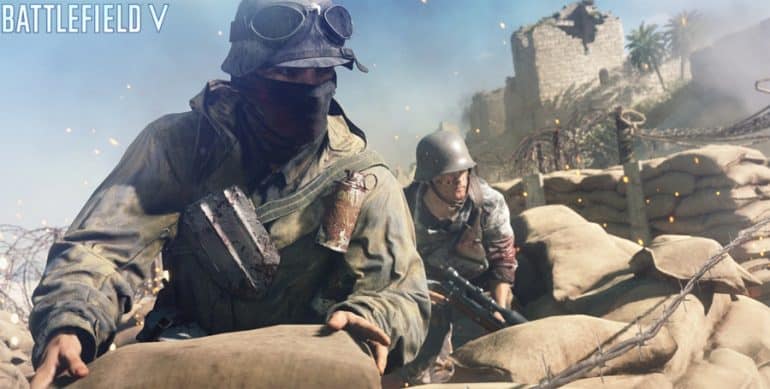 Let me paint you a picture
The scope of your rifle—a Lee Enfield—is trained on the head of an opposing soldier; he has no idea you're there. Before you can fire, an artillery shell hits the building you're in, and it erupts around you. Your vision is hazy, your ears ringing, but you've managed to reach some semblance of shelter—a small staircase – as bullets rain down around you.
Before you even have time to consider the threat of a follow-up shell, a tank—it's friendly—comes careening through what remains of the building, seeking shelter from a bombing run by a daring pilot. All of this happens while smoke and debris fill your screen, and light rays find their way through holes in what's left of the roof above, glistening in the dust. And then textures around you start to flicker, your sound starts to stutter, and the game crashes.
Battlefield V is a buggy mess.
If you're a Battlefield veteran, you're probably not surprised at all. That's just the way it is, and it's no different here; Battlefield V is a buggy mess. From severe texture pop-in and weird animation artefacts to server lag that causes all sorts of hell, particularly if you're airborne when the connection goes to pot, I experienced a whole gambit of issues.
This reminds me of Battlefield 4 and numerous issues it had at launch, but that game turned out great in the end, so there's hope for Battlefield V, right? Maybe, but I'm getting tired of half-baked games being released by companies that should know better, expecting us to hang around until it works right.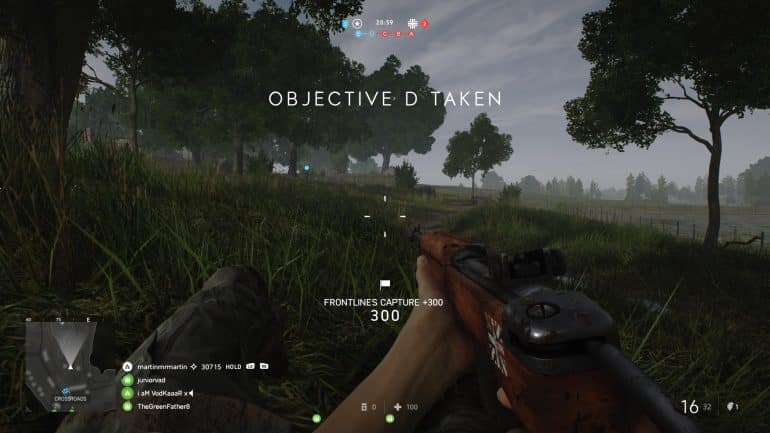 The best shooter of 2018 should've released in 2019
In Battlefield V's defence, it can be a spectacular experience like no other. No other game allows infantry and armoured vehicles to clash in crumbling cities—a test of skill, teamwork and loadout—while aircraft dogfight in the skies above. Throw in an atmosphere and level of fidelity that has to be seen to be believed, and DICE has crafted something extraordinary.
…it still comes together to make Battlefield V feel like a shooter without equal in 2018…
It's a pity you're guaranteed to experience at least one issue every time you jump into a new game. If you didn't, you would have noticed the incredible attention to detail every map receives. Everything from the weapons and vehicles to the newly polished roles of each character class feels good – even structure building. There's definitely some balancing and fine-tuning needed, but it still comes together to make Battlefield V feel like a shooter without equal in 2018.
In that respect, I can report that the saying 'only in Battlefield' remains truer than ever. Unfortunately, you're also going to contend with the sorts bugs you can only experience in a Battlefield title too.
By the way, where the heck is the rest of the game?
The inclusion of a singleplayer campaign is a nice touch after Black Ops 4's exclusion of one; it's a fairly good one too. You would think that this would have given Battlefield 5 the decisive edge when it comes to buyers stuck on the fence about which one to buy. That's not the case, however.
You see, as unimaginative as it was to include a Battle Royale mode in Black Ops 4, at least it's in the freakin' game. Battlefield's own version of the (now) prolific game mode isn't due until March 2019. At least you can play co-op with some friends while you wait. Oh, you can't; that's not in the game yet, either. Even the singleplayer campaign isn't complete, with one of the chapters still on the horizon.
I'm not saying what's there isn't worth playing – it is. The campaign can be gripping at times, and is worth a playthrough, while the multiplayer—Grand Operations especially—is easily worth the price of admission. That doesn't change the fact that I feel ripped off; that's unsettling. to say the least.
Should you buy it?
Why is Battlefield V so short on content on launch? It's a question I've been asking myself for the past week or so now, and I think I know. To get around the fact that EA can no longer make money from abusing crates or selling an overpriced Premium Pass, they're going to need people to stay interested in the game for at least another year – so it keeps selling.
How are they going to do that? My intuition is that EA plans to stagger the release of content, to keep us coming backing for more. Throw in the inevitable microtransaction push, and Battlefield V, good as it is, leaves a bitter taste in my mouth.
I think Battlefield V is probably still worth a purchase; at the very least, you're not paying for the content releasing in the future. You're also going to have an incredible amount of fun along the way when it works right. Still, this is one you're going to have to consider carefully.
The Review
Battlefield 5
Throw in the inevitable microtransaction push, and Battlefield V, good as it is, leaves a bitter taste in my mouth.
PROS
High level of fidelity
Character classes feels polished
Good Single player campaign
CONS
Feels incomplete at times
Review Breakdown
Storyline

0%

Gameplay

0%

Graphics

0%

Replay Value

0%

Sound and Music

0%