Based on the popular Batman comic book series by Jeph Loeb and Tim Sale, Batman: The Long Halloween, Part 1 is the first of a two-parter that adapts the seminal storyline for the small screen. But does it deliver in the same way?
Clouded in a murky atmosphere, the story in Batman: The Long Halloween, Part 1 follows the early days of Batman's career. He joins forces with Police Captain James Gordon and District Attorney Harvey Dent to rid the city of a murderer plaguing Gotham's Falcone criminal organisation.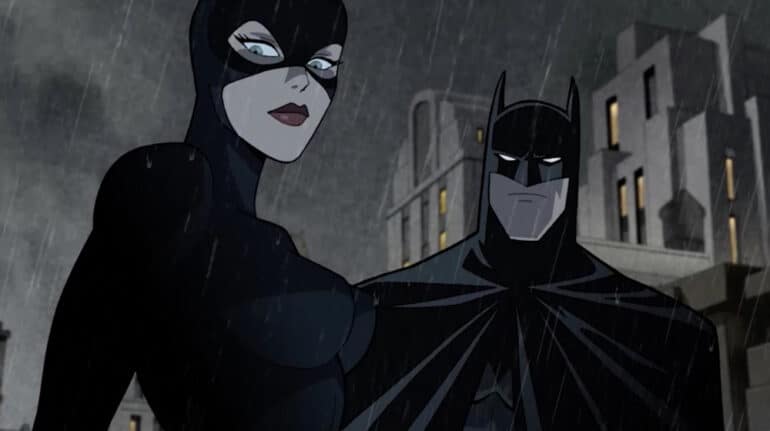 Jensen Ackles is joined by Naya Rivera as Selina Kyle/Catwoman, Josh Duhamel as Harvey Dent/Two-Face, Billy Burke as Commissioner James Gordon, Katee Sackhoff as Poison Ivy, Titus Welliver as Carmine "The Roman" Falcone, Julie Nathanson as Gilda Dent, David Dastmalchian as Calendar Man & The Penguin, and Troy Baker as The Joker.
You'll admit, that's quite an impressive line-up of talent.
Sergio Pereira provides a reaction that you'll want to hear, telling you if it's worth your time or not. So, make sure you listen to our Batman: The Long Halloween, Part 1 review!