The following contains spoilers about Batman: The Adventures Continue #1, written by Alan Burnett and Paul Dini and art by Ty Templeton and Monica Kubrina. Out now on ReadDC, ComiXology, Kindle, and more.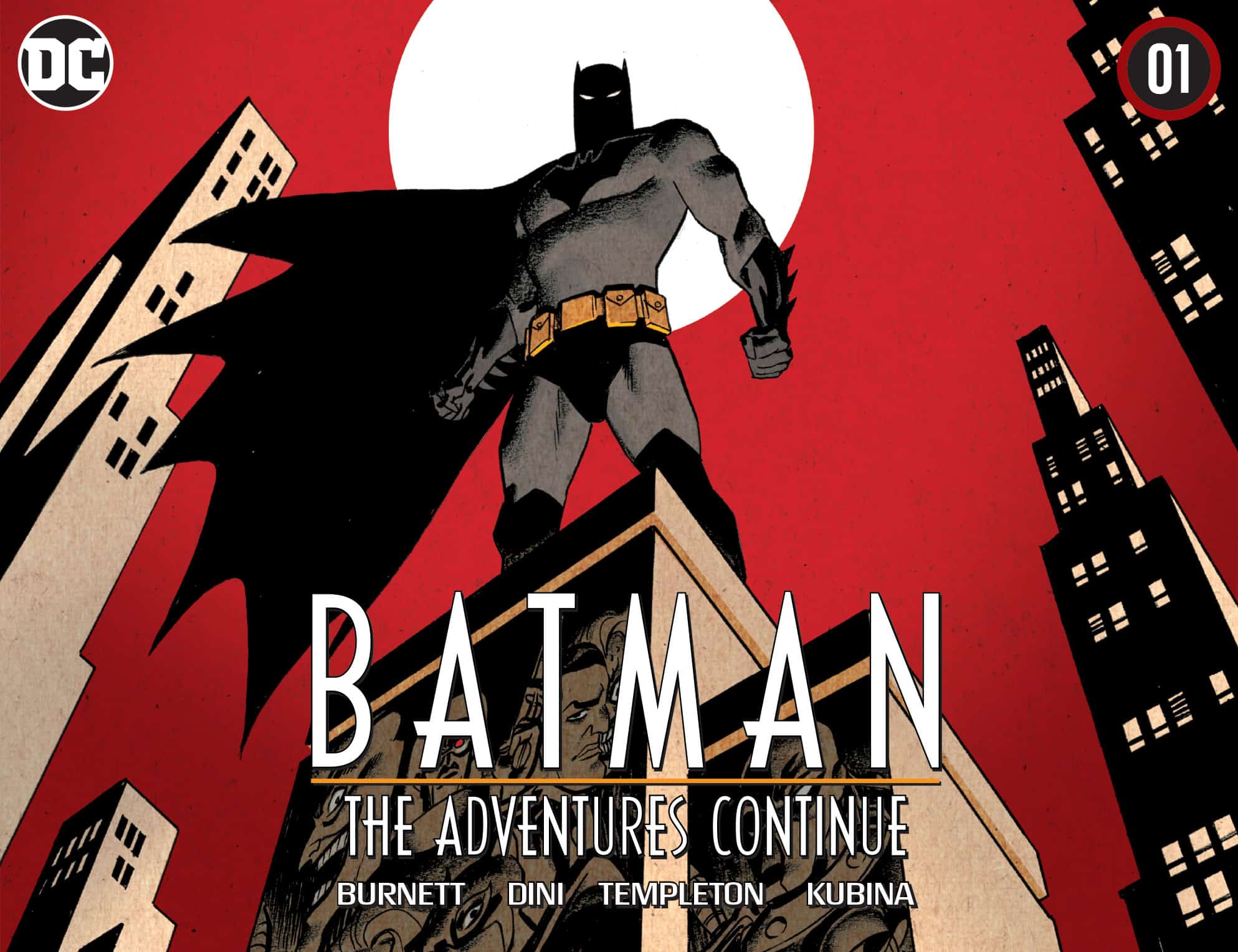 As the shipping of comic books is halted due to the effects of the coronavirus (COVID-19), Batman: The Adventures Continue #1 is a glimpse of how comics will likely be released in the future. This digital-first release takes place after the events of The Batman Superman Movie: World's Finest and sucks us back into this wildly popular iteration of the Dark Knight.
Of course, this means it's set in the universe of The New Batman Adventures where Batman and Tim Drake are still the Dynamic Duo, Dick Grayson is Nightwing, and Batwoman is also on the scene. For those who are unaware, The New Batman Adventures was a continuation of Batman: The Animated Series, though with a slightly different art style and approach.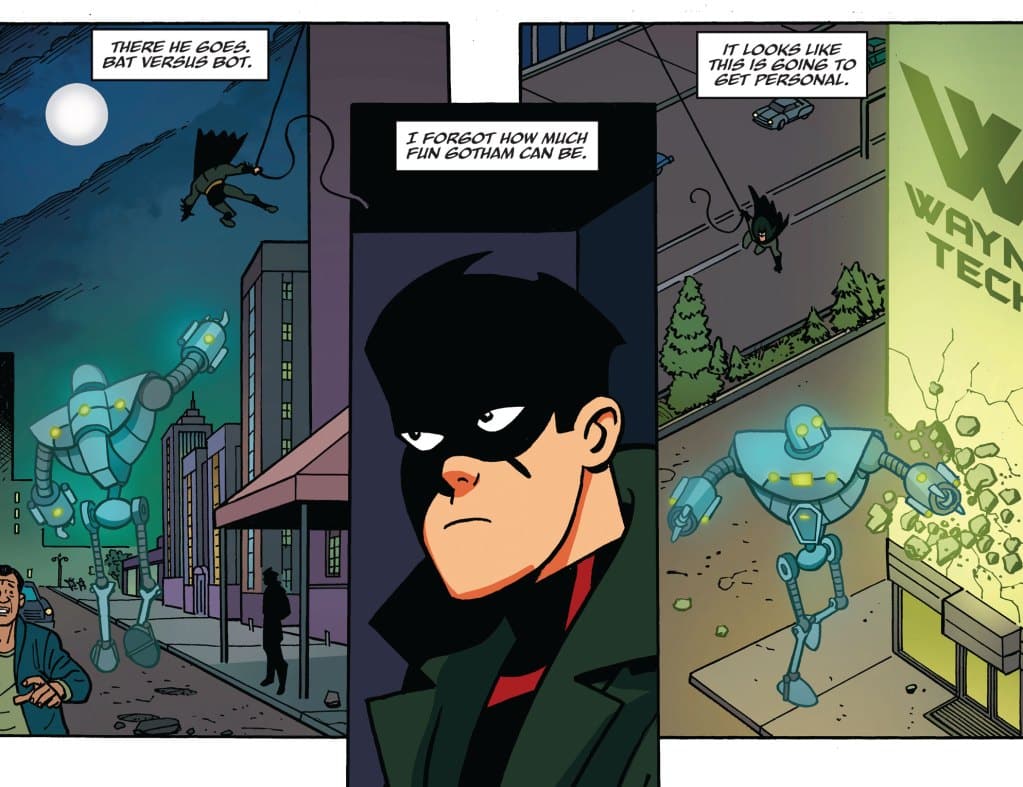 There's an instant comfort staring at the artwork and being transported back to the TV show and all the fond memories associated with it. Even though Batman: The Adventures Continue #1 is a tame first issue by normal standards, the familiarity of this world makes it feel as if you don't need a huge opening—and that's kind of the intention here.
"Fans familiar with the Batman of The New Batman/Superman Adventures will be right up to speed," Dini told DC Comics. "Alan and I approached the writing with the idea that we were doing the season you might have seen if we had not put the series aside to do Batman Beyond."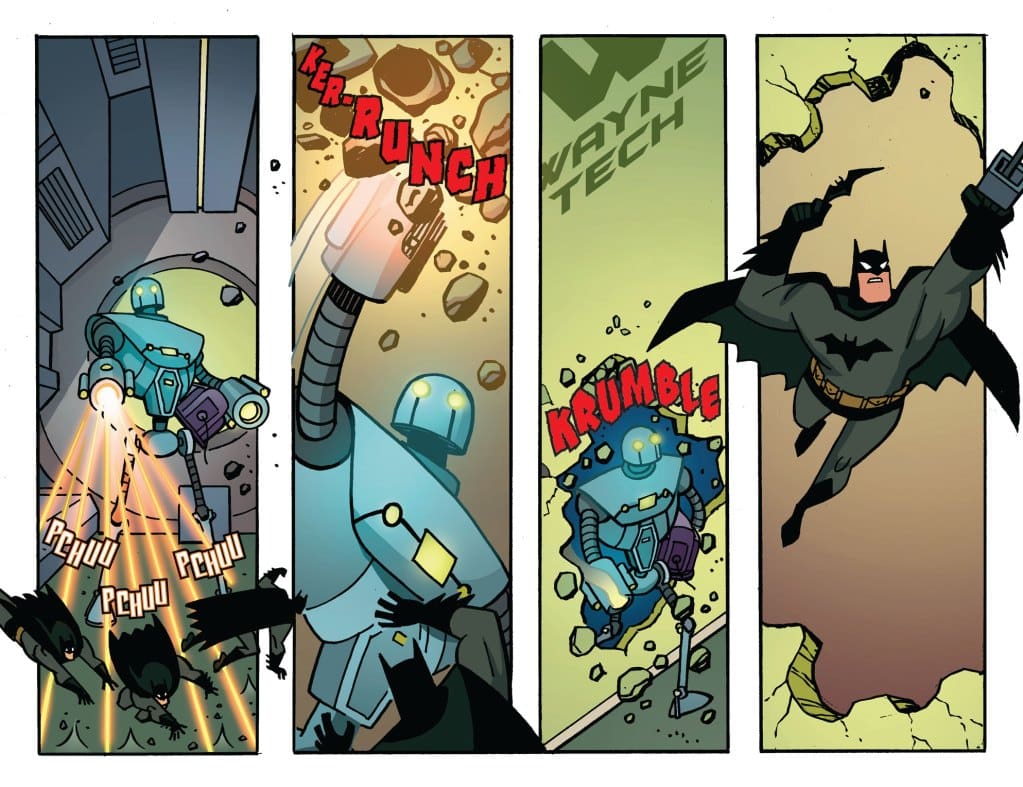 What's immediately evident is, this comic won't only be about Gotham City's heroes and villains. Lex Luthor makes an appearance in the first issue, while there's also mention about Superman's sudden disappearance—something that piques Bruce Wayne's attention. More importantly, readers get a first peek of Jason Todd in the opening pages. As everyone knows, the DC Animated Universe (DCAU) skipped over Todd's time as Robin, jumping straight from Grayson to Drake. Todd's introduction, though, is sure to kick the hornet's nest and rectify the sins of the past. Will he be a friend or foe? That remains to be seen.
Lighter in tone and easy to follow, Batman: The Adventures Continue #1 is the type of comic book the world sorely needs right now. It's the kind of nostalgia that's soup for the soul, as it delights older and new fans alike with its timeless quality. It doesn't try to reinvent the wheel and present itself as a "modern-day" revamp or whatever. Instead, it embraces its roots and reminds us why the DCAU was one of the greatest eras in animation.