Batman and Superman continue their battle against The Batman Who Laughs. The crazed menace is infecting various heroes, turning them evil. Shazam has been infected and wants to infect Superman. Can the heroic duo stop Shazam and The Batman Who Laughs' insane plan?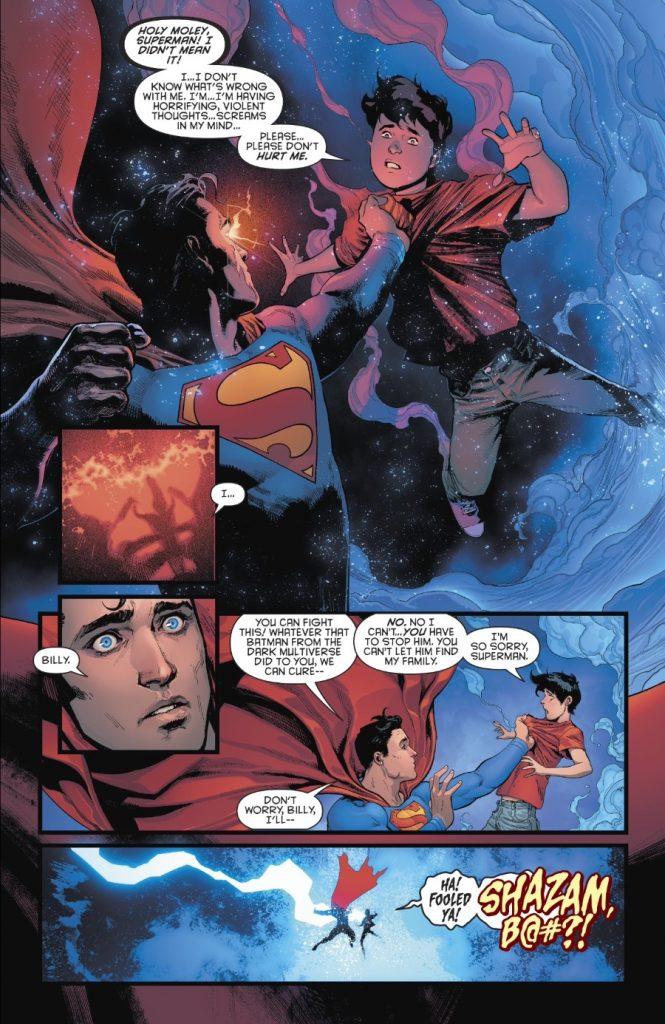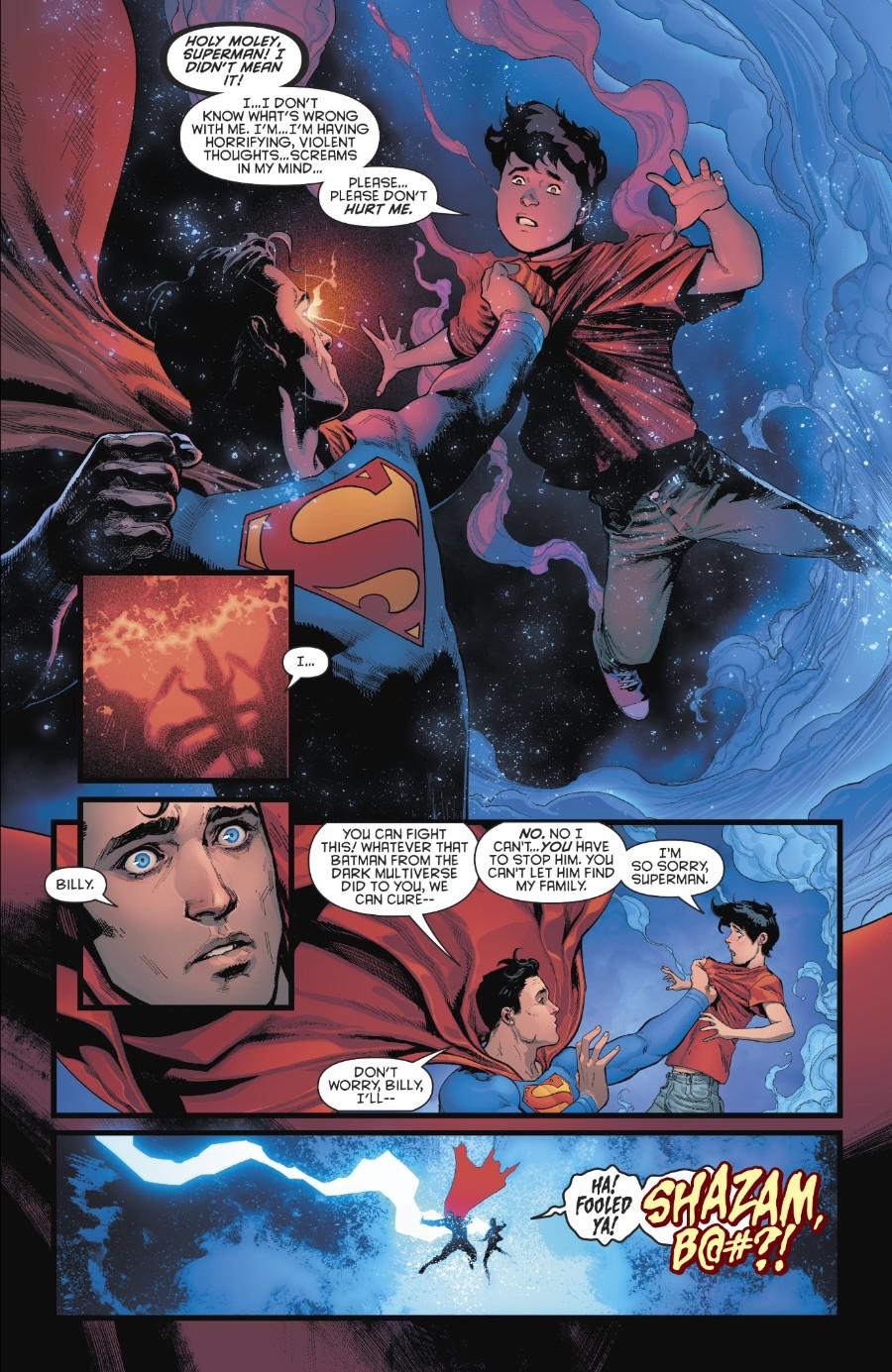 After only two issues, Batman/Superman is already one of the best DC titles.
Joshua Williamson does such a good job telling the story. What makes it compelling is its villain, The Joker Who Laughs. Love or hate him, the character adds menace and intrigue.
Another strong suit is the interaction between The Man of Tomorrow and The Dark Knight. Their opposing personalities can cause tension, but their friendship and bond are ever-present. It's a thrill following them as they try to solve the case together, especially in a story with good, lively pace, expertly mixing dialogue and action.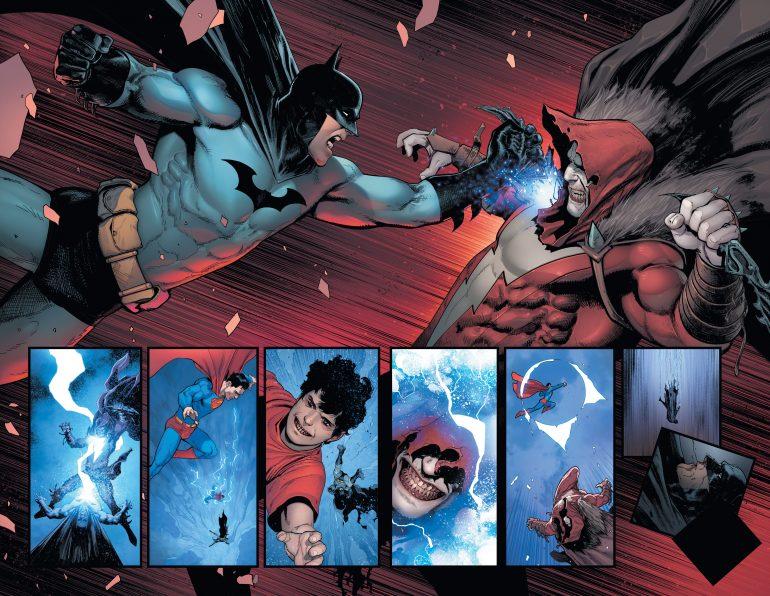 The opening fight scene between our two heroes and an evil Shazam is magnificent. Shazam's evil alter ego is disturbing. He exists as a genuine threat to Superman and Batman and taking him down is a real challenge.
The artwork depicting the battle is jaw-dropping. With Superman and Batman drawn exquisitely. The panels flow so smoothly, each frame of action perfectly composed. The colour work is similarly, mind-blowing especially when light reflects off surfaces and faces. The panel of Batman looking up from the ground to an airborne Shazam is just one example of this.
I can't wait to find out who else has been infected and how Batman and Superman foil The Batman Who Laughs' evil scheme.
The Review
Batman/Superman #2
Excellent writing, good characters and great artwork make the Batman/Superman series one of the best titles available at the moment.