Can somebody please tell me why Batman: Soul of the Dragon isn't a live-action film?
Don't get me wrong, I love animation and believe that many of DC's animated films outshine their live-action counterparts. Green Lantern: First Flight, Batman: Assault on Arkham, Constantine: City of Demons and others put their live-action versions (GL, Suicide Squad, Constantine, etc.) to shame. And with DC films now being allowed to exist in their own unconnected, stand-alone universes, there's a place for Elseworlds stories.
It's the 1970s, and Richard Dragon – international super-spy and master of Kung Fu – is on the trail of Jeffrey Burr and his criminal Kobra cult. While Kobra plans to open an ancient gateway that could bring about the end of the world, Dragon seeks old allies to help him put an end to their scheme. His first stop? Gotham City, where he hopes to recruit his old friend Bruce Wayne and others to his cause.
What he doesn't know is how each of them has changed, and who they've become.
Bruce Wayne now leads a dual existence, fighting crime as the mysterious Batman; Lady Shiva has become the head of a part of Gotham's criminal underworld; and martial arts teacher Ben Turner has spent years as Bronze Tiger, Kobra's most feared adversary. If the team is to unite, they must put their differences to one side for a greater good…
So again I ask, why wasn't Batman: Soul of the Dragon a live-action film?
Because not only is this a great animated film, but it's also better than most of the actual DC movies out there. It's so good that it's not hard to imagine it could have beaten Marvel's Shang-Chi film to the punch, making Richard Dragon the "next big thing" comic book hero.
Richard Dragon has had a long, confusing history in the DCU. He's been a thief, a spy, a student, a teacher, a hero and a villain… and this latest incarnation is excellent. He's a sassy, savvy man of mystery who's part Bruce Lee, part James Bond, and all hero. Of course, it also helps that Batman: Soul of the Dragon backs up his swagger by telling one of the most compact and well-told stories to date.
Oh, and Batman's in it too. Not that it matters much.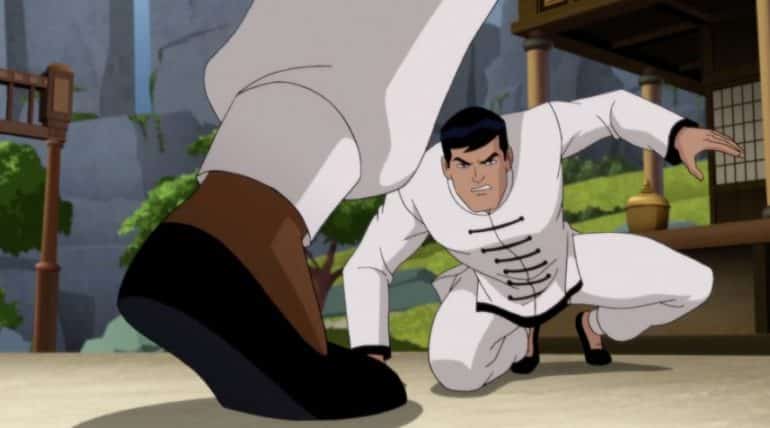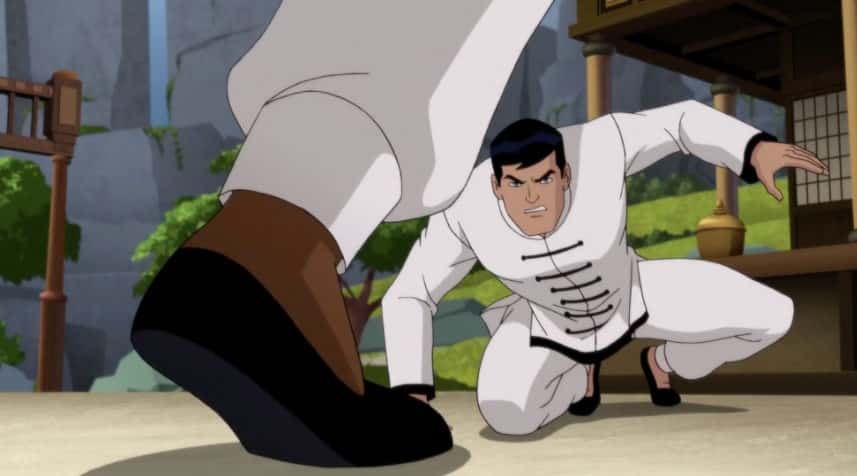 In the same way as Christopher Nolan's Batman Begins scored by emphasizing Bruce Wayne's humanity, creating a film about a vigilante who just happened to also be Batman, Batman: Soul of the Dragon is also a non-Batman Batman film.
As a character, the dark knight detective features rarely while Bruce Wayne (and his history) are on display regularly. Even then though, this isn't really his film. Despite the title prominently mentioning Batman, he's simply a team player and each character has plenty of time to shine.
Beyond the two obvious heroes Bruce Wayne and Richard Dragon, seeing Lady Shiva and Bronze Tiger – two of the most overlooked and underrated DC characters – portrayed so brilliantly is an absolute gift for fans. It's also great to see some consistency, with Kelly Hu and Michael Jai White returning to the roles (albeit from different franchise entries).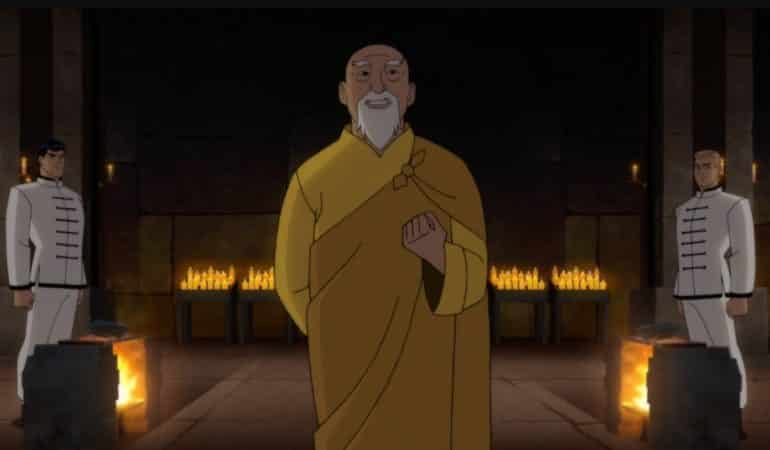 The '70s setting helps to lend Batman: Soul of the Dragon a unique vibe from other productions. There are a couple of anachronisms, of course, but thankfully the period on display is also toned down and never feels heavy-handed or played for laughs. The film especially excels during the fights, with the martial arts and body movements on-screen flowing far more smoothly than in most DC animated features. Meanwhile, the film homages everything from 007's best exploits to Enter The Dragon, in everything from the action sequences and car chases to the fantastic soundtrack, gloriously cheeky intro and opening title credits.
Aesthetics aside, the story is functional but fun, and gleefully skips along at a quick pace. There's always something happening to keep any viewer's interest, and any violence and language is dismissed in a playful manner without reducing it to a comedy. Also, for eagle-eyed fans, the film does a good job of throwing in plenty of DC lore and Easter eggs for those who are looking.
There are few negatives, although it's a little on the shallow side at times and the supernatural elements can be a bit much. It's also possible it may disappoint those who are specifically looking for an actual Batman film.
On the surface, Batman: Soul of the Dragon may seem just like those fun, cheap '70s throwaway exploitation films it's a homage to, but it's one that will likely also be a standout in the DC animated library for precisely the same reason.
The Review
Batman: Soul of the Dragon
Ultimately, Batman: Soul of the Dragon is a thrilling, action-packed slice of DC entertainment and a must-watch film for fans.