In Detective Comics #1011, Bruce Wayne is stranded on an obscure island. Deadshot has taken Bruce's colleagues and fellow businessmen hostage. Can Bruce stop Deadshot and rescue the hostages?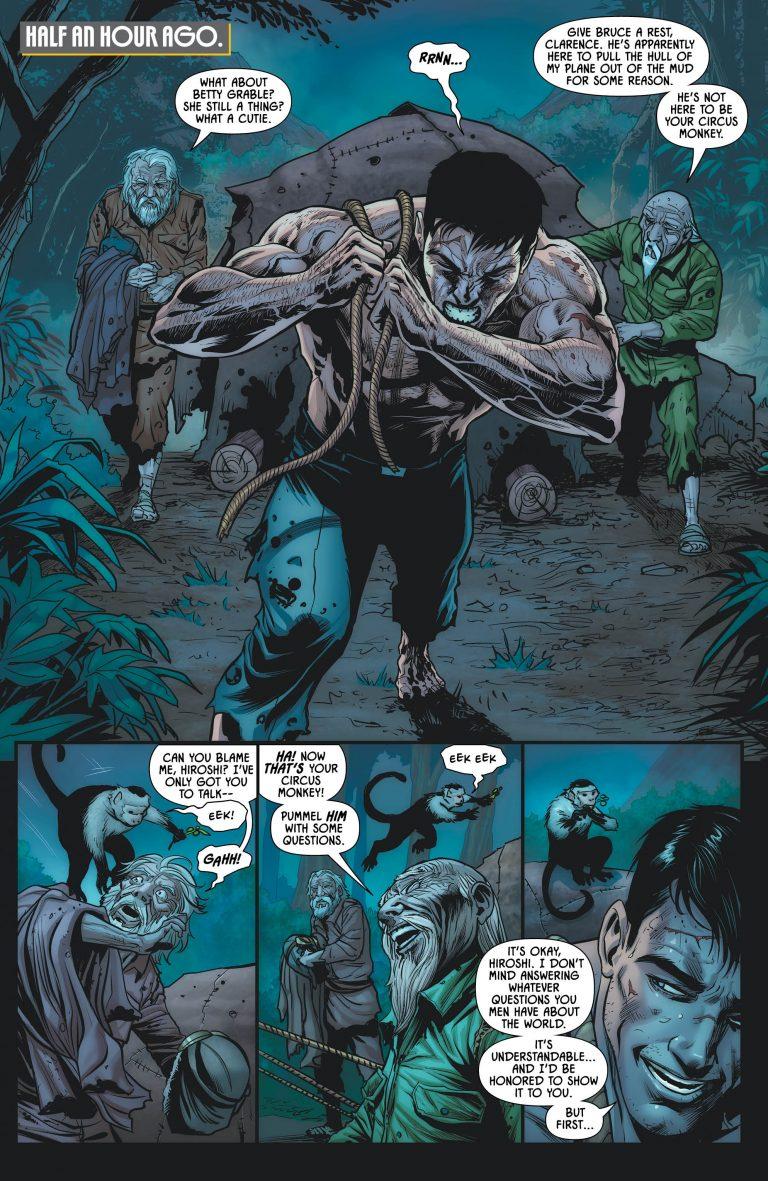 Tomasi strips the story down to a bare-bones jungle battle, Predator style. It's refreshing to have a story that focuses more on Bruce. Seeing him use his wits and ingenuity without any tech in a harsh environment gives the story an excitement and makes it fun to read.
Speaking of Bruce, it's peculiar that Deadshot has no suspicion Bruce could be Batman. Deadshot knows Bruce is on the island. When Bruce attacks Deadshot, he wears a cowl with pointy ears, like Batman's cowl. Seems a stretch that Deadshot is not the least suspicious. No matter though, as Tomasi tells a compelling story of two warriors doing battle.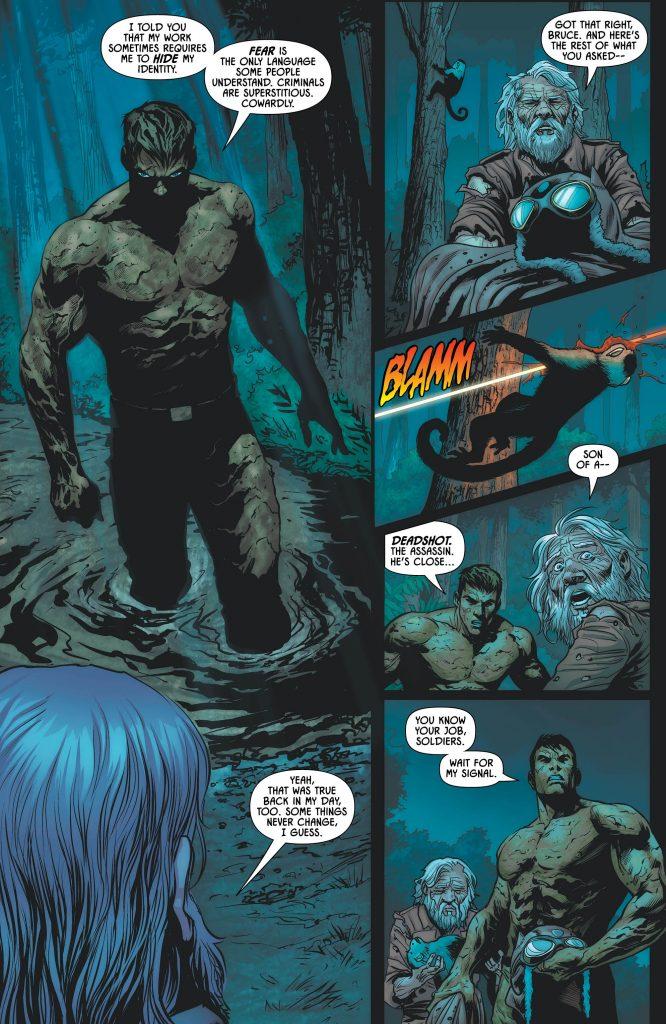 Christian Dunce's artwork is good. The fight between a masked Bruce and Deadshot has great movement. The final uppercut from Bruce that knocks Deadshot cold being the satisfying climax. Luis Guerrero's dark brown, grey and blue colour palette works great with the vegetation and night-time scenery in Detective Comics #1011.
The Review
Batman: Detective Comics #1011
If you're looking for a fun jungle showdown, with cool visuals, get this book.