It's no secret that Scott Snyder and Greg Capullo's Dark Nights: Death Metal embraces heavy metal and its subculture. It isn't just another Batman story; instead, choosing to lean into the loudness and power of shredding guitars, wailing vocals, and earth-shattering beats. It's death to all but metal!
Being fans of the book, it got us thinking about which rock stars you would associate with the main characters in the series.
It was a tough task, but here are our picks:
1
Batman – Andy Biersack (Black Veil Brides)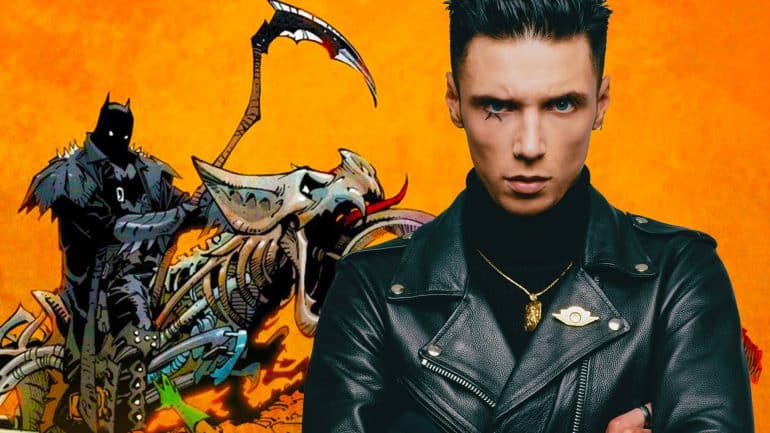 Look, we're not just including Andy here because he voiced Batman in the first episode of Dark Nights: Death Metal. He embodies the Caped Crusader in several other ways, too.
For one, he has a legion of fans who worship him. Wherever he goes, they will follow him to the ends of the Earth (sound familiar?). Two, he's showy just like the Dark Knight. From the elaborate stage shows to flashy album covers, he believes in the power of theatrics much like the guy who dresses like a giant bat and has tons of expensive toys. And finally, have you heard this dude's voice? That deep baritone is literally Batman's dream voice.
2
Superman – James Hetfield (Metallica)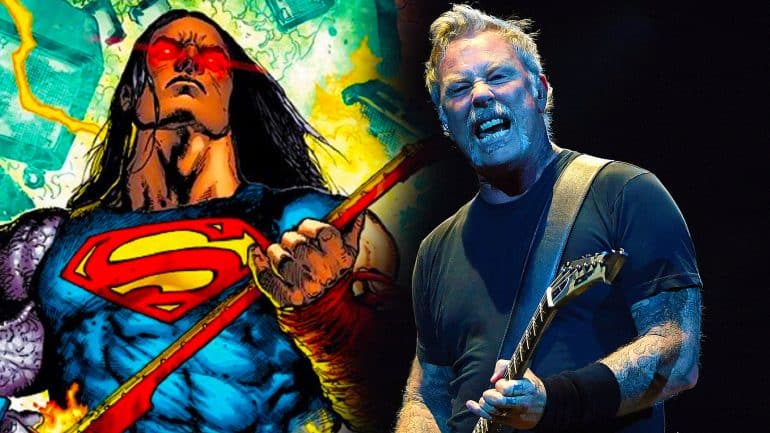 Um, hello? Have you ever seen anyone else rock a mullet like Papa Het? Not only does he look like the most powerful man in heavy metal, but he's also one of the most popular figures to successfully make the business-on-top-party-at-the-bottom look cool. In other words, he's Superman—both in appearance and character.
In Dark Nights: Death Metal, the Man of Steel shows off longer hair (all the better to headbang with, my dear) and a rocky arm because he, ahem, rocks. As a leader and general at the forefront of any battle, he's just like Metallica—ready to weather any storm even when genres and tastes change. No matter what happens, Superman and James will always be at the top of mountain, acting as beacons of hope and inspiration.
3
Wonder Woman – Doro Pesch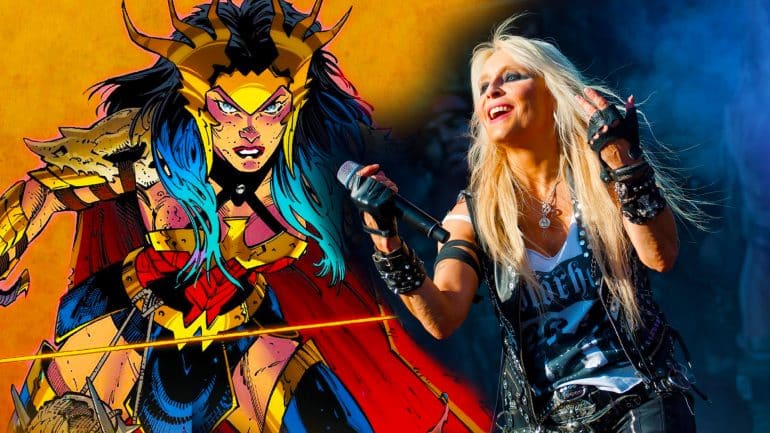 Only a queen is fit to represent a queen, and there's no bigger royalty in heavy metal than Doro. When she raises those horns and opens her mouth, you better be ready for the battle cry of the gods.
Wonder Woman fulfils the same role in Dark Knights: Death Metal. She's in full control—both as a leader and the heaviest hitter of the lot. You don't want to get into a slugging match with Diana, because she'll put you down faster than a Twitter troll will a brand-new trailer for CW show. And let's be honest here, her costume in this series is metal AF.
4
Harley Quinn – Taylor Momsen (The Pretty Reckless)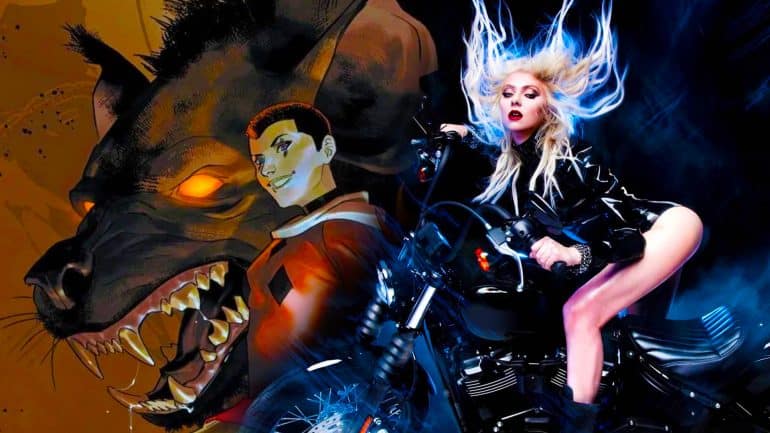 As the ultimate rebel and wild child, Taylor has shed her child actor label, becoming a bona fide rock star with The Pretty Reckless. She's unapologetic and unquestionably authentic, as she lives life by her rules and terms.
Since kicking the Joker to the curb (and in the groin), Harley has taken back the power to her life. She's weird. She's a freak. But she's absolutely proud of who she is. And why shouldn't she be? There's always space in a team for a rebel who challenges the status quo and ruffles things up a bit—and that's exactly what Harley's role in this story is.
5
The Batman Who Laughs – Tobias Forge/Papa Emeritus (Ghost)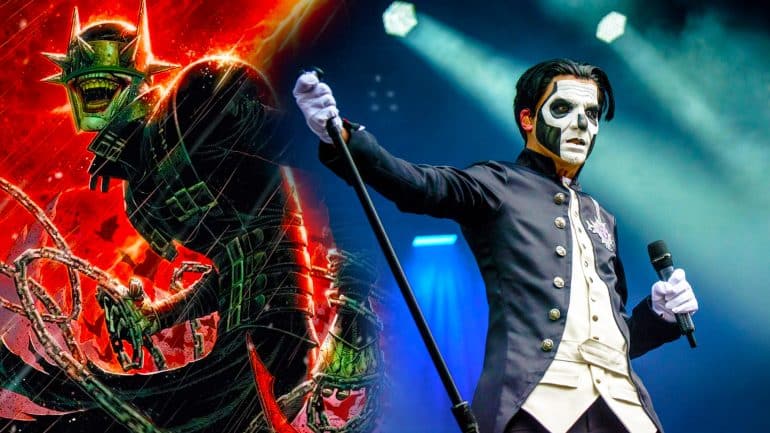 Name us a bigger villain in the heavy metal scene than Ghost right now. As a popular theatrical band, the group has become detested for breaking out and achieving commercial success, because musicians are meant to be homeless (apparently). At the heart of it all is Tobias—the mastermind behind Ghost and the current pariah of the heavy metal scene.
The Batman Who Laughs finds himself in a similar predicament. Already, so many people have complained that he's overexposed and absolutely everywhere—turning against him because of his unbridled success and fanfare. Well, what would you like him to do? It isn't his fault that he's shown how good it is to be bad…
Tell us, which other rock stars do you think embody the characters in Dark Nights: Death Metal? Vote for your favourites above!