It's a shame that Batman: Damned #1 will be mostly remembered for showing us Batman's little Dark Knight and not everything else in the book. Really, it's tragic, because Brian Azzarello and Lee Bermejo have knocked it out of the park again – just like they did on Lex Luthor: Man of Steel and Joker.
First off, if you're one of those peeps who want bright and happy stories where everything is PG-13, this isn't for you. Batman: Damned is mature, violent, and a good indication of what we can expect from DC's Black Label subsidiary. That's okay, though, because how boring would it be if every storyline was the same and characters shared shawarmas after a battle?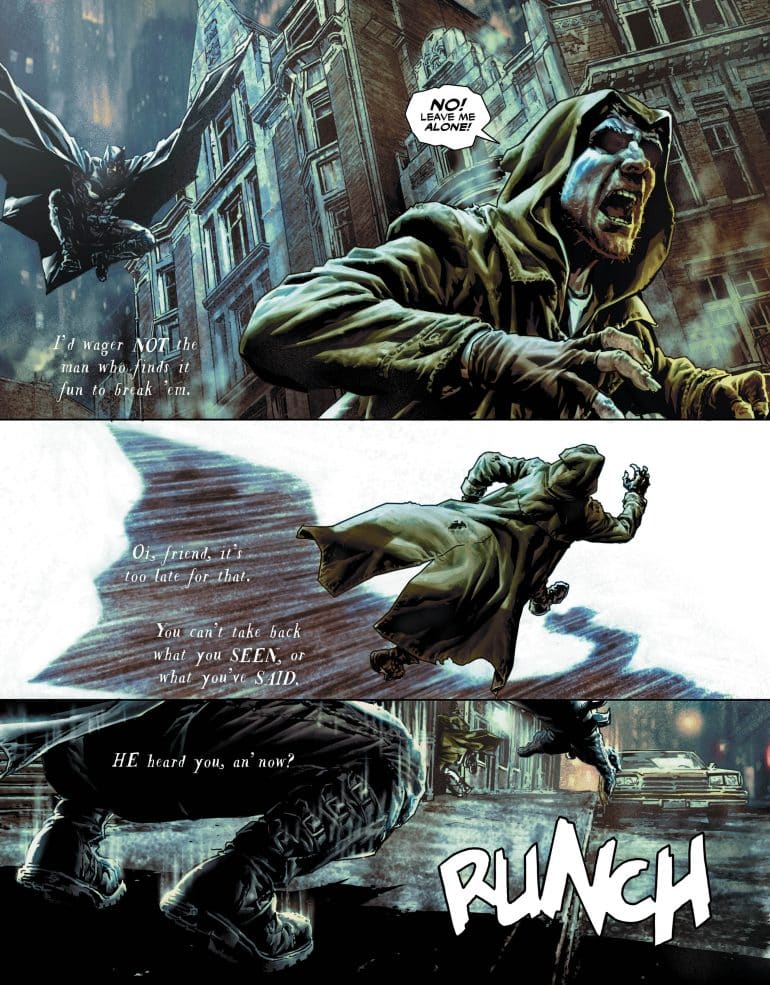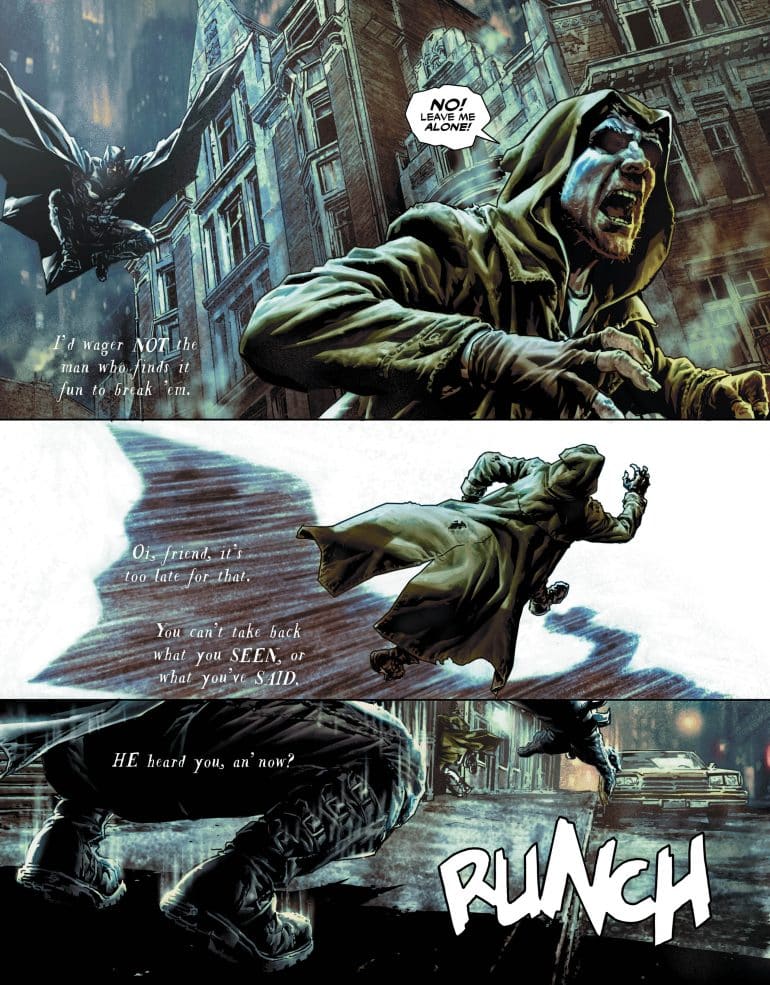 As expected, Azzarello excels at the gritty, crime element of the narrative. For those who complain that other Bat comics don't show enough of his detective and crime-solving capabilities, this issue sets up a major mystery for the Caped Crusader to unravel. After the hero wakes to find out that the Joker is dead, he's unsure of whether he did it or not – or even if the Clown Prince of Crime isn't messing with him and Gotham again. Additionally, it doesn't help that John Constantine refuses to give Bruce a straight answer about the latest incident.
There's a feeling of confusion as we try to decipher what actually happened here. Did Batman go too far this time or has the Devil with the Painted Smile fooled everyone again? One thing's for sure: That last page is one heck of a cliffhanger to end on (and it will undoubtedly offend a few religious folks).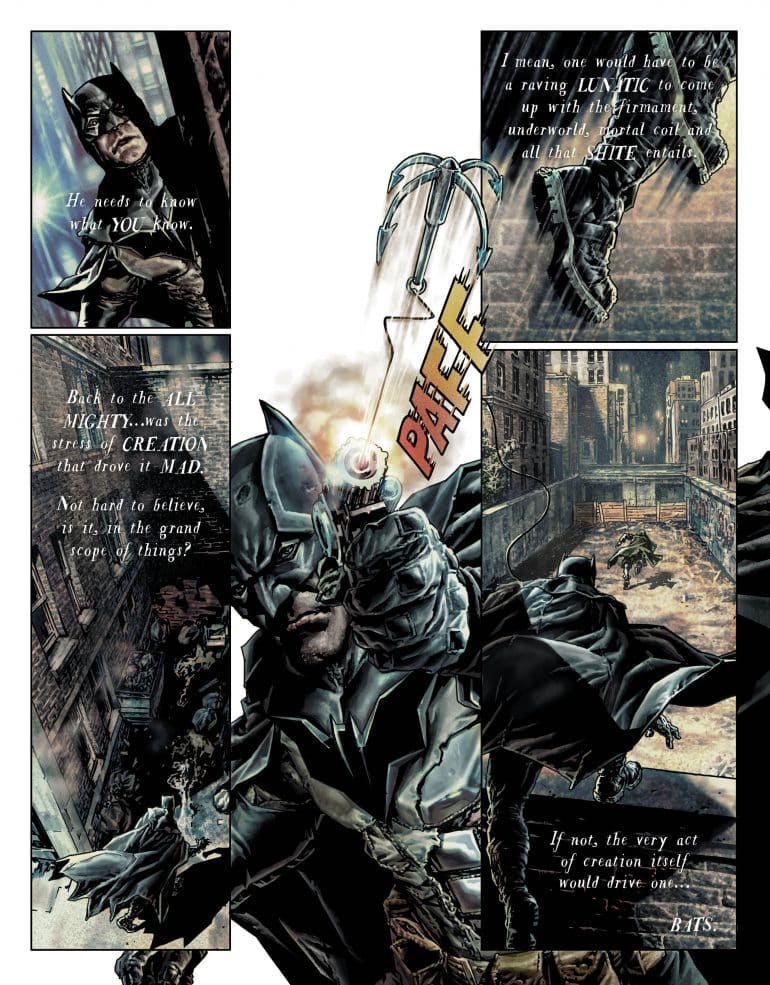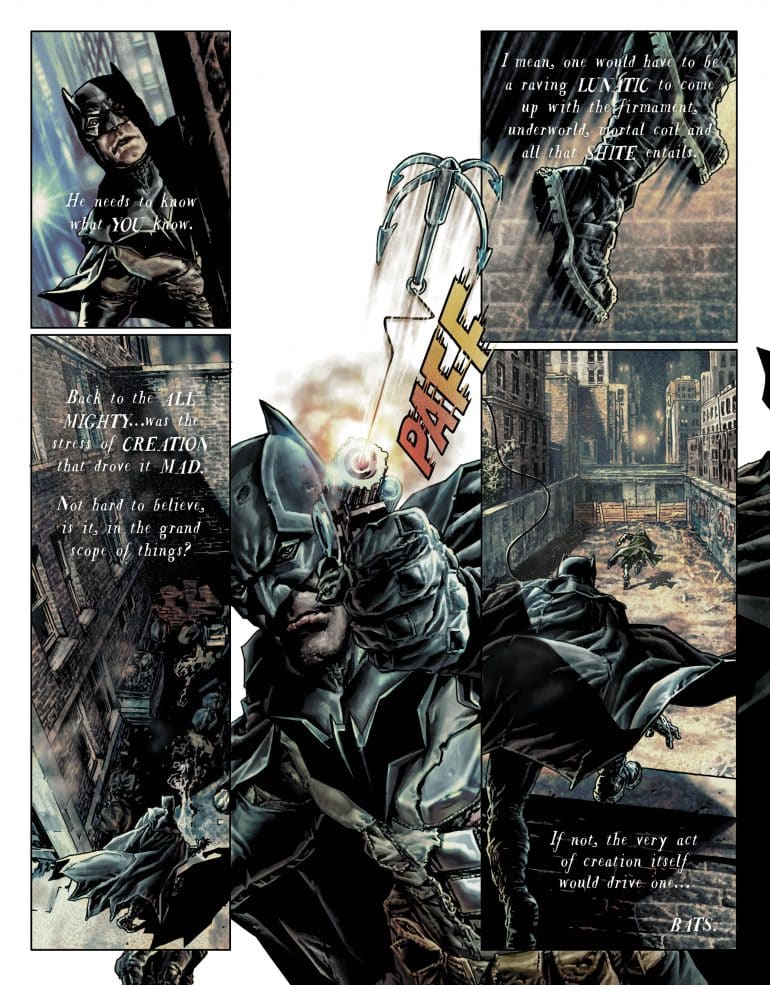 From the art perspective, what more can you say about Bermejo's art? His work is incredibly detailed and visceral, leaving you with a sense of awe and wish that you'd taken art more seriously at school. There's a magic to his designs that is so uniquely him and makes us crave more of it. Heck, any panel from this issue would make an ideal poster or painting for your room.
Again, it must be emphasised that Batman: Damned #1 will not be for everyone. Azzarello and Bermejo bring a real-world quality to this book, with an element of mysticism, producing a more grounded and sobering Dark Knight story. After all, crime isn't a pretty or beautiful thing. Sometimes, we need to see its ugly side to truly understand how despicable it is.