When you look back at the Arkham video games, not many fans list Batman: Arkham Origins as their favourite title. It was considered far too similar to Arkham Asylum and Arkham City, without moving the franchise forward enough to stand out.
Where Batman: Arkham Origins excels, however, is in its story. Much like Matt Reeves' The Batman, it's set in the Dark Knight's second year as a crimefighter. He isn't quite the character everyone knows and fears. Instead, he's a mysterious and unknown quantity at the beginning stages of his journey. And that's what makes this tale interesting since it isn't a beat-for-beat retelling of the origin story that everyone knows all too well.
Batman: Arkham Origin writers Dooma Wendschuh, Ryan Galletta, and Corey May really upped the stakes here, with a story that borrows freely from other unexpected genres. Set on Christmas Eve, Black Mask places a $50 million bounty on Batman. Eight of the deadliest assassins and villains heed the call, as the Dark Knight needs to defend himself and Gotham City. However, a spanner is thrown into the works as a new foe known only as the Joker enters the fray…
It's an action, but it also has elements of a thriller in it. Plus, it's set over the festive season, so could it be like Die Hard and considered a Christmas story?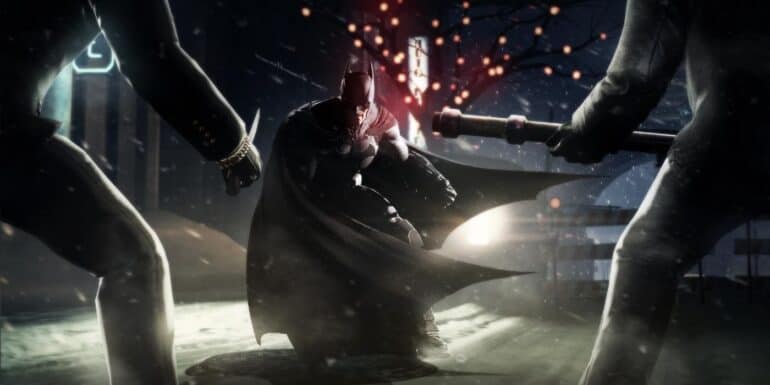 Undoubtedly, the narrative suits the video game format like a glove. Its intentional breaks allow for fluid chapters and formidable bosses for Batman to defeat along the way.
At the same time, Batman: Arkham Origins' cinematic cutscenes are some of the best we've ever seen. The incredible Deathstroke vs Batman fight, directed by Tim Miller, as an example, is constantly lauded as an iconic moment, as are the tension-ridden and eerie encounters between the main hero and Joker.
Ben Affleck's Batman film was rumoured to feature him taking on multiple villains in one evening. Hmm… Does it sound familiar?
In all likelihood, Batman: Arkham Origins entered the discussion at the scriptwriting phase and several ideas might've been utilised as well. Especially considering how Deathstroke was set to be a big character too, there's no way that the team wouldn't have referred to the epic encounter in the game as a storyboard reference.
If Affleck's film had cribbed a few ideas from the video game, it would've made sense and worked well since Batman: Arkham Origins' story structure doesn't rely on—despite the name—any origins. Rather it provides the audience with established introductions.
Batman: Arkham Origins trusts that you know the rogues and brings them into the story in an organic way, without trying to give them an entire backstory. They are here to serve Batman's story, and not the other way around.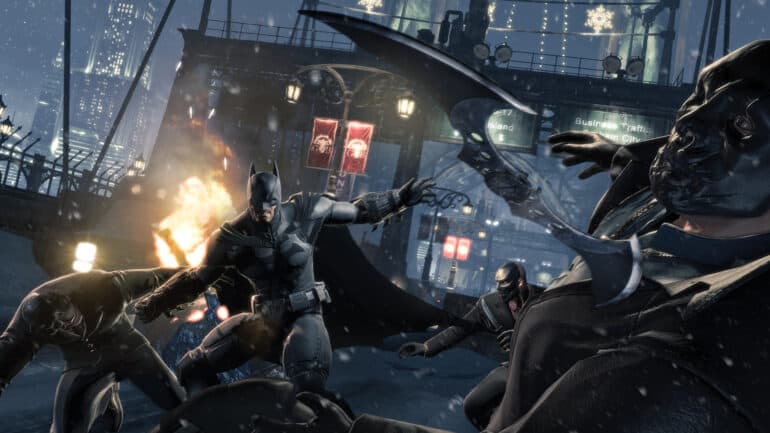 While it's too late now to turn The Batman into a live-action adaptation of Batman: Arkham Origins, there's no doubt that it'd make a fantastic film at some point. Until then, you can go onto YouTube and find all the cutscenes combined into one really long feature film. Trust us, it's worth watching.
Tell us, do you think Batman: Arkham Origins would make a good Dark Knight film? Let us know in the comments section below!