Batman action figures aren't just for kids. Much like comic books and music, action figures are highly collectable items that add colour and life to your household. After all, would you rather have a poseable Batman figurine welcoming your guests or some random porcelain dust catcher?
If you've been in the mood to expand your Batman action figure collection, ActionFigureSale.com is having a massive sale for fans of the Caped Crusader. The best part is that it's free shipping worldwide for eligible purchases, and this means you can use that extra cash that you'd normally put into shopping to get more stuff.
An item that's sure to be out of stock in no time is the Joker from The Dark Knight. Heath Ledger's Oscar-winning portrayal of the Clown Prince of Crime is widely heralded as one of the best in cinematic history, so you can expect this highly detailed figure to become a centrepiece of any collection. It's available for the discounted price of $87.75.
Most DC Extended Universe fans are still sad that Ben Affleck has departed the franchise. In remembrance, you can pick up an articulated and textured Caped Crusader action figurine from Batman V Superman: Dawn of Justice. It comes complete with the Bat's most signature gadgets, such as the batarang and grappling hook, and bears a striking resemblance to Batfleck. It's yours for $59.99.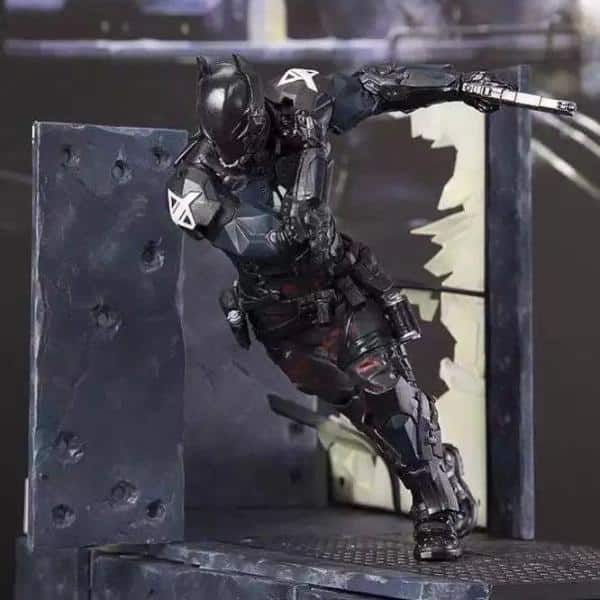 Another gorgeous item is the 25cm Deathstroke figurine. Slade Wilson is regarded as the only fighter in the DC Universe who's capable of going toe-to-toe with the Dark Knight in hand-to-hand combat, and this model comes complete with interchangeable hands, as well as Slade's finest weapons, to set up this clash of titans in your own home. The detail on the armour is extraordinary as it features realistic weathering and chips to symbolise all the battles that Slade has overcome and won. Pick it up for $58.99.
The Batman: Arkham video game series changed the way that gamers viewed superhero properties forever. Critically acclaimed and praised as the best comic book video game franchise of all time, it's an important part of the Dark Knight's history in modern times. Right now, there are two phenomenal figurines, based on the Batman series, on sale. The first is a Batman statue, with the Caped Crusader poised to kick his enemy's teeth in as he leaps over a structure. It's a fantastic snapshot of the hero in action and it's yours for $27.95. The other piece is the Arkham Knight statue. In fact, if you place it together with the previous statue, it complements the action scene and pits the villain against Gotham's saviour. The Arkham Knight statue is going for $55.59.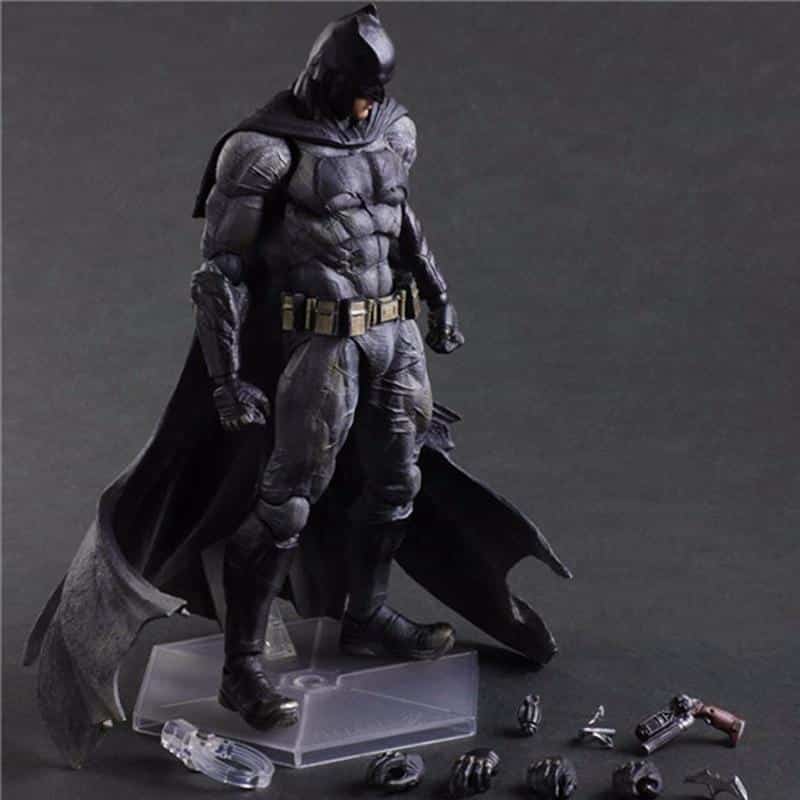 There are other Batman action figure toys on sale; plus, many other pop-culture characters and franchises available on ActionFigureSale.com. So, do yourself a favour and see what's on offer there, as we're sure you'll find a hot action figure worth purchasing. All major credit cards are welcome, as well as PayPal payments.