Animated TV shows featuring kids duking it out using various strange creatures are a dime a dozen these days, and I have to say I've probably watched them all at some stage in my life. One of these shows sees a group of young heroes using strange bio-mechanical creatures, called Bakugan, to battle each other.
Imagine my excitement when I got to set up my own little Bakugan Battle Arena at home.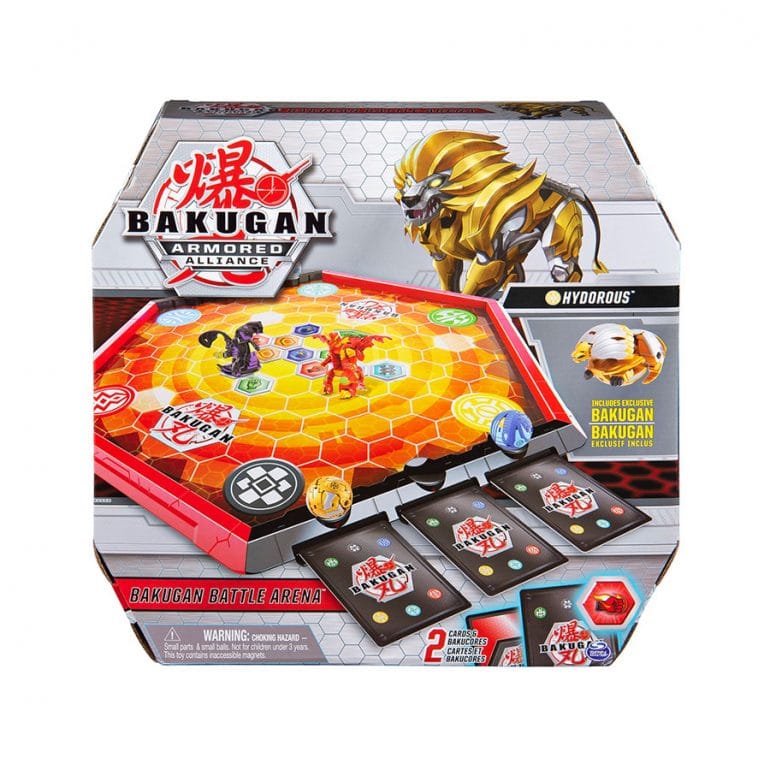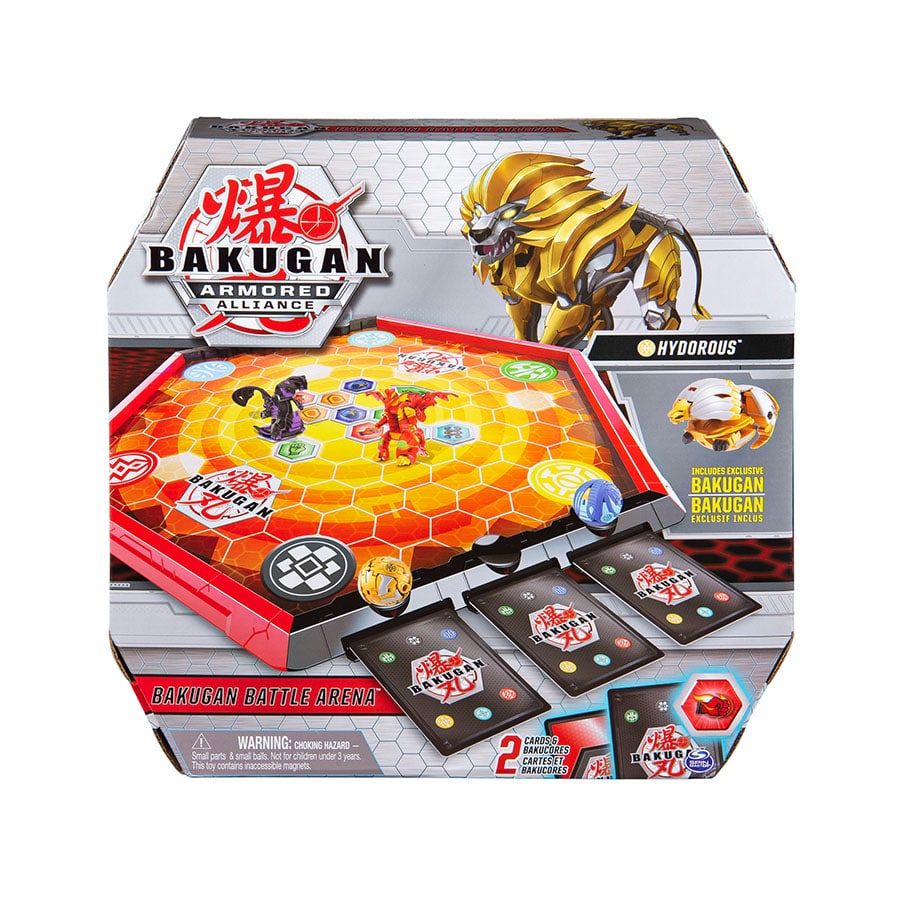 How does the Bakugan Battle Arena game work?
Basically, a game of Bakugan sees you pitting three Bakugan of your choice against your opponent.
Each Bakugan creature can transform into a little Baku-ball.
Players start off by choosing their three Bakugan, each with their own specific character card, and then place those cards face down. Each character card shows the creatures attack value, element and B-value as well as which BakuCores they require in order to use that character.
Everyone then takes turns placing these hexagonal tiles or BakuCores, of which each player will have six (two for each Bakugan), in the middle of the playing field.
The combined BakuCores then form the play area or Hide Matrix.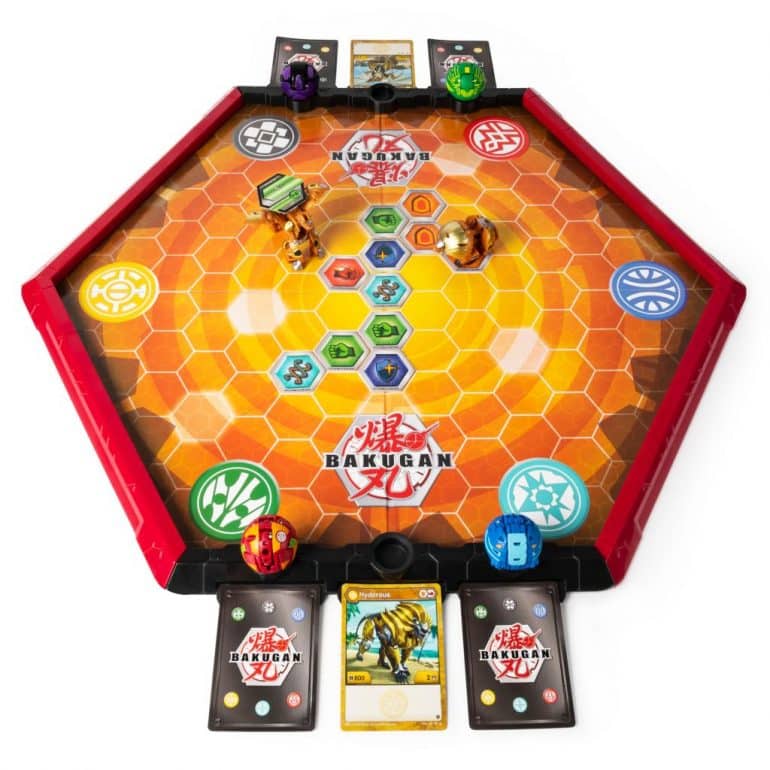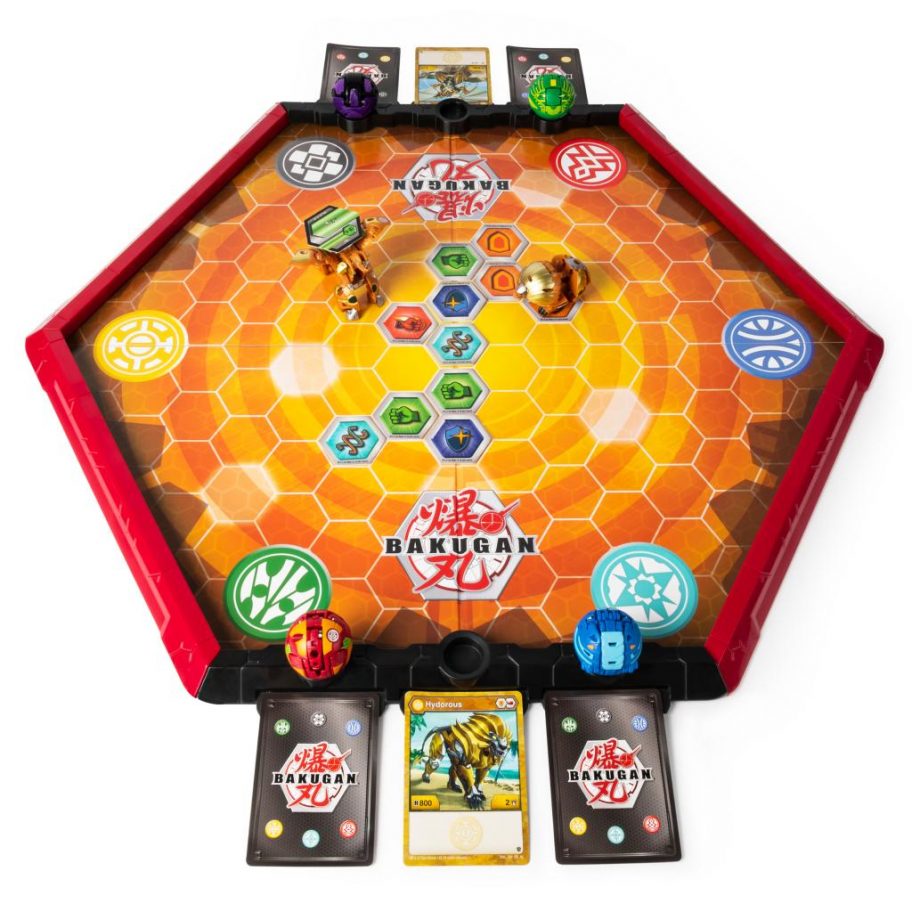 Players then simultaneously, try and roll their Baku-Balls over the BakuCores.
And herein lies the genius part of these little magical creature spheres. Each little Baku-Ball has a magnet at the bottom, which, when rolled over the BakuCore tiles, activates the Bakugan, causing it to deploy into its creature form. The tile that activates the Bakugan magnetically sticks to the creature.
Each player then takes their respective Bakugan, along with any BakuCores that are stuck to them, and sees what stats are on the underside of that BakuCore.
When you look at the character card, you can see what the B-value is for the deployed Bakugan.
Once you add up the B-value that is underneath the BakuCore tile to their Bakugan's B-value, the person with the highest B-value wins.
Win three rounds and you are the victor.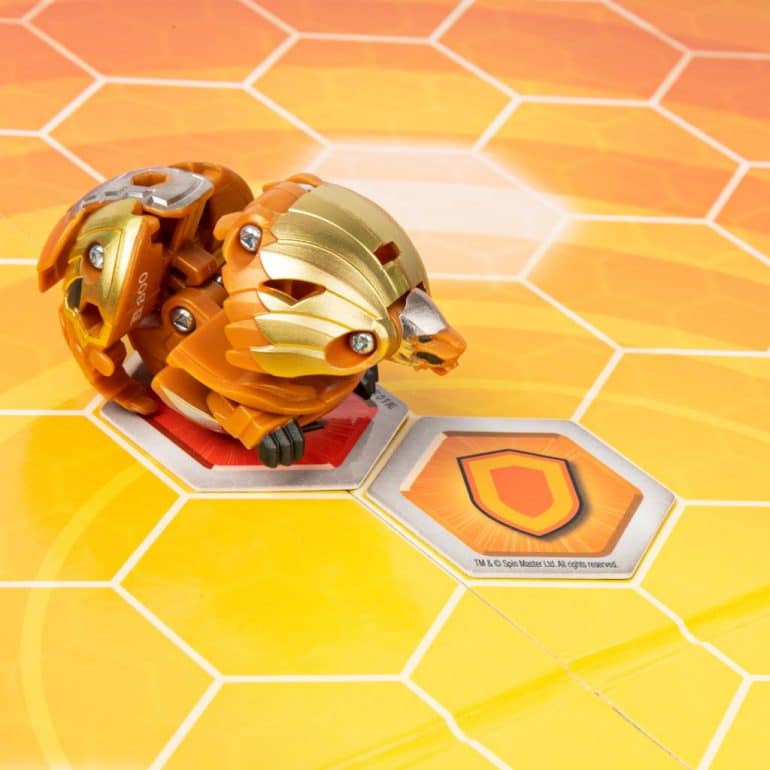 It sounds incredibly complicated
Actually, it sounds more complicated than it is. Both my daughters (5 and 8-years-old) grasped the mechanics after one or two rounds.
The more advanced version of the game, however, adds ability cards into the mix, which turns it into a more tactical, less luck-driven game than the basic version.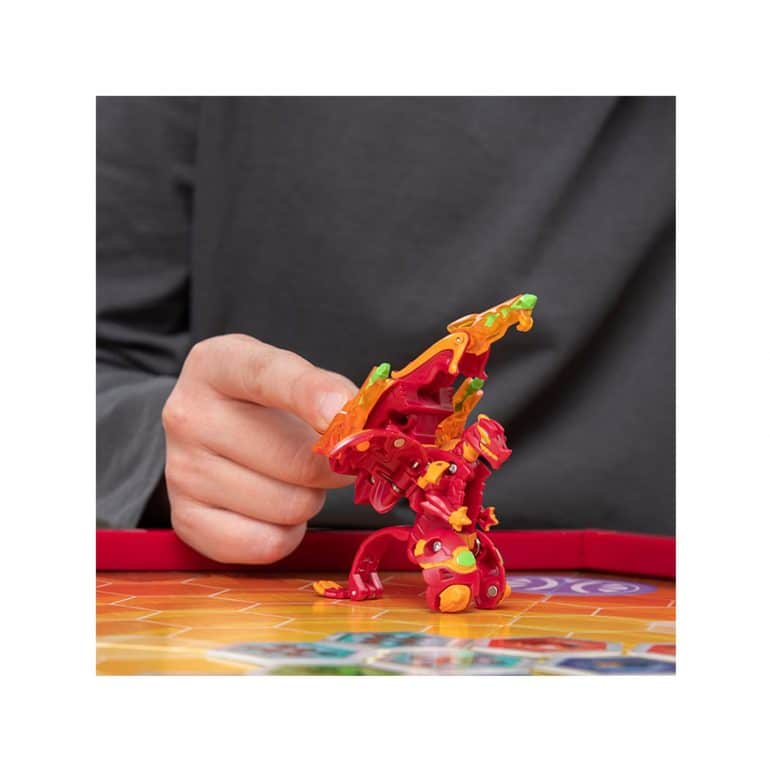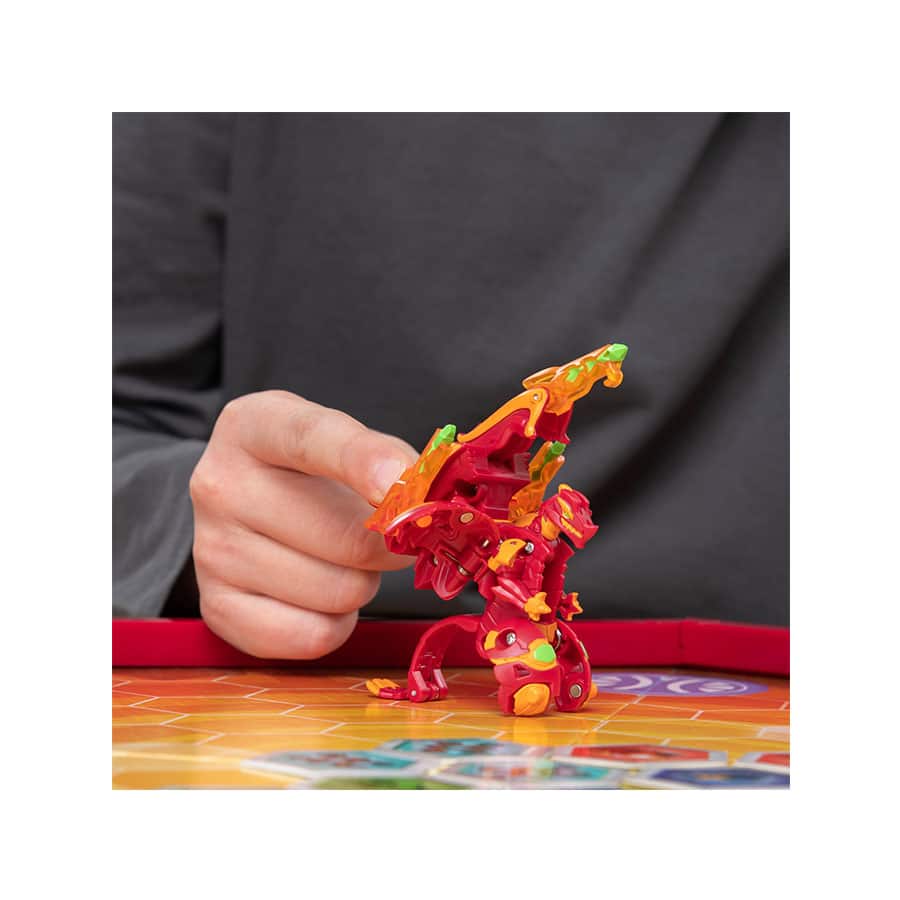 Do you need the Bakugan Battle Arena to play the game?
Absolutely not. But (and this is a big but)…. having one just makes the game so much more immersive and fun. Facing off against your opponent in the battle arena is just a lot cooler than when playing on a normal surface.
Also, it's important to mention that the Bakugan Battle Arena is very durable, meaning that it will last for many Bakugan Brawls.
The Bakugan themselves each are surprisingly unique and detailed, with my daughter's favourite being Pegatrix Ultra and mine being Dragonoid.
Should I purchase it?
If you love collectable toys and card games, then you should give Bakugan a chance. Not only does it offer versions for both younger and more advanced players, but seeing your little Bakugan pop up never gets old.
If you are looking for an even more immersive and fun time, then getting the Bakugan Battle Arena is a must.
The Bakugan Battle Arena game board with an exclusive Gold Hydorous Bakugan is available to purchase at www.justfun.co.za
https://youtu.be/UIDIMgOrWfk
The Review
Bakugan Battle Arena Game
The Bakugan game is fun for all ages and the Bakugan Battle Arena adds another layer of immersiveness to your Bakugan Brawls.
PROS
Easy to grasp gameplay
Battle Arena makes battles more immersive
Seeing you Bakugan transform never gets old
CONS
Bakugan can be fiddly to transform back into a ball
Review Breakdown
Packaging

0%

Durability

0%

Paintwork

0%

Detail

0%

Features

0%

Fun Factor

0%